All New Frozen Food & Equipment Trade Directory

In the Spring of 2021 we will unveil a new version of the FrozenFoodsBiz.com Company Directory, which has been redeveloped to include more comprehensive company information, creating additional value for participating companies and readers alike.
The listing for each participating company will take the form of a "Microsite", with a Company profile and a series of tabs leading to different types of company content and assets.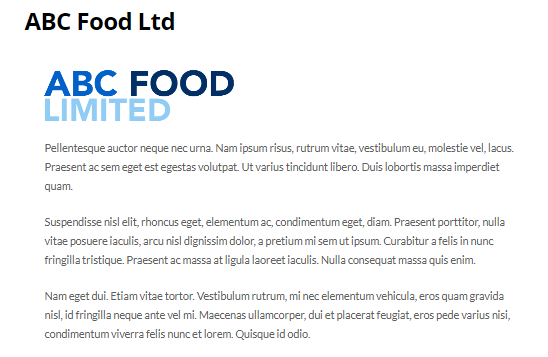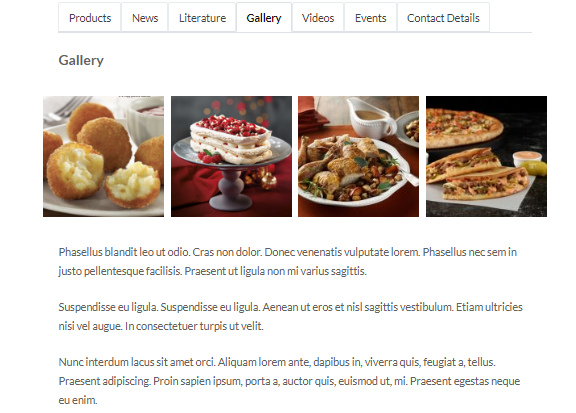 The tabs will include:
Product Information
Information on individual featured products including descriptions, images and links.
Company News
Company news from FrozenFoodsBiz.com is listed here and linked with the full article.
Content
Literature, such as company brochures, product catalogues, datasheets, white papers and other downloadable materials can be posted here for easy access by users of the directory.
Videos
This section showcases company videos, including those hosted on YouTube and Vimeo.
Events
Here companies can list trade shows, conferences and virtual events they are attending or hosting.
Contact
Contact details for multiple locations indicated on helpful scalable Google Maps.
Search Function
The Directory's integral search facility will work in two ways:
Company Search 
Users of the Directory will be able to search for participating companies.
Product Search
Users will also have the opportunity to search by product (all companies listed as supplying those goods or services with be shown in the search results).
Admin Dashboard
Participating companies will have a dedicated "Admin Dashboard," and can update their entry as desired.
Get Your Company Listed
As the sector's leading news and information site, FrozenFoodsBiz.com is the logical place for an industry reference source for the global frozen food industry. To ensure it is comprehensive, it is important that it includes as many companies as possible.
We would therefore recommend that you include your company's listing in the new FrozenFoodsBiz.com Industry Directory. The cost for a Standard entry is just €950 per year. Companies can include more information with an Extended entry at €1,450, or, the Premium Level Entry at €1,950.
What To Do Next
Please complete the online form at: https://www.frozenfoodsbiz.com/directory-form Follow the instructions and complete the signed order form, indicating the desired entry level. We will send you a link to the draft version of your entry for your approval. Once approved, the entry will go live.
If you have any questions please let us know at info@FrozenFoodsBiz.com or call Malcolm Cameron on +44 (0)1843 295287.