Moussy-le-Veux, France-headquartered Tereos signed a memorandum of understanding on August 28 with Harelbeke, Belgium-based Agristo for the development of a frozen potato products enterprise on the site of its former sugar factory at Escaudœuvres, in the north of France. Approximately €350 million will be invested in the project, which is expected to create 350 jobs and become operational during the second half of 2027.
Tereos, a cooperative with 11,200 members engaged in the processing of sugar beet, sugar cane, alfalfa, cereals and potatoes, in March revealed plans to shut down sugar production activities in Escaudœuvres as the group's sugar beet surface acreage has declined 20% during the last five years and, affecting raw material input. As soon as the announcement was made an active search was launched to find a partner to re-industrialize the site.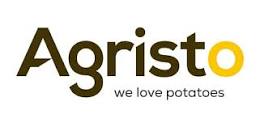 After several months of discussions, the commitments made by the cooperative are now taking shape. An agreement has been reached for the social support of the sugar factory's employees, all of whom have been offered mobility solutions accompanied by support measures. Tereos has also confirmed that some 40 jobs, including 10 temporary positions, will be maintained at the site for logistics and support activities, as well as part of its agricultural services.
"It's good news for jobs, of course, but it's also good news for regional agriculture, which can see new long-term market opportunities opening up and agribusiness developing. We're delighted to see this tradition of agriculture continue," said Gérard Clay, chairman of the board of directors at Tereos.

The re-industrialization scheme, which will require the support of government departments to become a reality, will be divided into several parts. Between now and 2025, there will be a technical, administrative and industrial authorization phase, which should be simplified because the project is part of a continuing agri-food business; a phase involving the dismantling of the existing plant and preparation of the site, which could begin in 2023; the start of construction in 2025 and a hoped-for production launch in 2027.
With this agreement, Agristo and Tereos are writing a new chapter together for the historic Escaudœuvres site in the Cambrésis region, which has a 150-year history of producing sugar beet, as the focus will shift to potato production.
Tereos, which operates 43 industrial sites and is active in 15 countries, remains a major economic player in the Hauts-de-France region, with nine industrial and administrative sites employing more than 1,500 people. The cooperative will also play a major role in the Seine-Nord canal project via the multimodal platform at Nesle.
Frozen potato products manufacturer Agristo, a private label specialist since 1986, currently operates production units in Belgium at Harelbeke, Nazareth and Wielsbeke, in addition to a plant in the Netherlands at Tilburg. Its extensive range includes fries, croquettes, röstis, wedges, hash browns, mashed potatoes and other products exported to foodservice and retail customers around the world.