One could say that added good fortune is smiling upon frozen seafood consumers in North America now that Fortune Fish & Gourmet and American Seafoods have joined forces to launch three frozen Wild Alaska Pollock products. Distributed in loin form as well as in 3.8- and 5.1-ounce portions, the offerings are easy to prepare on the grill as well as in the oven.
Working with a deployed fleet of six catcher/processor vessels, Seattle, Washington-headquartered American Seafoods sustainably harvests pollock and other fish from the Bering Sea. As an at-sea packer, its crew handles every detail from catching and processing to packaging and onboard quick freezing within hours of pulling in catches.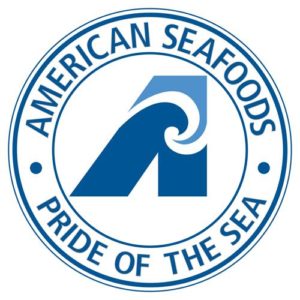 Ranked as the world's largest at-sea-processor of Wild Alaska Pollock, American Seafoods boats ply waters within an 880,000 square mile protected fishery zone. Biologists and oversight councils regulate the amount of fish harvested each year, typically set at around 15% of the resource.
Founded by Sean O'Scannlain in 2011, Bensenville, Illinois-headquartered Fortune Fish & Gourmet distributes a wide assortment of frozen an and non-frozen fish and seafood products, in addition to gourmet items ranging from meats and cheeses to artisan pastas, Asian-style dumplings and desserts, to customers throughout the USA, Canada and further afield.
The company operates from 110,000-square-foot premises in Bensenville that include six separate temperature-controlled areas with storage coolers for finfish, shellfish, meat and dairy products in addition to featuring a chocolate room, refrigerated fillet room, freezer, dry storage section and loading area.  It also houses a 3,000-gallon live lobster tank and a band saw for custom frozen product processing.  A second facility in Minneapolis, Minnesota, occupies 8,000 square feet of space.