While typically it's barbecue in Kansas City and cheesesteaks in Philadelphia, when it comes to the Super Bowl football championship game in the USA on February 12, the wing is still king. The Washington, DC-based National Chicken Council's annual Chicken Wing Report is projecting that Americans will consume a record-breaking 1.45 billion chicken wings during upcoming Super Bowl LVII weekend. This figure represents an increase of two percent from last year's report, the equivalent of 84 million more wings.
There are several reasons for the uptick, according to National Chicken Council spokesperson Tom Super: "The two main reasons are more favorable prices and more people getting back to normal and gathering for the Big Game, whether at home or at a bar or restaurant. While Americans are seeing inflation impact almost every part of their lives, both wholesale and retail wing prices are down double digits from a year ago, according to USDA, and consumers are seeing a lot more features and promotions."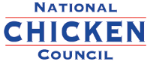 Big games inspire gatherings, and wings are on the menu. When comparing the week ending 1/22/23 to the week ending 1/08/23 (final week of regular football season in the USA), wing sales grew double digits in both dollars (+11.5%) and pounds sold (+13.5%) within the Kansas City, Philadelphia, San Francisco and Cincinnati markets.
So how do 1.45 billion chicken wings stack up? Picture this:
• 1.45 billion wings laid end to end would stretch from GEHA Field at Arrowhead Stadium in Kansas City to Lincoln Financial Field in Philadelphia, Pa. about 62 times.
• Enough to give four wings each to every man, woman and child in the United States.
• Phoenix's State Farm Stadium (home of Super Bowl LVII) can hold 73,000 people. If 1.45 billion chicken wings were distributed to the full stadium, each fan could enjoy 19,863 wings.
• Assuming Kansas City Chiefs' coach Andy Reid can eat three wings per minute, it would take him more than 900 years to eat 1.45 billion wings.