Birds Eye is relaunching its meat-free Green Cuisine brand in the United Kingdom with a £4.4 million advertising campaign, created in partnership with McCann London, that kicked off on July 12 and sets out to reappraise and challenge consumers' eating habits.
The "Welcome to the Plant Age" theme projects a distinctive new identity for the brand with the introduction of new animated characters and is Green Cuisine's biggest 360 campaign to date. The program encompasses TV ads, new packaging that will roll out across stores in August, in-store support, PR and out of home advertising.
The alternative protein market is forecast to become 11% of the overall protein business by 2035, but many people feel that the category isn't relevant for them for a variety of reasons. Hence Green Cuisine's campaign challenges beliefs about plant-based diets and encourages consumers to reassess their current eating habits with the help of the Birds Eye Green Cuisine products.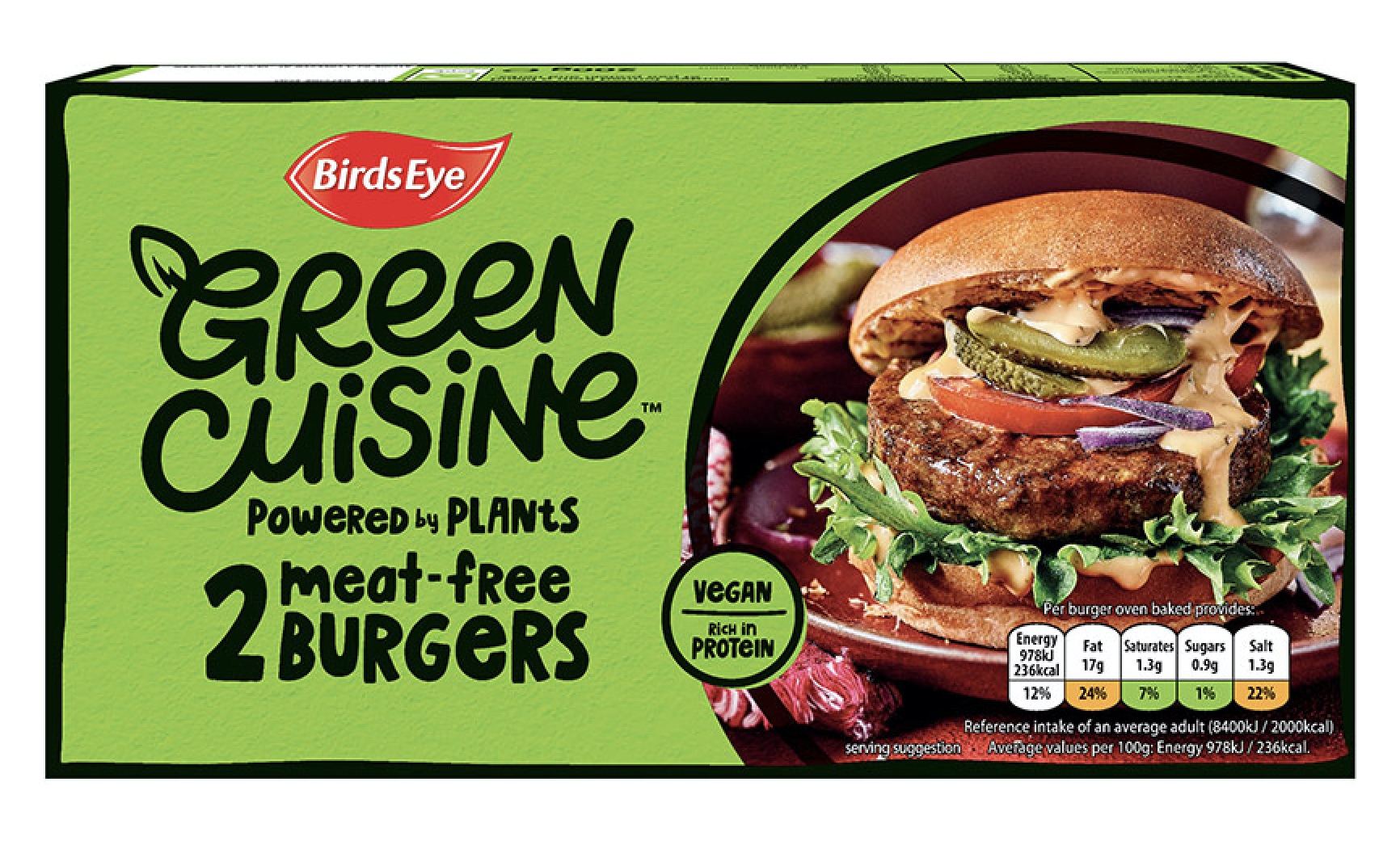 The new brand identity builds on the success and insights of Birds Eye Green Cuisine's award-winning 2021 support of Team GB at the 2020 Tokyo Olympics. The range includes chicken-free dippers, meat-free burgers and fishless fingers as well as vegetable-packed options, including veggie fingers.
With 6.6% of the total population in Britain having purchased Birds Eye Green Cuisine products in the last year, according to Kantar Worldpanel data, the campaign launches at a time of continued growth for the brand. Value sales are up +2.9% vs. a year ago, and continued growth of market share has been measured over the last 4-, 12- and 52-week periods by Nielsen Scantrack.
"Our new brand platform plays off the insight that choosing plant-based foods can sometimes feel like a compromise, even though there are so many benefits to including more meat alternatives within our diets," said Elle Barker, marketing director at Green Cuisine. "Our vision is to make a flexitarian diet accessible to all, and with the help of new animated characters who challenge the way we think, Green Cuisine can demonstrate just how easy, delicious, and nutritious it can be to incorporate plant-based options into everyday meals."
Cartoon kids star in the commercials promoting the brand relaunch. Matt Crabtree, creative director at the McCann London ad agency, explained why: "Our team used this idea to create this charming yet disruptive campaign for Green Cuisine, where our animated kids innocently welcome us into a more progressive and sustainable future for food – the Plant Age."