Ashford, Kent-headquartered Brakes is celebrating following its smashing Q (Quality Food) Awards success in the United Kingdom. The wholesale distribution unit of Sysco GB triumphed in seven of the 14 product categories on offer – and frozen products took five of the top honors.
Having dominated food awards competitions over the past few years, receiving more major awards than its rivals combined, Brakes continued that streak, winning in the Bread and Morning Goods, Cakes & Desserts, Fish, Pasta and Pizza, Condiments, Cooking sauces and Vegan categories. In addition, the company was highly commended or commended in seven categories.
The category winning products are:
• Brakes La Boulangerie Ready to Bake Large Croissant
• Brakes Gluten Free Vegan Chocolate Truffle Brownie Torte
• M&J Seafood Scottish Loch Trout Fillet Suprêmes
• Brakes Stonebaked Sourdough Pizza Base topped with Tomato Sauce 12″
• Brakes Vegan Raspberry Jam Pudding Squares
• Brakes Chimichurri Sauce
• Brakes Soy, Sesame and Ginger Dressing
"We have a singled-minded focus on driving innovation in our market and are pleased that our investment is being recognized," said Stuart Smith, merchandising director for Sysco GB. "The next 12 months will be a challenge for our sector and it is vitally important that we identify products that make a demonstrable difference to our customers – whether that's a time-saving ready-to-bake croissant, a center of plate inspiration like our Scottish Loch Trout Fillet Suprêmes or a personalized dessert like our thaw and serve Gluten Free Vegan Chocolate Truffle Brownie Torte."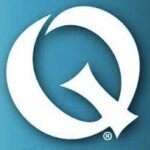 About the Competition
The Quality Food Awards are now in their 43rd year, and have become renowned in the UK food sector as one of the most prestigious prizes to win in the industry today. Products from every sector are judged according to a long established ten point criteria, covering aspects ranging from taste, aroma, texture, value for money and ingredients.