As the British Frozen Food Federation (BFFF) begins commemorating its 75th anniversary, Chief Executive Rupert Ashby expects the category to perform well in the year ahead. Special events to mark the trade association's three quarters of a century of representing the industry will take place throughout 2023.
"This anniversary year will be a celebration of all things frozen. We have come a long way over the past 75 years, and frozen food is now more popular than ever as a healthy, nutritious, and affordable way of stocking our kitchens," said Ashby.
Between 1948 and 1973, the Federation was known as the National Association of Wholesale Distributors of Frozen Foods (NAWDOFF). Starting out with a membership of approximately 50 frozen food wholesalers, the organization expanded 25 years later to represent the entire frozen food value chain and was re-named as the British Frozen Food Federation.
The BFFF's inaugural meeting took place on June 11, 1948, and the first annual general meeting was held held October 19 of that year. The first full members paid annual dues of £10.10.
During the 1970s and 1980s, the frozen food market grew quickly as producers focussed on higher quality ingredients and technical freezing innovations.
BFFF offices were Honeypot Lane in Colsterworth from January 1974 before moving to High Street Grantham, Springfield Road Grantham and then Long Bennington Business Park.
Since 1948, when freezing food was a solution to preserve seasonal or spasmodic produce such as peas and fish, the industry has undergone immense change. With the unparalleled range and quality of frozen food available in supermarkets today, they have become a staple of weekly shopping trips.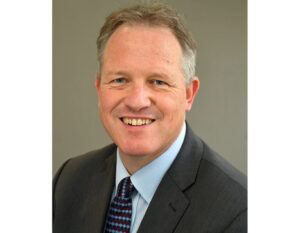 "I believe that we are at the start of a 'frozen food boom' and, in the coming years, households across the country will purchase and enjoy more frozen food than ever before," said Ashby. "Consumers are increasingly seeing that frozen food is high quality, tastes great, and during a time of high inflation provides an affordable way to maintain a good diet."
With ethical consumerism in the United Kingdom estimated to now be worth £122 billion, Ashby pointed out that shoppers can make a choice for the environment by buying frozen food.
The BFFF chief executive commented: "Food waste accounts for up to an astonishing 10% of global greenhouse gas emissions. Frozen food reduces waste throughout the supply chain and at home, as consumers can cook what they need and save the rest for a later date which means that less food is thrown away. This is something we will be emphasizing in our anniversary year."
Now, with 241 members, the Federation is the leading trade association for the British frozen food sector, providing a strong voice to the industry in Parliament, as well as to consumer and foodservice markets. It works to increase influence with government and develop alliances with outside agencies affecting the success of frozen foods.