Gordon Ramsay, the British celebrity chef, restaurateur, TV personality and cook book author, has chosen frozen for the launch of "By Chef Ramsay" microwaveable ready meals available exclusively in the freezer aisles of Walmart stores. It's a new chapter for the culinary arts maestro, whose dining establishments in the United Kingdom, France, Singapore and the USA have been awarded more than 20 Michelin Stars over the past two decades.
The frozen line includes Beef Shepherd's Pie and Chicken Pot Pie featuring breast pieces peas and carrots in a creamy sauce topped with puff pastry. Among other offerings are Lemon Caper Chicken with broccoli and potatoes, Braised Beef, Beer-battered Fish and Chips paired with thick-cut fries, Lasanga, Four Cheese Risotto and Four Cheese Macaroni Bake featuring mozzarella, fontina, Parmesan and provolone.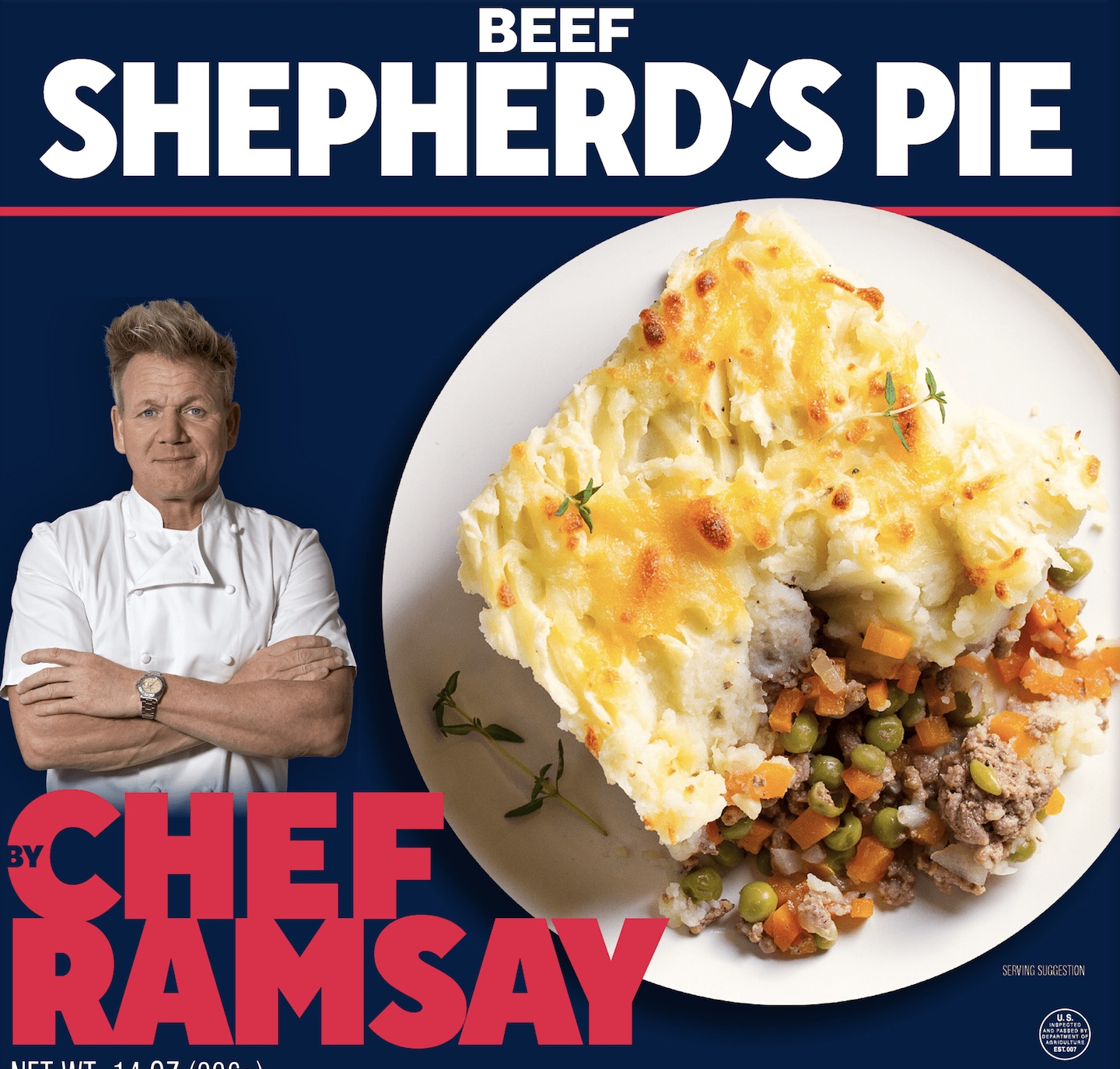 Walmart's website is currently promoting 9.5-ounce packs of most of the above dishes at $5.49 in the United States.
"Now you don't have to travel to one of Gordon Ramsay's restaurants to get a taste of the celebrity chef's food," wrote Sabrina Weiss in a recent People's Magazine story which quoted Ramsay as saying: "I'm elated to bring my favorite dishes into homes across the country. It thrills me that these dishes are so widely available for anyone to experience, and I hope they inspire the home chef in everyone."