The United Kingdom frozen potato products sector is faring quite well at present, with current IRO data on year to date retail sales coming in at £774 million. In fact, frozen spuds account for 13% of the total frozen food category – larger than fish (12%, valued at £735 million) and Pizza and Bread (9%, worth £526 million).
According to the British Frozen Food Federation's Frozen Food Report 2022, the last two years have seen "the broadening of shoppers repertoires due to increased time spent at home and the closure of the hospitality sector."
During the height of the coronavirus health crisis consumers were eating at home more often and buying more frozen products, including potatoes, which accounts for the +3.3% increase in sales volume.
The frozen potato products sector has been impacted by delays in the supply chain, but for companies such as Lamb Weston, which has a good quality supply of tubers in Britain and beyond, the knock-on effect has been somewhat reduced.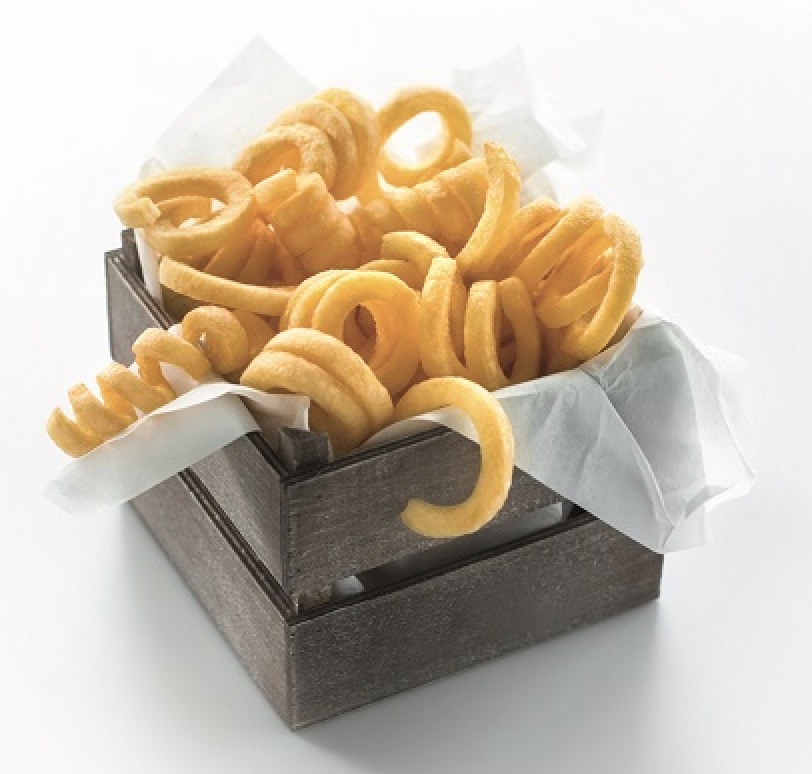 "We reacted early to secure enough rapeseed oil to continue with production whilst the Ukraine/Russia conflict impacts sunflower oil supply," said Peter Evans, Lamb Weston's marketing manager in the UK and Ireland. "We are closely monitoring the crop, which will be affected due to a lack of rainfall across the key growing regions. The impact of this will not be fully known until harvest this year, but it will have an effect on how large the potatoes grow in some regions, which could impact fry length."
According to Aviko Foodservice's annual Food Trends 2022 report, the three recurring themes in consumer trends are the element of control, enjoyment factor and making ethical choices.
"It's no wonder that after such uncertain times, consumers have begun to crave control, and this is reflected in their grazing habits," said Mohammed Essa, Aviko's commercial director for the UK and Ireland. "Foodservice can respond to this by increasing the choices offered in menus and the options to personalize meals – giving that control to the consumer to create the perfect dine out experience."
Environmental Concerns
Consumers are increasingly concerned by issues affecting the environment, and this influences their decision making process when buying food. Increasing numbers of shoppers today are looking for products that are ethically sound and sustainably sourced.
"Sustainability is very much front of mind for UK consumers, and a key priority for us as a company," said Steve Challouma, general manager at Birds Eye. "Everyone needs to play their part, and we take our role in the positive and future proofing changes very seriously."
He added: "Most shoppers (62%) are now influenced in their food and drink purchases by sustainability issues, and frozen food is perfectly positioned to help. It offers excellent value as a healthy, sustainable, and convenient meal option which also helps to reduce food waste. We are committed to responsibly sourcing ingredients across our portfolio."
Birds Eye's potato ranges, for example, are made from tubers grown in accordance with sustainable farming practices. This encompasses product launches in 2021 in the Chicken Shop sub-brands, which included Hash Brown Potato Bites. The range is promoted as offering shoppers an opportunity to bring the out-of-home dining experience home.
"The paradigm shift towards more sustainable solutions leads me to suggest that operators actively switch to skin-on fries which can be made with less waste, less water and less CO2 than similar skin-off varieties," said Lamb Weston's Evans. "Making this simple change and explaining to guests that skin-on fries are a more sustainable choice could add up to a 7-8% difference in carbon output in the production of fries. That's a small change that could make a big difference if everyone did it!"
Demand for Dine In Options
The coronavirus pandemic forced a shift in food consumption behavior as people weren't able to eat out due to government-imposed lockdowns. The desire among consumers to recreate a dining experience at home saw new product development in the potato sector.
The Iceland supermarket chain's exclusive deals with traditional restaurant brands during the pandemic proved successful. TGI Friday's range, which includes loaded fries, has driven interest in the frozen chips category.
"As recession hits and consumers want to enjoy their dining treats in the home, more of this is to be expected," said Emma Curtis, UK managing director at Strong Roots. "Within frozen chips and potatoes, the category has seen an increase in average selling price (ASP), with numerous major brands competing to own the premium' space. The results have been mixed, with many brands struggling to rid themselves of the 'family favorite' shackles in a bid to become premium."
Strong Roots has enjoyed much success with Sweet Potato Fries, as its share of the Sweet Potato Fry category has grown from 19% to 36% over the last two years, all while maintaining the highest ASP in the market at £2.59. Also available are Sweet Potato Hash Brown offerings in 350g retail packs.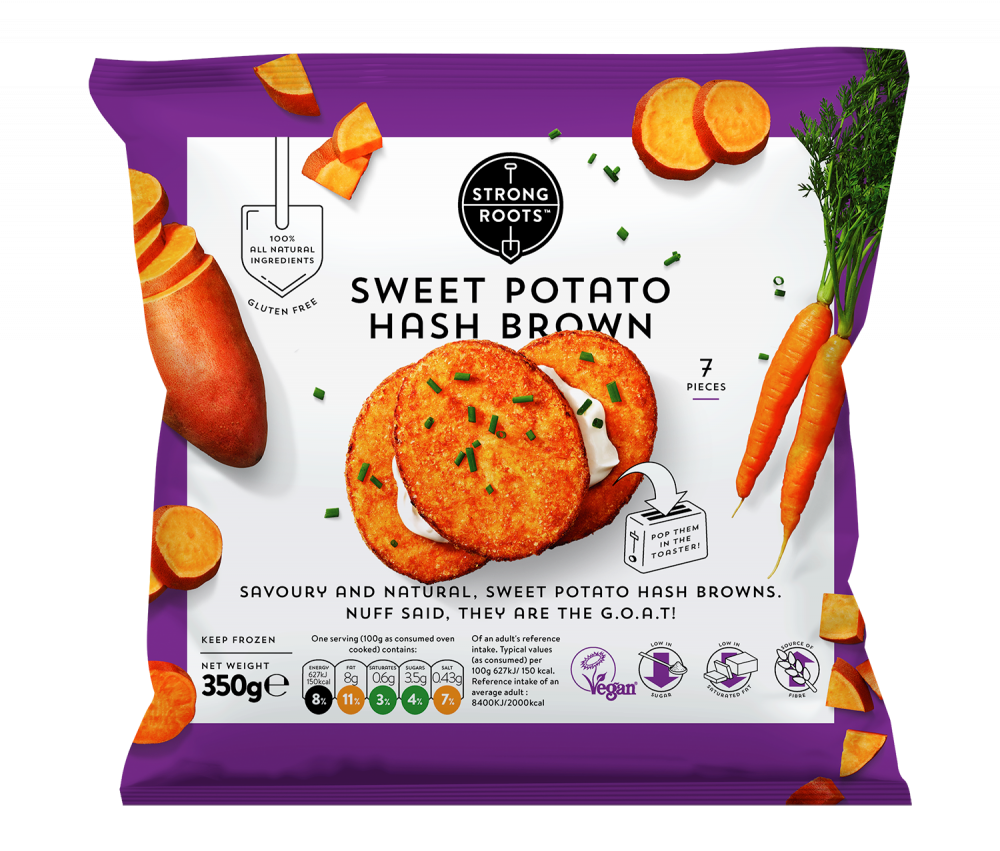 New Product Development
With the rise in home delivery options and quick service restaurant channels, driven by foodservice outlet closures during the pandemic, coated fries that hold their heat and stay crisp have been in high demand from operators.
Innovations in terms of batter, coatings and cooking methods have led to a rise in more artisanal or textured finish fries, as well as double-coated or even triple-coated finishes for extra crunch and crispiness.
"New production methods should allow for ever more crunchy, coated fries," said Evans. "There has been a lot of experimentation with different vegetables to create alternative fries – from exotic yuca or plantain to more locally sourced or seasonal options like parsnip, carrot or green bean fries. The novelty factor makes these innovations interesting, but compositionally they will never match the sensory crunchiness of white potato fries."
Aviko is raising the standard of side dishes with the launch of New Quick Cook Gratin, which has been developed to help operators bring premium potato options to its customers, offering both convenience and flavor in under two minutes. The brand has also introduced an indulgent potato soufflé made with cream and Emmental cheese that has a shelf life of 18 months.
Curtis concluded: "With the consumer now wanting to replicate dining experiences at home, there are likely to be more high-ASP lines of chips and potatoes entering the market in the near future."
– Reported by Sarah Welsh