The Del Monte Veggieful team is partnering with Nicole Keshishian Modic of the popular KaleJunkie food website and social media platform to inspire consumers in the United States to fall back into a healthier routine this autumn. Modic offers recipes and time-saving hacks showcasing how frozen Veggieful Pocket Pies and Veggieful Riced Veggies can be incorporated into one's daily snack or meal rotation.
"My goal whenever I am cooking is to find joy in eating with simple yet flavorful recipes that anyone can make. Working with Del Monte's Veggieful allows me to create recipes that encourage home cooks to eat more vegetarian recipes and products," said Modic.
Functional, vegetarian, nutrient-filled Veggieful Pizza Pocket Pies, which are priced at $3.99 per 8-oz. box, are formulated to keep one satisfied on the go.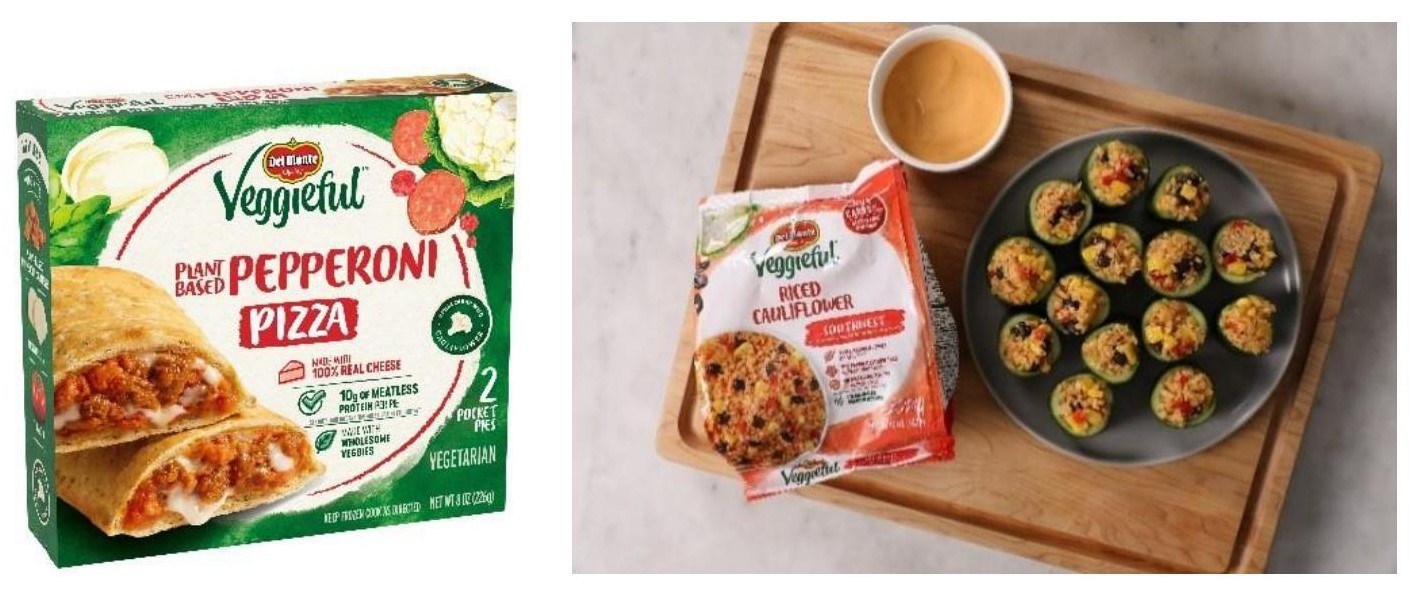 Modic has created innovative recipes showcasing the Del Monte line of riced veggie medleys, including Stuffed Cucumber Bites with a chipotle dipping sauce.
"We are committed to providing access to nutritious, plant-based products to families across the United States, so partnering with Nicole to promote Veggieful inspiring families to add more veggies into their daily routine was an easy decision for us," said Bibie Wu, chief marketing officer of Walnut Creek, California-headquartered Del Monte Foods. "With our new Veggieful Pocket Pies such as plant-based Pepperoni Pizza and plant-based Sausage and Mushroom Pizza, families can now enjoy even more veggie goodness in their favorite pizza flavors."
The products are easy to heat and eat in minutes. Boasting a cauliflower crust and real cheese, seven plant-based recipes are offered, of which the following four feature faux meat toppings: Plant-based Pepperoni; Sausage & Mushroom; Philly Real Cheese Plant-based Steak; Garlic & Herb Plant-based Chicken & Real Cheese.
Del Monte's frozen Veggieful Riced Veggies are ready to heat and eat mealtime options that offer one full serving of vegetables per serving, 50% fewer calories than prepared white rice, and are free from artificial flavors or preservatives.
Five 10 oz. pouch variations are now available for $3.19 at Target, Walmart, Kroger, King Soopers, Albertsons and other retail stores in the United States. The choices are: Cauliflower & Broccoli Garlic and Herbs; Cauliflower Teriyaki; Cauliflower Southwest; Broccoli Unseasoned.