Dole Packaged Foods Boosted Blends Berry Spark, a functional smoothie blend of fruits and vitamins to support brain and cognitive health, has been recognized as a winner in the 2023 Product of the Year USA Awards competition. Determined through a national study of 40,000 American shoppers in partnership with the Kantar marketing data, insight and consultancy company, the innovative frozen product topped all rivals in the smoothie category.
A globally established seal of approval, the Product of the Year emblem was developed over 30 years ago. The early mission was simple: help  consumers cut through the noise on their grocery shelves and highlight the best new products when it comes to things that matter, such as thoughtful design, quality and innovation. The red seal is a distinctive mark that allows shoppers to easily identify the top trendsetting products on the market, while also serving as a valuable marketing tool for brands to build consumer awareness, especially among competitors within their respected spaces.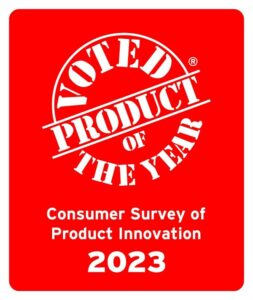 "It is an honor to be endorsed by Product of the Year as a 2023 winner," said Orzse Hodi, Dole USA's Westlake Village, California-based senior vice president and managing director. "We created this smoothie with consumers' health goals in mind, focusing on ingredients that support memory and focus with a unique mix of frozen fruit including bananas, blueberries and blackberries, and boosted cubes with dark cherries, acai and flax. This product's convenience and nutrient density is not only delicious, but it aligns with the Dole Promise of providing good nutrition to 1 billion people by 2025."
The full list of 36 winners of the 2023 Product of the Year Awards were revealed at the annual Product of the Year Awards Show on February 16 in New York City. The celebration kicked off with a red carpet, followed by a night full of entertainment with Rachel Dratch and Alex Moffat hosting the event.