In the not-so-distant past frozen party food in Britain was something that typically was only available in supermarket and grocery store freezer aisles during the festive season. As small plate eating became more popular, retail and foodservice operators recognized the rising demand for frozen party fare. So producers began innovating to create a options that range from value at-home party food sold at retail outlets to high-end finger food for the away from home sector.
"Frozen food is perfect for parties and events, whether that be on a buffet or as canapés," pointed out Rupert Ashby, chief executive of the British Frozen Food Federation (BFFF). "Many on our members have been innovating in this market segment to push the boundaries of traditional finger foods, with products including tempura king prawns, mini vegetable samosas and cheese bites now available in the frozen aisles."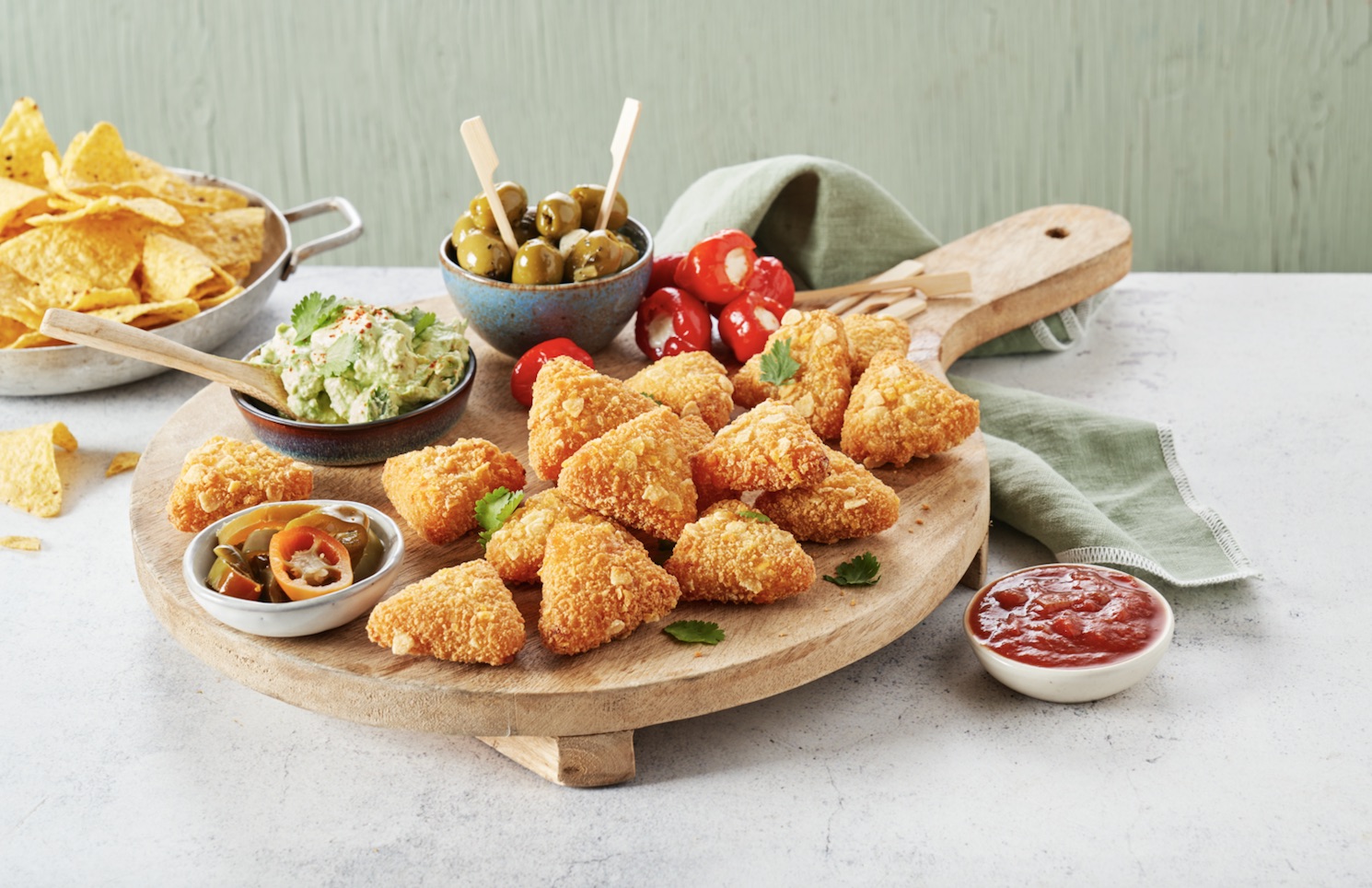 Changing Habits
As consumer eating habits have evolved, the trend towards informal dining has increased among consumers eating both in and out of home. As a result, there are more sharing platters and small plates on menus in commercial catering venues.
Demand for such dishes has been fueled by the cost-of-living crisis as they offer a more affordable way to indulge when eating out. Despite the tough trading conditions, consumers expect enhanced value and more sophisticated offerings when parting with cash for snacks and finger foods.
"A bowl of nuts or crisps doesn't really meet expectations anymore – guests are looking for something chic and stylish," said Marie-Emmanuelle Chessé, international development project manager at Tipiak. "Presentation is important too. Ideally, venues need to offer finger foods and snacks that look and taste great, and pair well with lots of different drinks. They also need to be snacks that are quick to prepare and serve to keep customers happy and reduce workload for busy staff."
Frozen party products are the ideal option to make catering to larger numbers of people easier for consumers and foodservice outlets. The hospitality sector is currently facing multiple challenges, so it's no surprise that many operators are opting for frozen finger foods that are swift and easy to prepare. For example, products like the bite-sized selection from Tipiak, which simply needs thawing before serving.
"Frozen snacks and finger foods work particularly well for this market," added Gordon Lauder, managing director of frozen food distributor Central Foods. "They are convenient and easy to prepare and serve, which makes them favorites with venues, some of which are still overcoming staffing shortages and other challenges. They are a great way for wet-led venues to increase sales too and, of course, they are the mainstay of any buffet – whether it be a conference, wedding, graduation or some other function."
Frozen products are also great when it comes to minimizing waste as caterers and consumers only need to cook or thaw what's needed. From a consumer's perspective, frozen party food also enables one to cater on demand with very little notice.
"Consumers require an element of reactivity when it comes to party food. We want to be able to feed family and friends if they unexpectedly show up, and this is where frozen food works so well," said Sally Anglesea, marketing executive at What's Cooking? "Teamed with the ever-rising popularity of air fryers, cooking time isn't an issue either, as products can be ready in minutes – even when being cooked from frozen."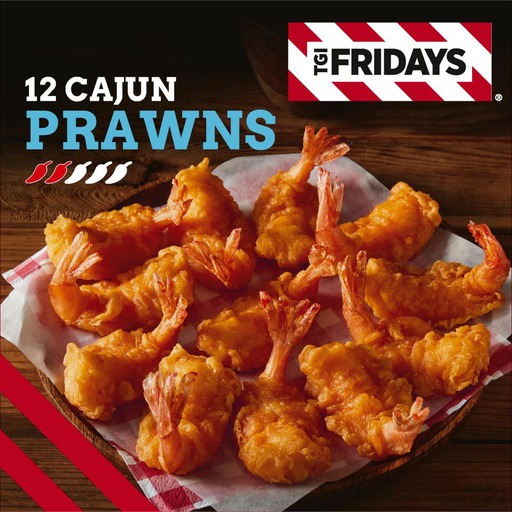 Ongoing Trends
The quality of party food has improved drastically, with restaurant brands like TGI Fridays featuring in the freezers of the Iceland retail chain. From sesame chicken strips with a Tennessee-style glaze to Cajun prawns, the TGI range offers one a taste of conveniently dining out at home for a fraction of the cost.
"Consumers are wanting more exciting options when it comes to party food and this is where fusion flavors often come into play – enabling a typically traditional bite to become more interesting and memorable with a cuisine twist," said Anglesea. "The bold, vibrant flavors of Mexico are proving popular, as are fragrant, punchy East Asian dishes."
Although vegan food is not a new trend, the fact that plant-based products are now featuring more heavily on menus is a significant shift. Indeed, the introduction of entire vegan courses for meals at events and large functions is now becoming more commonplace.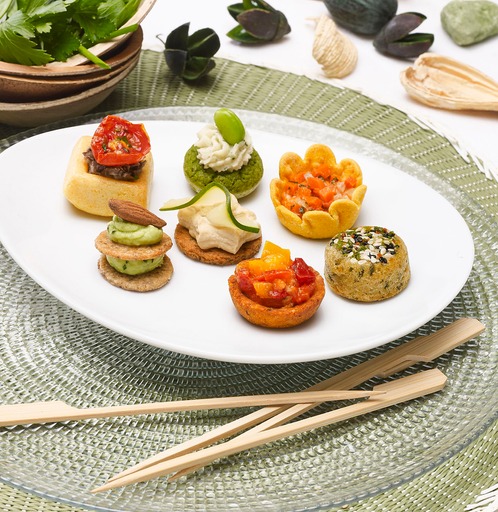 "This has led to a growing interest in vegan-friendly snacks and finger foods that are so tasty they appeal to all," said Tipiak's Chessé. "The secret to success is to offer exciting and appealing plant-based finger foods and snacks, which look great and taste exceptional. This was the reasoning behind the launch of our Vegan Cocktail Selection (pictured above). It's completely plant-based and perfect to serve to all guests as canapés, hors d'oeuvres, finger food or snacks – not just to those looking for meat-free and dairy-free options."
Sustainability also plays an important part in consumers' purchasing decisions and vegan products tap into this. The majority of frozen food producers are keen to prioritize health and sustainability too.
"This is something that's particularly high on our agenda," stated Anglesea. "We want to contribute positively to the health of our planet and are doing this by creating an increasingly sustainable chain across our products."

Party Products
Central Foods offers a variety of finger foods and snacks to suit multiple taste preferences. The range boasts gluten-free and vegan options, such as the Menuserve Indian Snacks Selection and the KaterVeg! Moroccan-style Cauliflower Bites.
"Other popular finger food and snack options that we offer include bao buns – the darlings of the street food scene, which can be served with sweet, as well as savory, fillings – gyoza, Golden Valley Foods BBQ chicken wings, Menuserve BBQ ribs and spring rolls," said Lauder.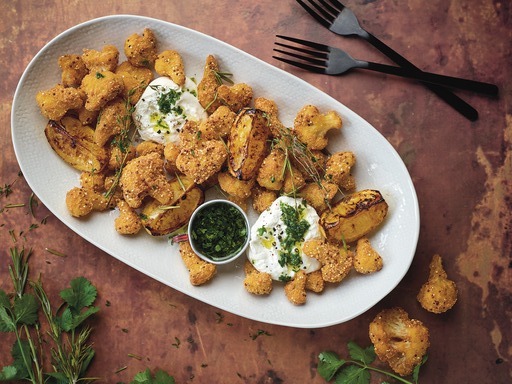 Tipiak sells a range of authentic thaw-and-serve canapés which are presented as finger foods and snacks in the foodservice sector. Its Vegan Cocktail Selection of canapes includes falafel-style bites, mini tomatoes tarts and mint pea muffins.
What's Cooking? has a variety of bites available, including arancini, croquettes and mac and cheese bites. With varied and innovative flavor profiles, inspired by food trends and world cuisines, the company's trio of arancini was designted as Product of the Year at the BFFF Awards in 2022.
"Each year, the BFFF hosts the Frozen Food Awards, which recognize the best tasting, highest quality and most innovative frozen products on the market," said Ashby. "With the amount of innovation in frozen party foods, I am looking forward to seeing the excellent products that are entered into this year's Frozen Food Awards."
– Reported by Sarah Welsh