Plantation, Florida-based Wow Frozen Foods is recalling approximately 488 pounds of meat and poultry sfihas that were produced without benefit of federal inspection, the US Department of Agriculture's Food Safety and Inspection Service (FSIS) announced on March 17.
The ready-to-bake meat and poultry topped flatbread specialties, distributed in 260-gram pouch bags containing five units each, were produced on various dates since October 2022: The following items are subject to the recall: Calabresa Brazilian Kielbasa; Queijo Bacon (Cheese with Bacon); Frango Catupiry Cream Cheese Chicken; Carne Beef.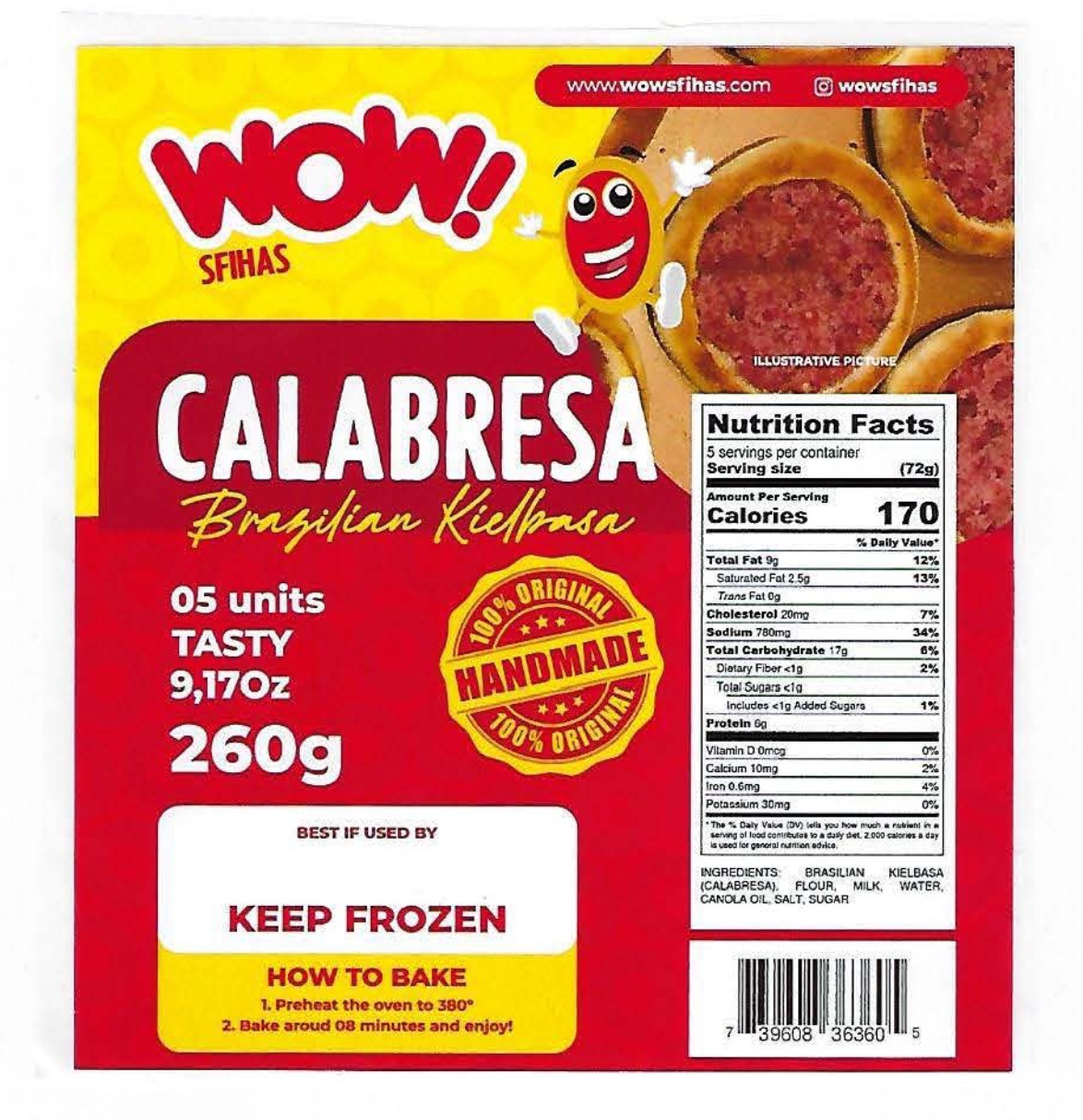 The products were shipped to grocery stores in Florida and sold through Instagram. The problem was discovered during routine FSIS surveillance activities when various frozen meat and poultry sfihas SKUs that did not have the USDA mark of inspection were observed at a retail location. Upon further investigation, it was determined that the products were not produced in an FSIS-inspected establishment.
There have been no confirmed reports of adverse reactions due to consumption of any of the items on the recall list. Nonetheless, FSIS urges consumers who have purchased the sfihas in question not to eat them. They should be discarded or returned to the place of purchase for a refund.