Future Meat Technologies, a Rehovot, Israel-headquartered cultivated meat company that has created lines of animal cells that grow forever without genetic modifications, has changed its name to Believer Meats. The rebranding is a big step toward broader strategic transformation into a technology-rooted food enterprise as it prepares for product launches in the United States, pending regulatory approval.
Founded in 2018 and having opened the world's first cultivated meat production line in Israel three years later, the company believes that the production of cultivated chicken, lamb, beef and pork not only offers numerous environmental, health and ethical benefits, but will radically transform the global production of meat protein. Cultivated meat requires less land and water to produce and doesn't use antibiotics.
"People are biologically conditioned to crave meat, but the conventional ways meat gets made today make it difficult to feel good about eating it. Our rebranding to Believer embodies the course we've charted to build a better future of meat production," said CEO Nicole Johnson-Hoffman. "Our evolution from a biotechnology startup to a consumer-driven food technology company is a milestone on the pathway to broad adoption of cultivated meats and, importantly, signals that we're nearing commercial launch."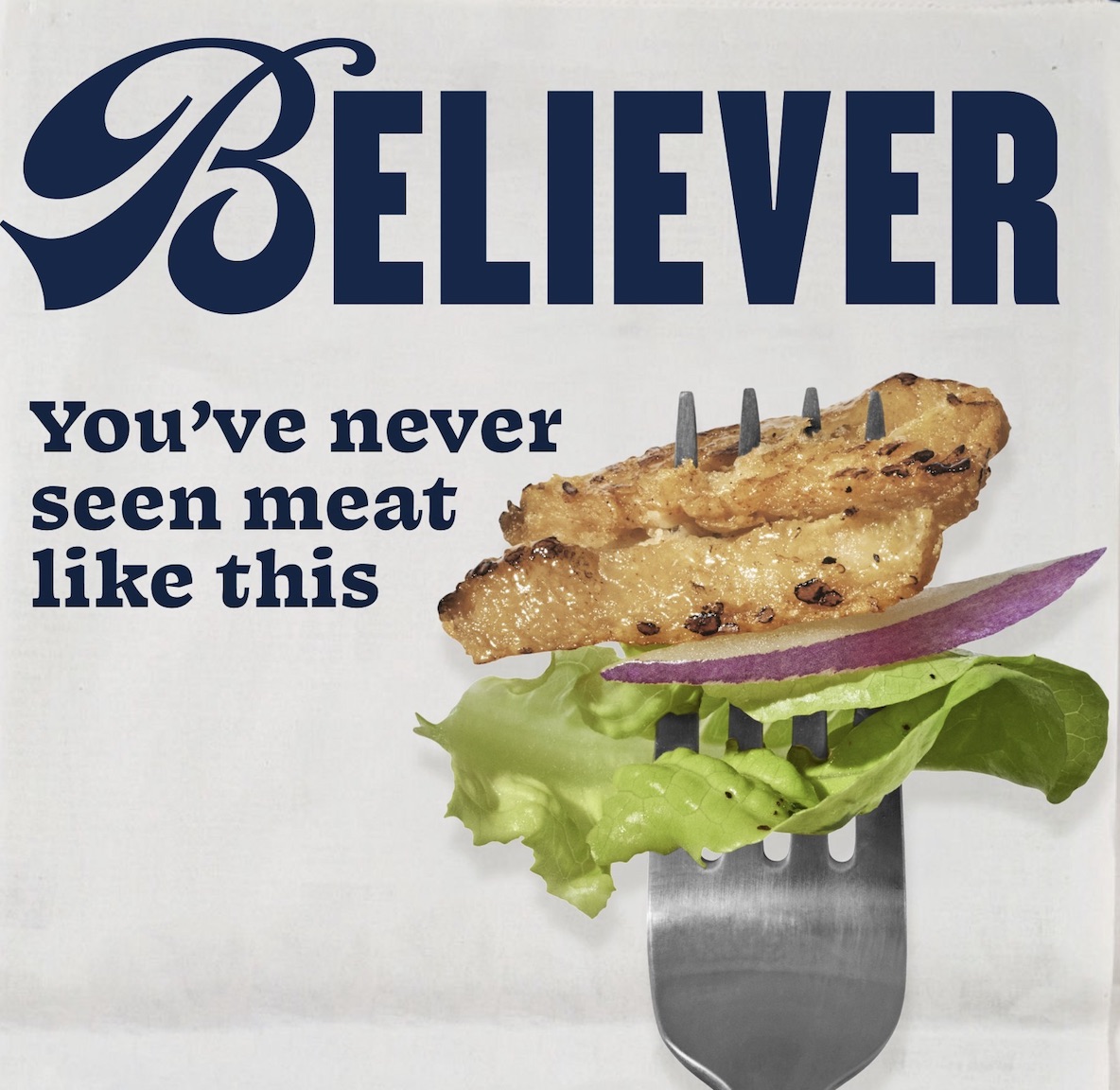 "The name change speaks to confidence in our mission to make it possible for all future generations to eat meat. Our team has created a revolutionary technology that blazed ahead of the field in terms of cost, safety and product experience," said Professor Yaakov Nahmias, Believer's president, founder and chief science officer. "While cultivated meat has its skeptics, we believe in demystifying the technology and critically demonstrating that there is a better way to produce meat through open science and innovation. As the demand for meat continues to grow in coming decades, the current conventional industry won't be able to provide the supply needed. That's why we believe cultivated meat is needed to secure healthy, sustainable and affordable nutrition for coming generations."
The new brand logo was developed in partnership with the Red Antler design agency, has a bold look that will stand out in a category of green plant-based brands and red-hued meat labels. Its color palette uses deep blue that projects a culinary feel, and a system of supporting fresh and vibrant colors. The idea is to strike a thoughtful balance between classic culinary and artisanal cues, with the 'B' counterbalancing yet complementing the other components of the mark.
The rebranding follows a series of milestone announcements made within the last year, including a significant Series B round of financing, decision to build a cultivated meat plant in the United States scheduled to open in 2023, appointment of Johnson-Hoffman as chief executive officer, creation of a global leadership team, and achieving a breakthrough in lamb cultivation.