The UK government has announced new protocols in response to more than 600,000 "pingdemic" self-isolation notifications sent to smart phones by the National Health Service (NHS) to persons in England and Wales who may have been exposed to the coronavirus (SARS-CoV-19).
Environment Secretary George Eustice and Health Secretary Sajid Javid have outlined plans for daily contact testing for employees and workers in food and drink industries, after conducting a roundtable discussion with supermarket leaders.
Following clinical trial results, daily contact testing will be rolled out to critical workplaces in the food supply chain so that contacts who would otherwise be self-isolating can instead take daily tests and remain on the job if test results show no infection.
Priority testing sites have already been identified with industry for urgent implementation, including the largest supermarket distribution centers, with rollout to hundreds of sites planned to start this week, with up to 500 sites in scope.
The move will allow daily testing for staff to take place so they can continue their vital work of supplying food to the nation's consumers. It will mean workers who have received NHS Covid-19 app alerts to isolate or have been called by Test and Trace will be able to continue working if they test negative.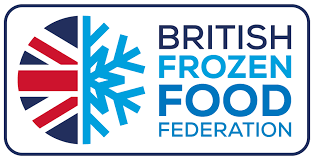 BFFF and BRC Executives Respond
Richard Harrow, chief executive of the British Frozen Food Federation (BFFF), noting that testing and releasing workers that are pinged by the NHS Track and Trace app only goes part of the way, stated: 
"It shows that yet again government does not understand how connected the food supply chain is, as only opening part is unlikely to solve the overall issue. Plus who is in and who is out, who decides and how do they decide? Confusion continues to pervade and I have been advised no list until Monday. This is worse than useless."
Also responding to the announcement of a daily contact testing scheme for food supply chain workers, Helen Dickinson, chief executive of the British Retail Consortium (BRC), said:
"We welcome the government's rapid response to this unfolding 'pingdemic,' which has impacted shops and distribution centers. Retailers are working closely with government to identify hundreds of key distribution sites that will benefit from the new daily contact testing scheme. It is absolutely vital that government makes up for lost time and rolls out this new scheme as fast as possible.
"Disruption is limited at the moment, and retailers are monitoring the situation closely. Government will need to continue to listen to the concerns of the retail industry in the coming days and must be prepared to take further action if necessary."
More than 10,000 critical workers in the food sector would be given an exemption to self-isolation rules amid major staff shortages, according to a government spokesman. Approximately 500 companies in the food and grocery supply chain have been contacted directly by the government to use the new scheme, Environment Secretary Eustice told Sky News on July 23.
Meanwhile, as the frozen and refrigerated food sector deals with the situation, Shane Brennan, chief executive of the Cold Chain Federation, remarked:
"Businesses are fighting to keep food on shelves, and I regret that despite the best intentions in some places, government has done more harm than good. We are living day-by-day. Those businesses that can work are doing their absolute best. But no one feels confident predicting what will happen tomorrow and few have confidence that those in charge have a grip on the situation."
Iceland Recruiting 2,000 Temporary Workers
On the retail front line, Richard Walker, managing director of the Iceland supermarket chain, stated: 
"We're encouraged to hear that supermarket depot workers and food manufacturers will be exempt from government rules, but deeply disappointed to see supermarket store workers omitted from the list."
The company aims to hire 2,000 temporary workers to address the problem of high rates of self-isolation among members of its workforce. The chain has reportedly been forced to close a number of stores and reduce business hours at some locations, as by last week up to 3% of its workforce had been instructed to isolate via messages delivered through the NHS app.
Voicing concern about the possibility of a resumption of food stockpiling by customers, Walker told a BBC interviewer last week:
"There is certainly no problem with supply of stock and there's absolutely no need for people to panic buy. We certainly don't want to go back to the dark days of April 2020, because panic buying is only an option for those who can afford it and it often means others go without."