Parsippany, New Jersey-headquartered B&G Foods has announced the expansion of its popular Green Giant brand Restaurant Style side dishes and Riced Veggies lines, along with the introduction of veggie-based Green Giant Dino Veggie Tots. In total, nine new products will be available in the freezer aisle at select supermarkets and grocery stores across the United States this month.
Green Giant Dino Veggie Tots are a fun way for youngsters to eat vegetables. Like all Green Giant products, vegetables are the first ingredient, with these three offerings: Sweet Potato & Cauliflower, Broccoli & Cheese, and Cauliflower. Each 10 oz. bag includes three fun shapes – Caulisaurus Rex, Broccliosaurus and Foot Fossil. The dinosaur-shaped Veggie Tots are well suited for air fryers and can be ready to eat in less than 10 minutes of preparation.
"The latest Green Giant introductions reinforce our commitment to innovation in this category," said Steven DeFrino, marketing director for frozen and vegetable products at B&G Foods. "There is something for everyone – every age and every palate. We can't wait to help Americans put more veggies on their plates in completely new ways this fall."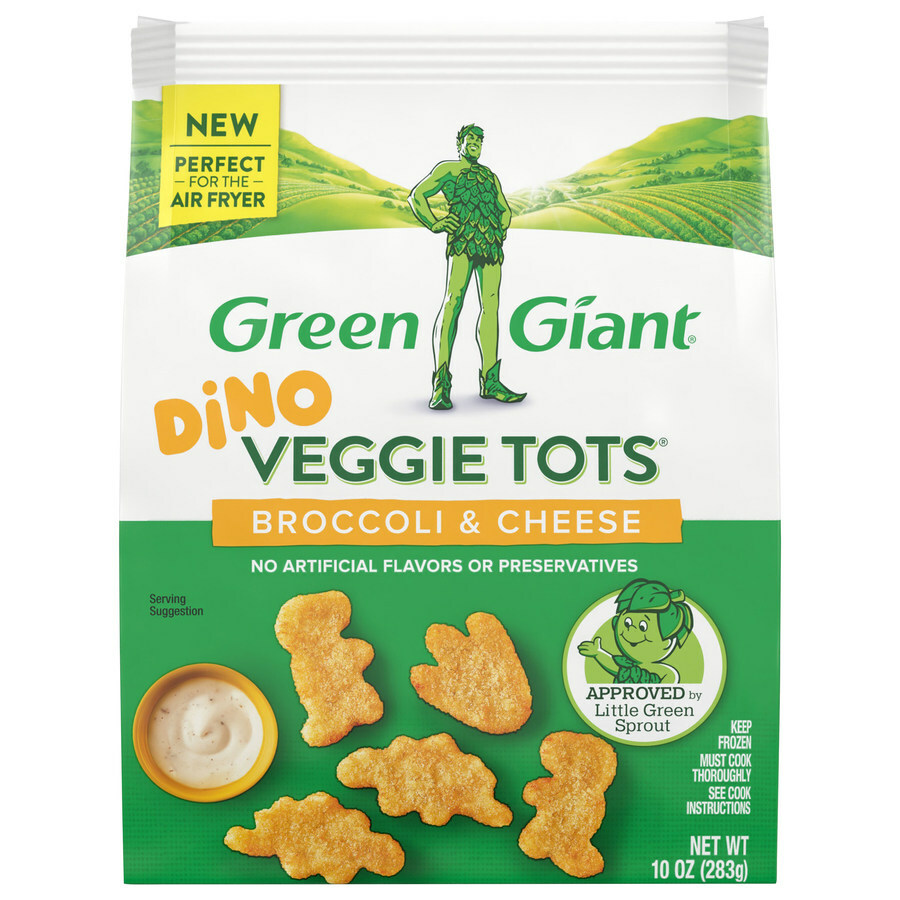 Meanwhile, in the Green Giant Rice Veggies patch, Rainbow Cauliflower is a new variety. Featuring riced purple, orange green and white cauliflower, the latest addition to the brand's popular Riced Veggies assortment is distributed in a microwaveable bag that can be conveniently heated and ready to serve in a matter of minutes. Also available in the growing line is Riced Veggie Blends Creamy Alfredo made with Rainbow Cauliflower.
Rounding out its new offerings, Green Giant Restaurant Style sides is expanding to include Roasted Root Vegetables with Garlic & Thyme and Asparagus, Roasted Red Potatoes & Onions with Sea Salt & Cracked Black Pepper. Inspired by popular restaurant side dishes, the offerings feature premium vegetable cuts with savory sauces. They are ready to sauté in the skillet or heat in the microwave oven for a quick and convenient side dish made to "provide a restaurant-like experience right at home."