US Immigration and Customs Enforcement's (ICE) Homeland Security Investigations (HSI) executed multiple federal criminal search warrants at seven food processing plants across Mississippi on the morning of August 7 as part of an HSI worksite enforcement criminal investigation that has been ongoing for a year. It was the largest single-state action of its kind in recent history.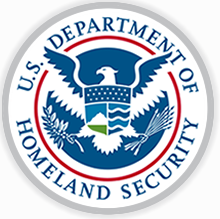 In addition to executing federal search warrants and seizing business records pertaining to the investigation, deportation officers with ICE Enforcement and Removal Operations (ERO) in partnership with HSI detained approximately 680 "removable aliens" who were unlawfully working at the plants.
Among facilities raided across six locations in Mississippi was the Koch Foods plant in Morton, which employs more than 1,000 people. The Park Ridge, Illinois-headquartered company, which ranks among the largest poultry processors in the United States and generates annual sales of over $3 billion, produces a wide variety of frozen and non-frozen products ranging from tenderloins and fillets to wings, nuggets and patties.
Koch is cooperating with the government's investigation, and cancelled its first shift on the day of the raid to determine how many employees were detained by federal authorities. It intends to continue to operate all shifts at the facility, and toward that end held a job fair on August 12 at the WIN Job Center in Forest to fill vacancies created by the departure of migrant workers who were detained last week. Starting pay for persons legally entitled to work at the chicken plant is reportedly $12 per hour.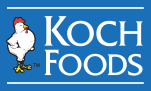 'Difficult Position,' Says Koch
An announcement posted at the company's website outlined the "difficult position" employers with large labor requirements find themselves when hiring workers these days. The statement reads:
"Tension exists between federal laws on preventing discrimination, such as national origin discrimination, and immigration laws on verifying employment eligibility. For instance, federal law prohibits an employer from requesting during the employment verification process more documents than the employee presents when the employee presents documents that appear authentic.  Requesting more documents subjects an employer to liability for 'over documentation' discrimination.
"Similarly, an employer would commit unlawful national origin discrimination if it refused to hire a worker on the basis that the worker comes from another country if the worker presents what appear to be authentic documents. Furthermore, the E-Verify system does not detect if a worker is working under a stolen identity of an authorized person.
"The net effect of all of this is that an employer like Koch Foods can dutifully and vigilantly comply with the immigration laws and still not know if some of its workers are unauthorized. That is the case even though Koch Foods' plant in Morton, Mississippi, has disqualified more than 400 people since 2016 from employment due to lack of work authorization.
"An employer like Koch Foods can also find itself in jeopardy of committing unlawful discrimination if it acts too aggressively in its effort to comply with the immigration laws.
"The raid by the government on Koch Foods resulted in a significant disruption of work and terrible impacts on the lives of many workers and their families. It is apparent from the affidavit related to Koch Foods that this raid was directed at individuals and not the company. The affidavit does not set forth legal violations by Koch Foods. The government's actions amount to serious government overreach under a framework of flawed and conflicting laws. These most recent events are yet another demonstration of the fact that existing immigration law and policy need serious reform."
NCC Reaches Out to Trump
Meanwhile, in a letter to President Donald J. Trump delivered in the wake of the sweeping raids in Mississippi, the Washington, DC-based based National Chicken Council (NCC) expressed "serious concern" about the ability of employers to ensure that they do not inadvertently hire people who are not eligible for employment.

It stated, in part: "The US chicken industry uses every tool available to verify the identity and legal immigration status of all prospective employees. Unfortunately, the government does not provide employers with a reliable verification method to prevent identity fraud and document falsification and confirm with confidence that new hires are legally authorized to work in the United States."
Asserting that the Social Security Administration (SSA) provides little cooperation or resources to employers trying to combat identity fraud, it insisted that the agency must be required to verify that Social Security numbers are not being used in duplicate locations or are not matched to deceased individuals.
"A safe harbor should be provided for employers that voluntarily utilize the E-Verify Self Check and follow the automatic referral process. This safe harbor should insulate an employer from liability unless the government can show beyond a reasonable doubt that the employer knowingly failed to use these tools in good faith," said the letter to President Trump. "This trade-off is only fair. An employer that does everything possible to avoid hiring unauthorized employees should not be exposed to further liability. It is the responsibility of employers to help ensure that the law is followed but it is the obligation of the government – not US employers – to provide a secure worker verification system."
The letter to President Trump concluded: "The U.S. chicken industry uses every tool available but as recent events have shown, these tools have significant flaws. As a businessman yourself you understand the difficulty in securing a legal workforce and the disruptions to commerce that arise when the tools provided are inadequate. We look forward to working with you immediately on this issue."