As the mercury rises, so too does demand for ice cream. Although 2019 was a relatively slow summer for sales of frozen confectionery treats in Britain, big players such as Häagen-Dazs fared well. In fact, the brand is now worth £80 million and is trending ahead of the overall category (£1.2 billion, -4.9%), according to Nielsen statistics.
"Hot weather can often lead to sharp sales increases for the category," said Kat Jones, marketing manager for ice cream and snacking at General Mills, which distributes Häagen-Dazs products in the United Kingdom. "For example, during the summer of 2018 ice cream sales saw an increase of 25% thanks to the heat wave. However, with the temperamental British weather ice cream sales can be susceptible to sharp dips when the summers are cooler (in 2019, for example, sales fell 18%). Luxury ice cream, however, has shown that it is less reliant on weather patterns and Häagen-Dazs continued to grow during the challenging 2019 summer period."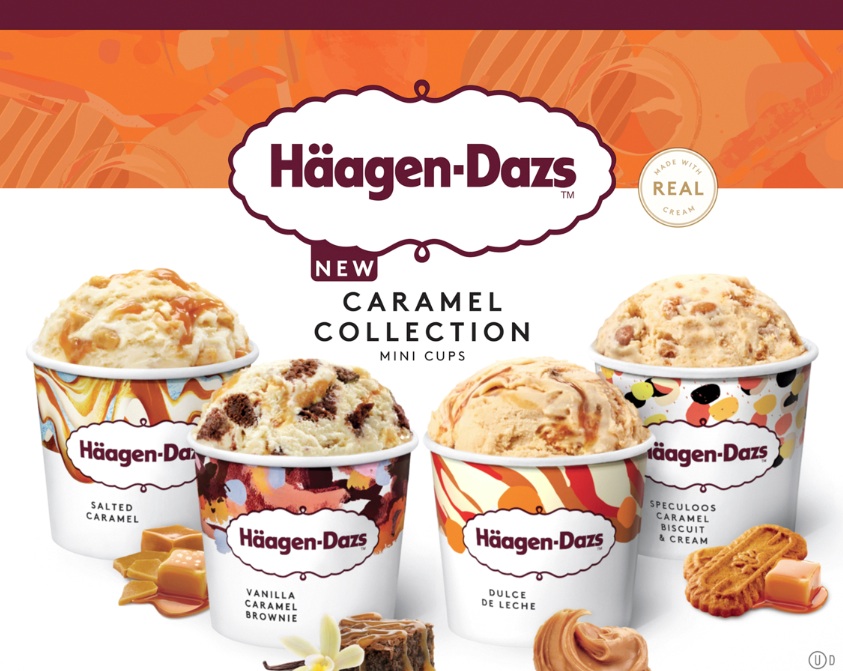 The retail sector has also experienced steady growth with the Iceland chain achieving a 7.6% market share in ice cream and 0.3% share growth year-on-year in the four-week period through May 19, 2020, according to Kantar.
The novel coronavirus (SARS-CoV-2) pandemic has had a significant effect on ice cream consumption. Thanks to the prolonged period of warm weather and the closure of parks and foodservice outlets, sales of take home ice cream products have soared.
"With more parents working from home and children off school, families are eating ice cream more often and contributing the most to growth. Our range of Cadbury ice creams has seen extraordinary demand since lockdown was introduced," said Henry Craven, customer marketing controller at Froneri, which ranks as the second largest manufacturer of ice cream in Europe, the third largest worldwide and the number one private label producer globally.
According to Kantar, there were a staggering 12 million incremental ice cream consumption occasions per week during the peak of lockdown. As restrictions ease, there should be a rise in out of home ice cream sales.
"We'll hopefully see a bounce for out of home ice cream sales as people begin to enjoy more days out and feel comfortable in public locations," said Craven. "Ice cream is a convenient treat that offers a lot of variety and is an affordable way for consumers to have a little enjoyment during these difficult times."
Although there has been an increased demand for healthier ice cream options, luxury and indulgence remains one of the largest sub-categories, with many people seeking the ultimate ice cream to enjoy or share with friends and family members.
"When customers are looking to reward themselves, 500ml tubs are the perfect option as they give consumers the treat that they desire in the best take-home size and price point," said Christina Veal, director at New Forest Ice Cream.
Convenience remains king for consumers and as a result ice cream producers have tapped into this growing trend, with smaller formats of six-packs introduced in place of 12-packs. General Mills, for example, has reduced case sizes across its entire mini-cup multipack range.
"This gives independent and convenience retailers the opportunity to capitalize on ice cream sales throughout the year," explained Jones. "With more space in the freezer, they can replenish their stock more often and chop and change the flavors they stock to suit all shoppers' preferences."
There has been considerable product development within the ice cream sector this year. Häagen-Dazs' Sticks format, for example, which was launched in 2015, has been given a new look and recipe to redefine the hand-held category.
"The Sticks aim to elevate the expectation of the everyday indulgent experience, presenting retailers with an increased sales opportunity," said Jones. "They offer consumers previously forced to compromise premium ice cream versus premium coating with the best of both, as 87% of shoppers revealed they would trade up if they could have premium ice cream and premium coating in one product."
Iceland has reported that hand-held variants account for 58% of its annual ice cream sales. Tubs generate 14% of total per annum receipts, highlighting the demand for both hand-held and sharing options.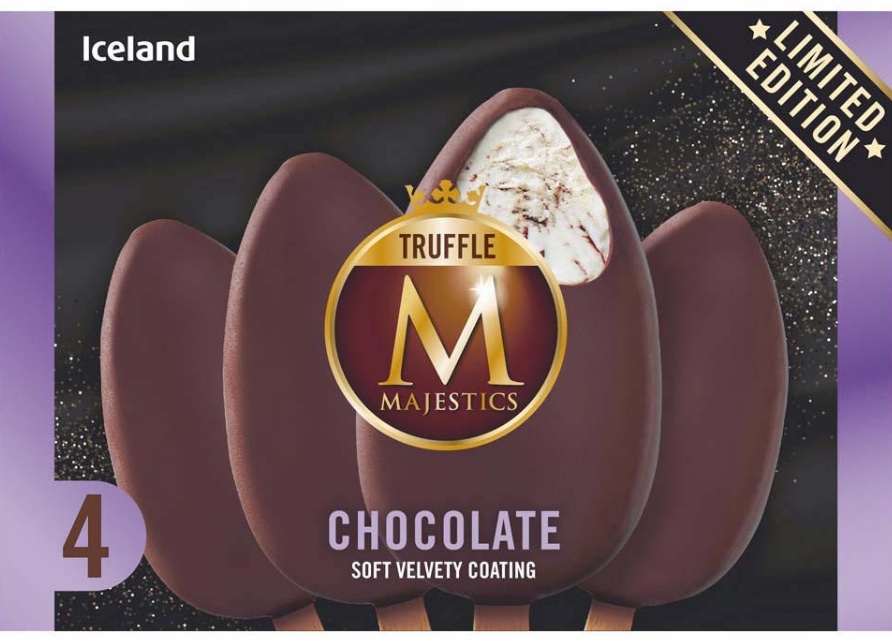 Demand Grows for Plant-based Products
As health and environmental issues become a bigger part of consumer purchasing decisions there has been a rise in the popularity of plant-based ice cream, which has seen the marketplace flooded with innovative new products.
"Now an established sub-category, vegan ice creams are exploring new flavors, textures and ways to deliver indulgence to consumers," said Kate Vlietstra, global food and drink analyst at Mintel. "Indulgence takes on a new meaning with the emergence of bakery-inspired flavors and alcoholic infusions, while healthy ice creams have moved into the realms of zero-sugar and functional additions."
Froneri launched an indulgent, super premium plant-based ice cream brand in the United Kingdom and Finland earlier this year that is "wildly delicious, helps save endangered wild cats and encourages its consumers to find their wild." RØAR is especially being promoted to appeal to consumers with "a conscious mindset, social responsibility and caring for animal welfare."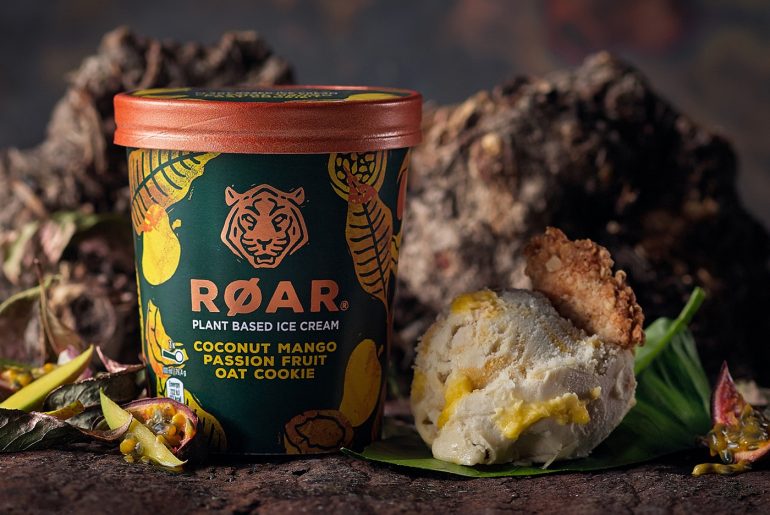 Research has found plant-based meal occasions have risen 37% in the past four years. At the same time an increase in consumer demand has seen a 92% rise in plant-based meals being eaten by non-vegans. Responding to this growing trend, the RØAR brand is being aimed at an audience that embraces a balanced lifestyle but is also looking to indulge while still making responsible food choices. As a result, a combination of high-profile endorsements, outdoor, online, social media and in store activations will all support the launch further.
RØAR marries high quality plant-based ingredients with the tasty flavors of Hazelnut, Coconut and Chocolate. The range does not contain palm oil and all cocoa is UTZ Certified. Three flavors have thus far debuted: Hemp Seed Chocolate Brownie, Hazelnut Chocolate Cookie, and Coconut Mango Passion Fruit Oat Cookie.
Unilever Food Solutions offers a wide range of dairy-free options under its various brands. Magnum is now available in both Vegan Classic and Almond options, while Ben and Jerry's non-dairy options include Coconutterly Caramel'd, Peanut Butter and Cookies, and Chocolate Fudge Brownie.
Producers for the foodservice sector have also got in on the action with New Forest Ice Cream recently extending its vegan range with new dairy-free chocolate ice cream. This flavor sits alongside the brand's already established dairy-free versions of Salted Caramel and Vanilla Pod to help foodservice operators meet the increasing demand for vegan alternatives on menus.
"The increased demand for vegan options has opened up a whole new world of delicious, vegan-friendly dishes appearing on menus at restaurants, pubs and fast-food chains alike, which means that sourcing quality vegan ingredients can really benefit menu planning," said Veal. "Our dairy-free Vanilla Pod and Salted Caramel flavors have been a big hit with customers, so it seemed only right to extend the range."
Häagen-Dazs Picks Fruit Obsessions for Premier 2020 Debut
This year has seen plenty of innovation in the ice cream sector. Häagen-Dazs' first launch of 2020 was Fruit Obsessions, offering a fruit and triple texture product. Made with real fruit and no artificial colors or fake flavors, it is available in two varieties: juicy White Peach and Raspberry, and zesty Lemon and Mandarin.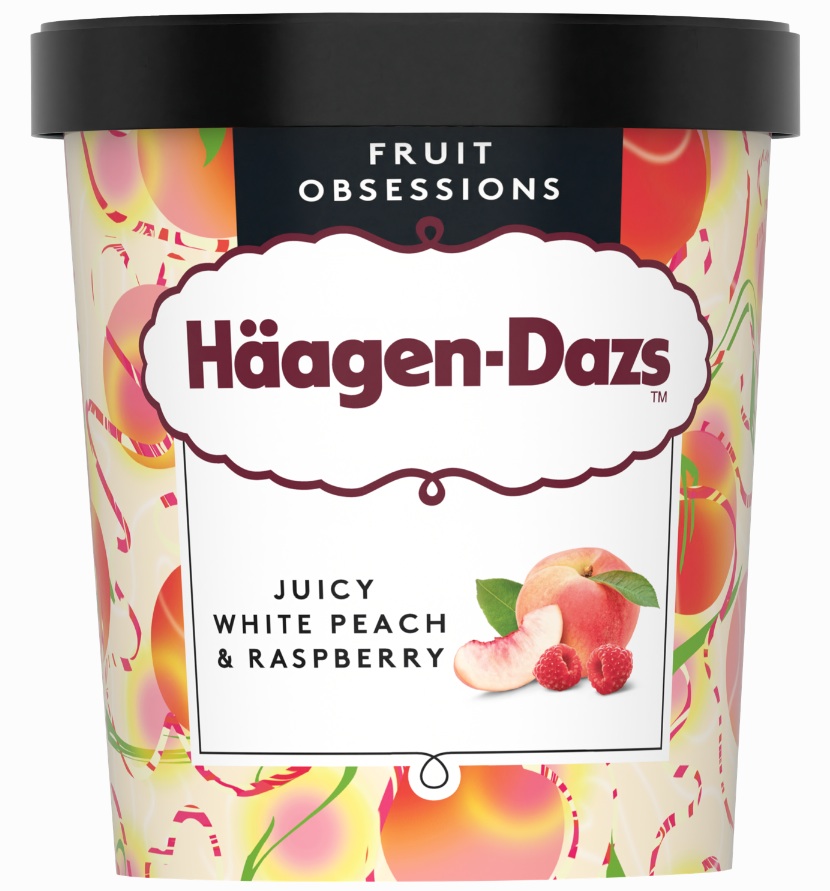 Although an appetite for truly indulgent ice cream remains ever present, demand for lower calorie products is on the rise. Häagen-Dazs' 150 Calories Gelato Collection offers consumers the best of both worlds – a perfectly permissible treat in mini cups.
"We've seen huge success," said Jones. "Within the Wellness category, it has one of highest repeat purchase rates at 29.8%."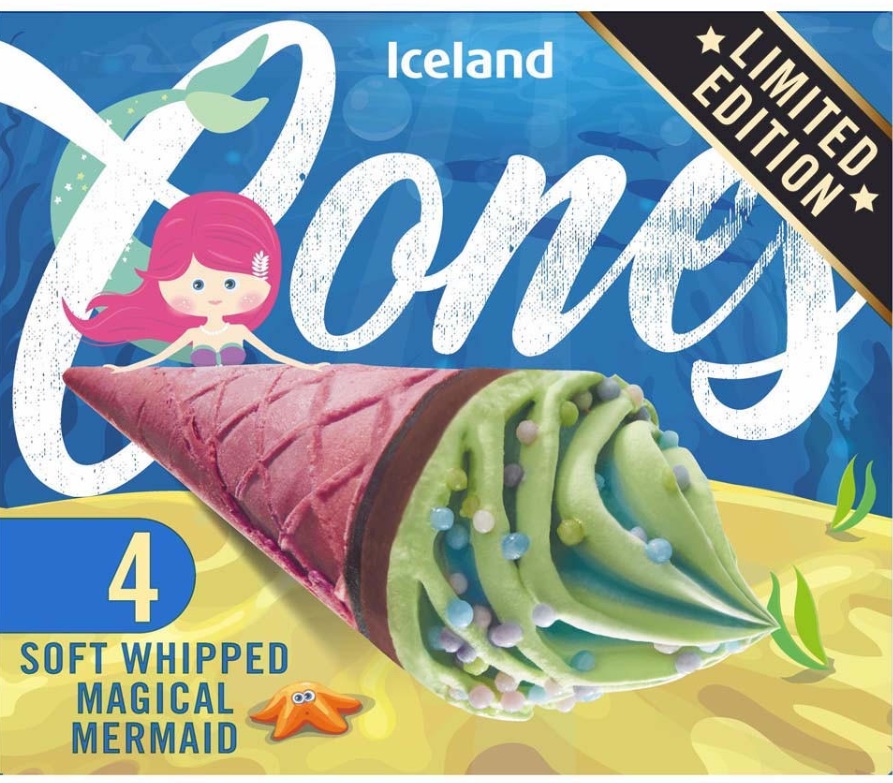 Iceland has introduced a number of limited edition products to its freezer cabinets this year: Magical Mermaid Cones are filled with vanilla Ice cream and bubble gum flavored sauce; Tornados is inspired by slushies; and Majestic Truffle features a rich and soft velvety coating with smooth, creamy ice cream.
Sweet Nostalgia Ever Popular Flavor to Savor
Nostalgia has long provided inspiration for ice cream makers and Iceland now stocks an assortment of products featuring familiar childhood flavors that have been enthusiastically received by consumers.
"The Barratt ice cream range has proved a massive hit with our customers," said Sally Bentley, trading manager for ice cream and desserts at Iceland. "Flumps, Black Jack, Dip Dab, Fruit Salad and Wham have been turned into an ice cream format."
From classic childhood flavors and lower calorie options to dairy-free and convenience packs, the ice cream industry has been moving with the times to keep up with the masses and reap the rewards. – Reported by Sarah Welsh