By John Saulnier, FFB Editorial Director
Having posted strong fourth quarter and full-year performances on July 23, executives at Lamb Weston Holdings are optimistic that sales in 2020 will continue to grow and glow. Q4 receipts topped $1 billion as sales rose 9%, while annual turnover hit the $3.757 billion mark.
"We delivered another year of record financial results, including sales growth of nearly 10%, as well as double-digit increases in earnings and cash flow from operations," reported Tom Werner, president and ceo of the Eagle, Idaho, USA-headquartered value added potato products supplier. The company ranks among the world's leading manufacturers of frozen french fries.
Net sales in the Global segment (comprised of Top 100 North America-based restaurant chain customers as well as international operators) advanced 13% in Q4 to $526.5 million, as volume climbed 10%. The growth rate for the fiscal year was 12% on turnover of $1.961 billion. Segment product margin contribution was 11% for the quarter and 19% per annum.
LTOs, Like GTOs, Accelerate!
Working to accelerate category and customer growth, Lamb Weston's global innovation and supply chain crews collaborated closely to develop, produce and sell higher volumes of limited time offering products (LTOs) in the United States as well as key markets in Asia. Such products enable restaurateurs to expand menus with attractive new products and increase customer counts. For the year, about a quarter of Lamb Weston's Global segment volume growth was driven by LTO penetration.
"We expect continued solid demand growth in our markets, and that new industry capacity in North America and Europe will allow processors to operate their factories at more normalized rates," said Werner. "We continue to take a prudent approach to our financial outlook and expect to deliver sales and earnings growth in line with our long-term targets. For sales, we anticipate solid volume growth as well as improvements in price/mix, which will enable us to offset input cost inflation."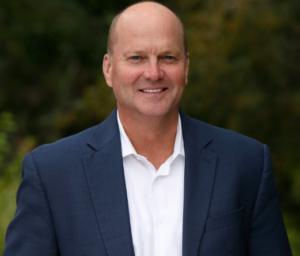 The president and chief executive officer anticipates better volume growth in international markets outside of North America during 2020, though margins will still likely be lower abroad. Restaurant traffic is expected to continue growing steadily in Europe, Japan and South Korea, largely stimulated by many of the same factors driving demand in the United States.
"In key emerging markets such as China, Southeast Asia and the Middle East, we anticipate continued strong demand growth as customers build additional restaurant outlets and as traffic continues to increase as consumers look towards Western-style dining options," said Werner.
Supply Side Economics
On the supply side it is hoped that potato harvests in Europe, where the company's Lamb Weston/Meijer unit operates six processing plants and employs approximately 1,400 people, will return to relative normal levels after stunted growth and shortages in 2018 caused by extreme drought conditions.
"While it has been hot again in Europe this summer, the difference is they're getting rain," said Warner during an earning call to investors. "But it's still too early to tell now."
He added: "Assuming an average crop this year, we anticipate that operating levels will normalize, which may lead to increased competitive intensity in Europe and in the region's key export markets. Nonetheless, lower raw potato costs resulting from an average European crop should provide an opportunity for Lamb Weston/Meijer to improve profitability, especially as these lower-cost potatoes become available in the second half of our fiscal year."
Notwithstanding the poor crop yields in Europe's northwestern potato belt in 2018, the company still managed to honor contracts thanks to the strength of its international supply chain and support teams.
"We made sure our customers got serviced by getting ahead of it [the problem] and organizing in terms of moving production from around the globe," said Werner.
Meanwhile, recently added production output in North America as well as additional capacity scheduled to come on line within fiscal 2020 should enable factories to operate at closer to normal rates.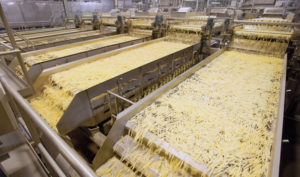 "However," said Werner, "due to continued demand growth, we expect industry utilization will remain relatively high. As a result, we expect that we'll continue to be able to increase prices overall to offset modest input cost inflation."
Price Discussions in Progress
While Lamb Weston has finalized only a handful of global and regional restaurant chain customer contracts over the past few months, it is encouraged by progress being made in pricing discussions.
"We'll have a clear view of how the overall pricing situation will shake out as we continue contract negotiations over the next few months," said Werner. "Of those chain restaurant customer contracts that were renewed over the past couple of years, especially for customers in our Global segment, most were renewed on a multi-year basis. As we enter into the second and third year of those agreements, we'll continue to realize the price increases embedded in those contracts."
With respect to costs, Lamb Weston expects the environment in North America to be manageable. Per pound contracted prices for raw potatoes, which account for about a third of the company's cost of goods sold, are set to increase in single digits.
"Taken together, we anticipate that inflation rates for our other key inputs and supply chain costs, such as oils, packaging, transportation and warehousing will also be in that range," stated Werner.
Foodservice and Retail Sales Up
Foodservice segment sales in North America excluding Top 100 restaurant chain clients rose 7% to $313.1 million in Q4, as margin contribution of $108.3 million climbed 16% and volume edged up 1%. For the year net sales amounted to $1.156 billion, which was a gain of 5%. Segment product contribution margin of $402.4 million was up 10%, while volume was flat.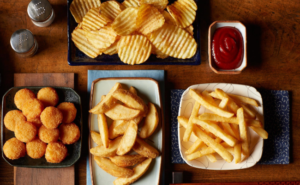 The positive results were attributed, in part, to employment of a direct sales approach in conducting business.
"In our Foodservice segment, we successfully replaced our broker relationships with the direct sales force solely focused on selling frozen potato products to small and regional chain customers as well as single restaurants," said Werner. "Over the course of the year, the new team was able to drive overall volume growth, including for Lamb Weston branded products. Over the long term, we expect our direct sales force will lead to deeper customer relationships and broader customer coverage leading to faster growth and optimized product mix."
On the retail front, fourth quarter sales advanced by 3% to $129.2 million, though segment product contribution margin was recorded at a negative -1%. Volume increased by 4%, primarily driven by rising sales of Grown in Idaho and other branded offerings as well as private label products.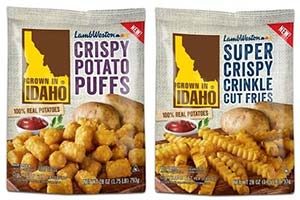 For the year, Retail segment sales climbed 11% to $498.3 billion on 7% volume growth. Product contribution margin increased $11.5 million to $98.8 million, up 13% compared to fiscal 2018, as volume growth and favorable price/mix more than offset input, manufacturing and transportation cost inflation. Advertising and promotional expense also increased versus the prior year period, primarily in support of Grown in Idaho and other branded products.