Ash Wednesday (February 10) marked the beginning of Lent for almost 70 million Catholics in the United States and an estimated 1.2 billion around the world. For Louisville, Kentucky-headquartered Long John Silver's (LJS), the USA's largest quick service seafood restaurant chain with more than 1,100 units nationwide, it kicks off the company's busiest-selling season, historically generating a 75 percent increase in sales on the first day of Lent alone.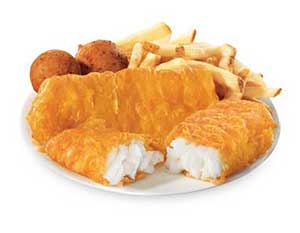 During the 40-day Lenten period in preparation for Easter Sunday, when observant Catholics abstain from eating meat, LJS expects to sell more than 20 million pieces of fish. That's enough to feed every person in New York City, Los Angeles, Chicago, Houston, Philadelphia and Phoenix. On Ash Wednesday, Long John Silver's will serve nearly half a million hushpuppies (cornbread balls), almost twice as many as on an average Wednesday.
"We begin preparing almost as soon as Lent ends," said Long John Silver's CEO James O'Reilly. "This year we launched a system-wide training program including a Lent playbook, and held regional meetings across the country. We are committed to delivering top-quality product and friendly service even at our busiest time of the year."
Preparation to feed this sales surge extends to the cold waters of the North Pacific Ocean, where fish trawlers haul up cod and pollock at one the best-managed and most sustainable fisheries in the world. Long John Silver's fish are flash-frozen aboard harvesting vessels in order to lock in the flavor. For consumers keen on clean eating, this protein is antibiotic-free, hormone-free, GMO-free, additive-free and contains no artificial color or flavors.
"We are not trying to be trendy. This is how we have always done it," said Peter Czizek, Long John Silver's vice president of culinary innovation. "The ocean is the largest free range in the world."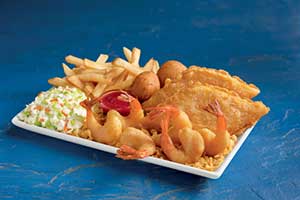 Among other seafood favorites such as fried shrimp, clams and crab cakes, LJS will offer a premium wild-caught, hand-battered Alaskan Cod meal that comes with fries and two hushpuppies for $5.99 during Lent. A sweepstakes promotion called "Fish You Were Here" will give consumers an opportunity to win one of three grand prizes, a whale watching cruise, an Alaskan cruise and a Finding Nemo Caribbean cruise.
Long John Silver's is also targeting Lent observers with special promotions. Coupon books and family-meal flyers will be delivered to local churches and businesses near LJS units. This will supplement special advertising placed in church bulletins. As many Lent-observing families will likely eat fish several times during the season, team members will also hand out "Fry Day" frequency cards, rewarding customers for their loyalty.