Lineage Logistics has announced groundbreaking clean energy advancements at its public refrigerated warehouse (PRW) in Colton, California, establishing the first facility in the Novi, Michigan-headquartered company's cold storage network to generate 100% of its energy consumption onsite.
Lineage has installed a 3.3MW solar array and 460kW of linear generators at the Colton Agua Mansa facility in the Inland Empire region of Southern California.. This achievement comes in tandem with its commitment to become net-zero carbon by 2040 as a signatory of the Climate Pledge.
"We always strive to be responsible leaders in the communities where we live and work, and our commitment to advancing the future of renewable energy at our locations is no exception," said Chris Thurston, the company's head of renewable energy projects.
Lineage partnered with PowerFlex, a major provider of renewable energy infrastructure in the United States, to install the rooftop solar power system in Colton – the second largest solar array in the company's network of temperature-controlled warehouses. The facility has 8,426 individual solar panels that will generate an estimated 5.4 million kilowatt-hours (kWh) of clean energy annually. The array is one of several onsite solar installations that PowerFlex is supporting across Lineage's distribution centers in the United States.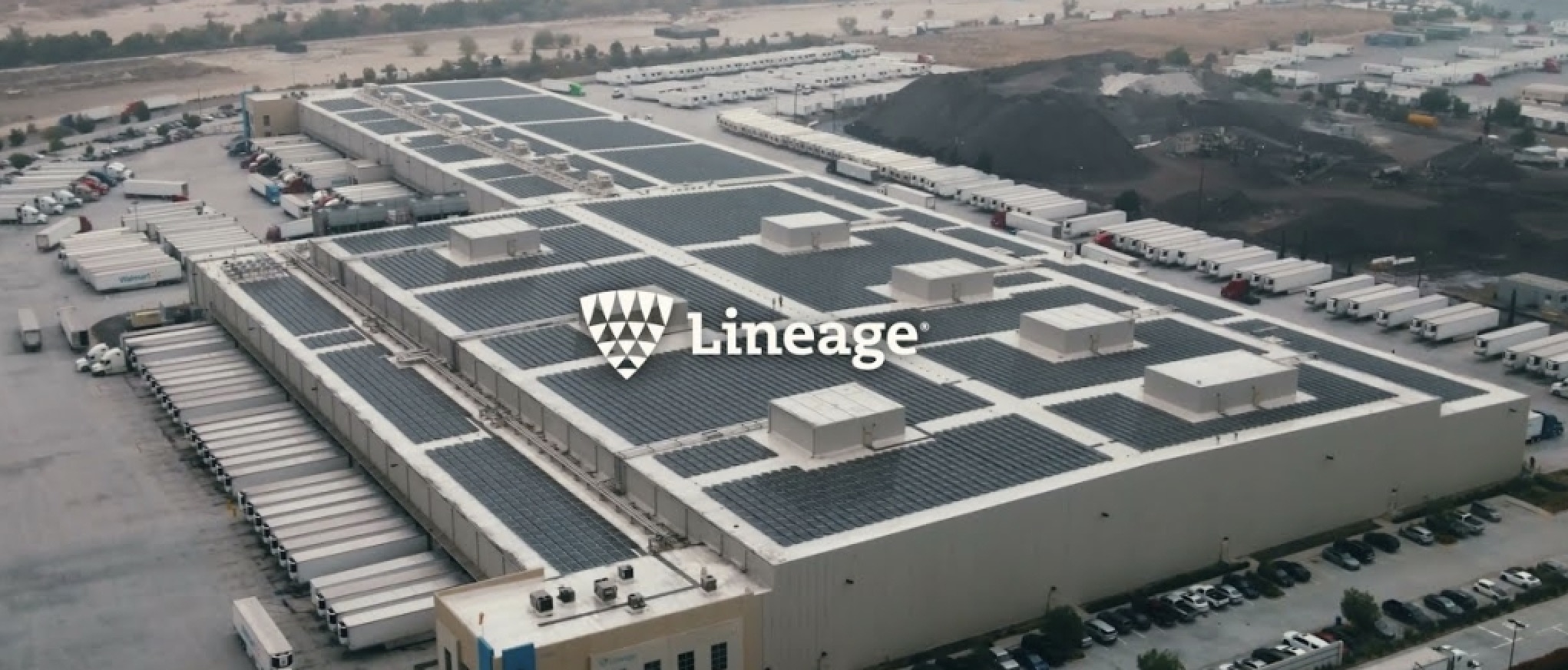 The onsite linear generators, a new technology launched in March by Mainspring Energy, create electricity using a low-temperature reaction of fuel and air. Distinct from an engine or fuel cell, a linear generator directly converts motion into electricity using chemical or thermal energy, the units ramp up and down usage to enable maximum use of the building's solar array. This insures reliability and optimal use of renewable power at all times and increases the site's resiliency by reducing grid dependency and lowers operating costs. 
According to Lineage, the Colton location is the first facility in the world with two linear generators, and the first of its kind to integrate a linear generator with solar panels. The two generators were installed in October.
"Commercial and industrial buildings account for more than a third of electricity usage in the United States and play an essential role in the energy transition," said Mainspring CEO Shannon Miller. "Mainspring designed the linear generator to accelerate this transition by delivering resilient, sustainable, and affordable generation that is also ideal for pairing with solar and other renewables."