Melinda "Mindy" Rich, who has served as vice chairman, executive vice president and a member of the board of directors for Rich Products Corp. in a 37-year career with the Buffalo, New York-headquartered frozen food company, has succeeded her husband as chairman of the family-owned corporate parent, Rich Holdings Inc. Robert E. Rich, Jr., 81, who has been chairman for the past 16 years, is now senior chairman, and in that capacity will support his wife as she leads the company.
Ms. Rich, 64, joined Rich's in 1985 and worked in various roles as part of the leadership team, including executive vice president of innovation. In that position, she unified initiatives across the global enterprise, established best practices and processes, and identified new business opportunities and technologies. She also expanded the breadth and accelerated the pace of product development in support of Rich's long-term growth strategies.
"This decision was made after years of very deliberate and careful planning," the new chairman said in a message to Rich's 12,500-plus employees around the world. "Intentional succession planning is a crucial part of fostering a robust leadership pipeline – especially in a family-led company like ours. We expect and demand that our senior leaders actively participate in this kind of forethought, and we hold ourselves accountable to the same expectations as stewards of Rich Products and our family of businesses."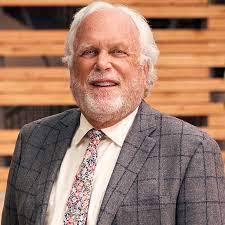 "We are steadfast in our commitment to remaining a private, family-owned company," said Robert E. Rich. "This was a deep desire of our founder, my father. And, over the years, his aspiration morphed into an unwavering, family-wide directive that is as fundamental to our identity as a company as the delicious products we make. In her role as chairman, Mindy will assume stewardship of our multi-billion dollar, global enterprise, leading us into the future."
Rich Products Corp, also known as Rich's, produces a wide line of foodservice and retail products ranging from frozen cakes and icings to pizza, appetizers and specialty toppings. It conducts business in more than 100 countries and generates annual sales exceeding $4.5 billion.