Newark, New Jersey-based Mars Wrigley has added two flavors to its M&M's Ice Cream Cookie Sandwich lineup. Newly launched mint and classic varieties are bringing the colors and flavors that M&M'S candy devotees crave into the freezer aisles of supermarkets and other grocery stores in the USA.
Just in time for American consumers seeking a green St. Patrick's Day treat, Mint Ice Cream Cookie Sandwiches feature refreshing mint-flavor ice cream between two chocolate cookies with Milk Chocolate M&M'S Minis.
Also new for the spring season are M&M's Classic Ice Cream Cookie Sandwiches, featuring vanilla ice cream sandwiched between two chocolate cookies with milk chocolate M&M's Minis baked in.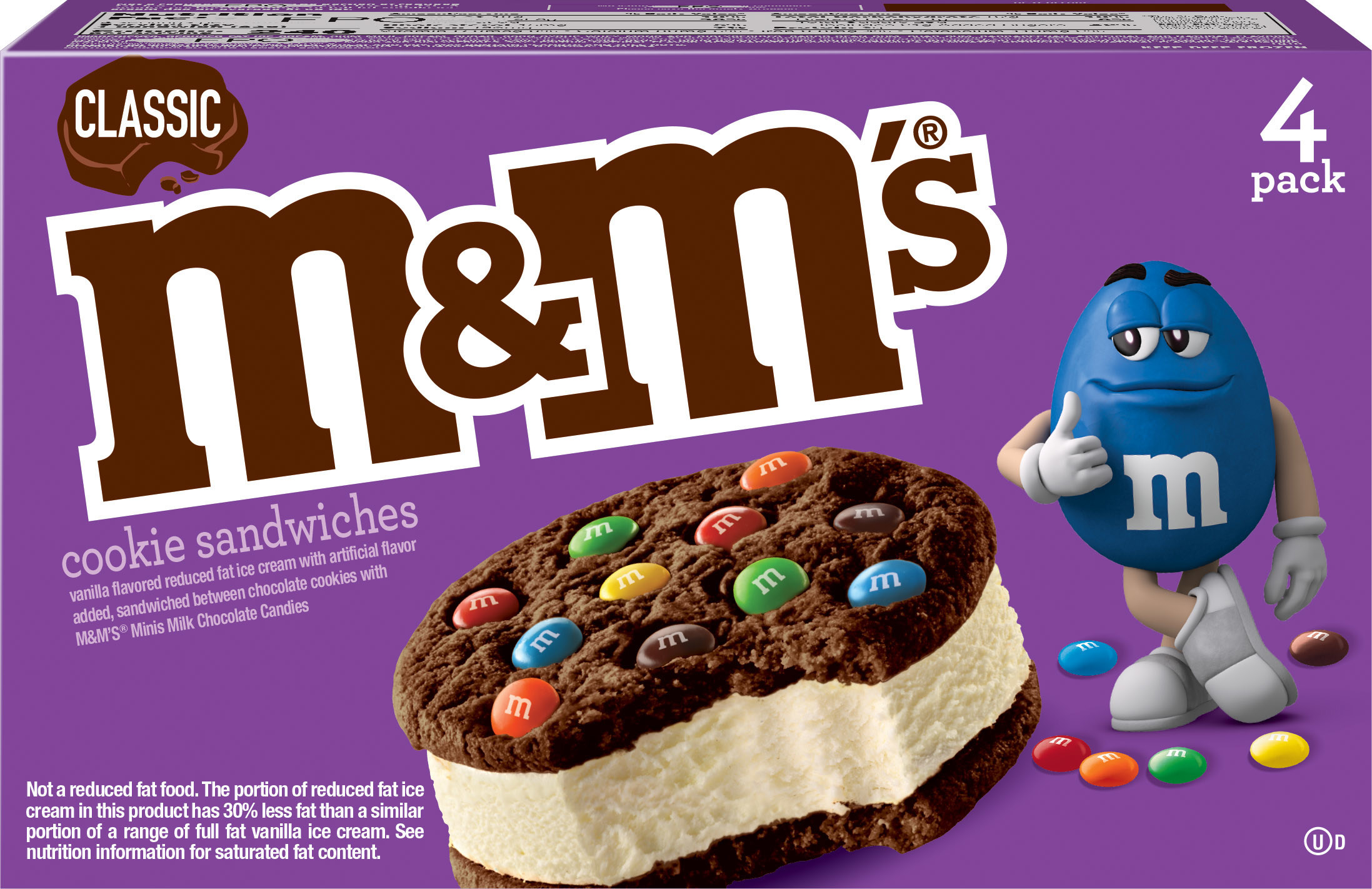 "We're excited to expand the joy of M&M's colorworks to the Mars Wrigley ice cream line, starting with a minty green treat for St. Patrick's Day," said Jayesh Shah, marketing director. "These new flavors add even more options alongside our fan-favorite M&M's Vanilla and Chocolate Cookie Sandwiches."
The two new flavors will be available in new, redesigned four- packs beginning in early March. They join the current M&M's Ice Cream portfolio which includes Vanilla Cookie Sandwiches, Chocolate Cookie Sandwiches, Ice Cream Cones and Ice Cream Fun Cups.