Vancouver, BC, Canada-headquartered Planet Based Foods Global (PBFG) on October 31 announced that it will be working with new manufacturing partner Cedarlane Natural Foods to enhance and further expand its offerings. With decades of packaged goods manufacturing experience, Carson, California-based Cedarlane is one of North America's leading makers of innovative frozen and fresh food products. Its healthy-eating range is available at natural foods stores and select supermarkets throughout the United States.
The cooperative relationship will bolster Planet Based Foods product diversity both horizontally – from burritos and taquitos, to handheld, easy-to-make health food items – and vertically with options to  expand flavor profiles of individual food products. Taquito production capacity will increase by up to 25 million units annually. Packaging systems in place for retail and foodservice items will get products to markets more quickly.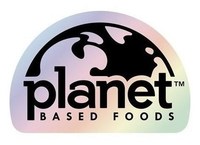 Eric Kopelow, executive chef and vice president of Cedarlane, is creating exclusive recipes for research and development by utilizing Planet Based Foods. This gives the company access to a top line chef group, as well as domestic and global sourcing for recipe development.
"We value the brands that we can grow with and are very excited about the potential for economies of scale this partnership has on the production of our core proteins and to further saturate the market with our Superfood IP," said Planet Based Foods President Braelyn Davis commented.
Cedarlane is a pioneer in the natural foods industry, with many of its products carrying the Quality Assurance International (QAI) organic certification seal.  The company produces, distributes and markets a wide range of vegetarian entrees, focaccia, burritos, wraps, appetizer snacks and the Dr. Sears Zone frozen foods line.  Among its numerous awards are: Best Natural Frozen Entrees product line accolades by the 2009 World Taste Championship presented by the American Masters of Taste; Best Frozen Snack by Men's Health for Garden Vegetable Enchiladas; and Best Chicken Burrito for its Chicken Fajita Burrito by TV personality and best selling cookbook author Rachael Ray.
Planet Based Foods Global, through its wholly-owned subsidiary in San Diego, California, is a producer of sustainable plant-based hemp foods. It was founded in 2018 with a focus meat substitute burgers, crumbles, breakfast sausage and patties that are 100% vegan.