San Diego, California-based Planet Based Foods, the first company in the United States to scale up production of plant-based faux meat with sustainable hemp seed as its main ingredient, is now offering frozen Original Hemp Burger and Green Chili Southwest Burger products at 26 New Seasons Market and New Leaf Community Markets across Northern California, the California Central Coast, Oregon and Washington.
Selling for $7.99 per twin-pack of four-ounce patties, the new products contain up to 21 grams protein, 6 grams fiber, and have a healthy ratio of omega 3-6-9 fats with no soy, gluten or GMO inputs. In addition to hemp seed, ingredients include pea protein and brown rice to maximize nutrients and fiber with zero waste.
The company's test kitchen team perfected the taste and texture of its burgers based on feedback from diners at Stout Burgers & Beers restaurants in Southern California.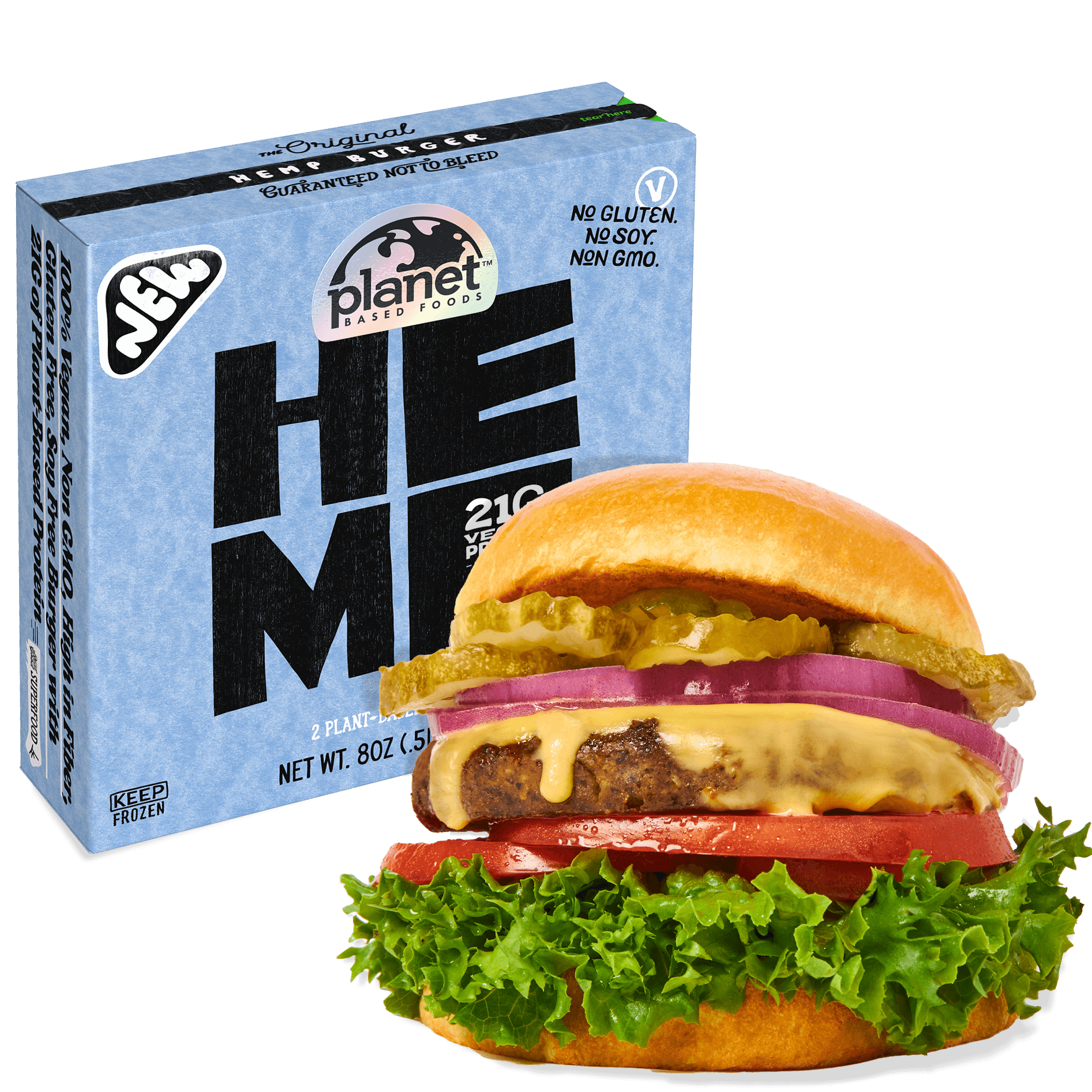 "As a purpose-driven food brand, we're excited to make our retail debut with a certified B-corporation grocer that's aligned with our values around sustainability and healthy communities," said Braelyn Davis, chief executive officer and co-founder of Planet Based Foods. "New Seasons Market and New Leaf Community Market shoppers prioritize products that are good for people and the planet, and our hemp-based burgers will be compelling to customers looking for tasty plant-based options that meet a higher nutritional and environmental standard."
He added: "We're on a mission to establish hemp as a nutrient-dense protein source that is fit to weather the impacts of climate change and feed the planet for generations to come, so entering the grocery channel and meeting shoppers where they already are is a vital milestone."
Founded in 2019 by former nutrition coach and hemp marketer Braelyn Davis, food scientist and plant-based pioneer Robert Davis, and restaurant veteran Ted Cash, the company is delivering on six years of research and development around how to utilize hemp seed in plant-based meat applications. Hemp seed reportedly provides more nutrients and protein than most pulses, plant-based meats and grains.
On the agricultural front, hemp requires less water to grow than traditional crops, regenerates soil, removes carbon dioxide from the air, and can successfully grow in hotter temperatures. Planet Based Foods sources 100 percent of its hemp from the United States as part of its commitment to support American farmers and reduce its supply chain carbon footprint.
In addition to New Seasons Market and New Leaf Community Markets, Planet Based Foods products are currently available online as well as at Stout Burgers & Beers in Southern California and Copper Mountain Resorts in Colorado.