Strong demand for frozen pizza in the United Kingdom during the past three months has seen the product sector's value rise by 18.1% to £45.4 million. Sales volume advanced by 9.6%, which equates to an extra 900,000 packs, according to statistics posted by Kantar and the British Frozen Food Federation (BFFF). This significant increase can be attributed in large part to consumers in lockdown trying their best to replicate dining out experiences at home.
Indeed, virtual house arrest and social distancing measures imposed on the population during the novel coronavirus (SARS-CoV-2) pandemic fueled a £285 million increase in retail frozen food sales from March 22 to June 12, as frozen outperformed both the fresh and chilled sector. Overall sales value climbed by 19.4% and volume advanced 17.5%. This compares with 9.7% and 9.3% figures, respectively, logged during the previous 12-week period.
"Individual retailers have reported a huge surge in frozen sales during lockdown," said BFFF Chief Executive Richard Harrow. "What's really encouraging is that quality and innovation is attracting new, younger consumers to the category as well as exciting our traditional shoppers. Now that more consumers have discovered the benefits of frozen food, further innovation and creativity will ensure frozen continues to be a key part of their shopping repertoire."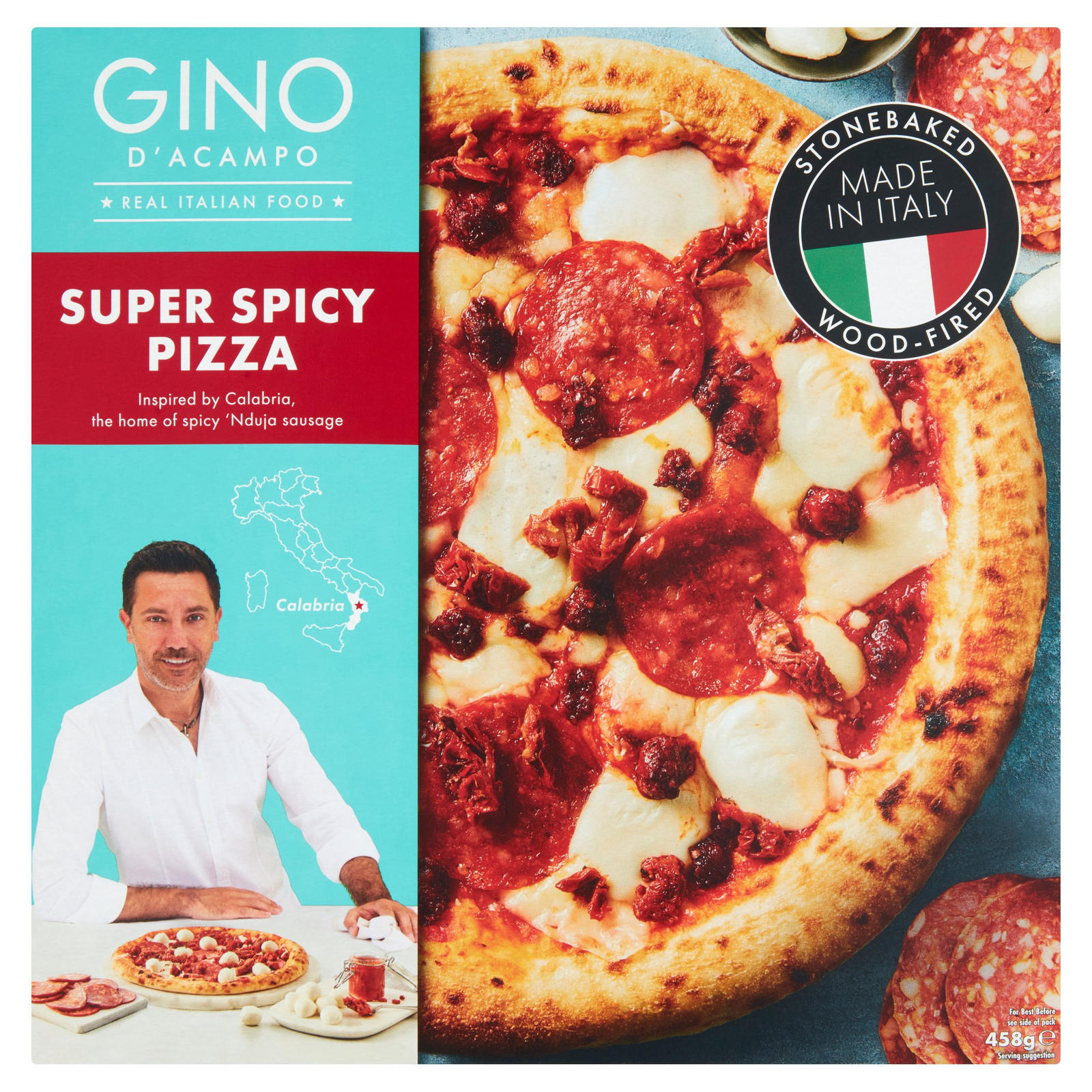 Many consumers have realized that the quality of frozen pizza has greatly improved over the years, with the likes of Gino d'Acampo teaming up with the Iceland Foods retail chain to produce a five-strong range of frozen pizzas.
According to Mintel, the rise in vegan, vegetarian and flexitarian lifestyles presents opportunities for brands to focus on high protein and gut-friendly launches, along with championing the eco benefits of an animal ingredient-free diet. Vegan and vegetarian food options continue to increase in Europe, with pizza and pie new product development launching with these claims. The share of such product introductions with vegan and vegetarian claims has grown by 4% in the last five years.
"The trend toward convenience as well as free from food has significantly increased," said Harrow. "Products have moved from being suitable for vegetarian to suitable for vegan. Brands like Goodfella's are now getting into the vegan category, as well as supermarkets like Aldi."
In April of this year Goodfella's rolled out its Meatless Mediterranean Pizza, which is certified by The Vegan Society and is available in Sainsbury's and Asda stores. The pizza features a thin base topped with tomato sauce, pea protein mince, char-grilled red and yellow peppers, tomatoes, red onions, oregano and salsa verde drizzle.
"We know the value of good vegan pizza to our customers," said Claire Hoyle, head of marketing at Goodfella's. "Brits are switching up their diets and including more meat substitutes in their meals, so we've given pizza fans more choice by adding Meatless Mediterranean to our family of vegan pizza."
With the Vegan market in the UK set to reach £658 million by 2021 (The Vegan Society) and 22 million people in the nation now following a flexitarian diet (Waitrose Food & Drink Report 2018/19), Dr. Oetker Professional has also decided to grab a slice of the meat-free business by adding a plant-based pizza to its popular Chicago Town Takeaway range.
"The appeal of plant-based dishes is soaring, and many consumers are on the lookout for plant-based versions of their favorite comfort foods," said Richard Cooper, senior brand manager at Dr. Oetker. "Vegan fast food has become the biggest growing takeaway option, with orders rising by 388% in the last three years (British Takeaway Campaign 2016 – 2018). The arrival of Chicago Town's Stuffed Crust Sticky BBQ Jackfruit Pizza means caterers can start profiting from the growing demand for vegan 'dirty' food."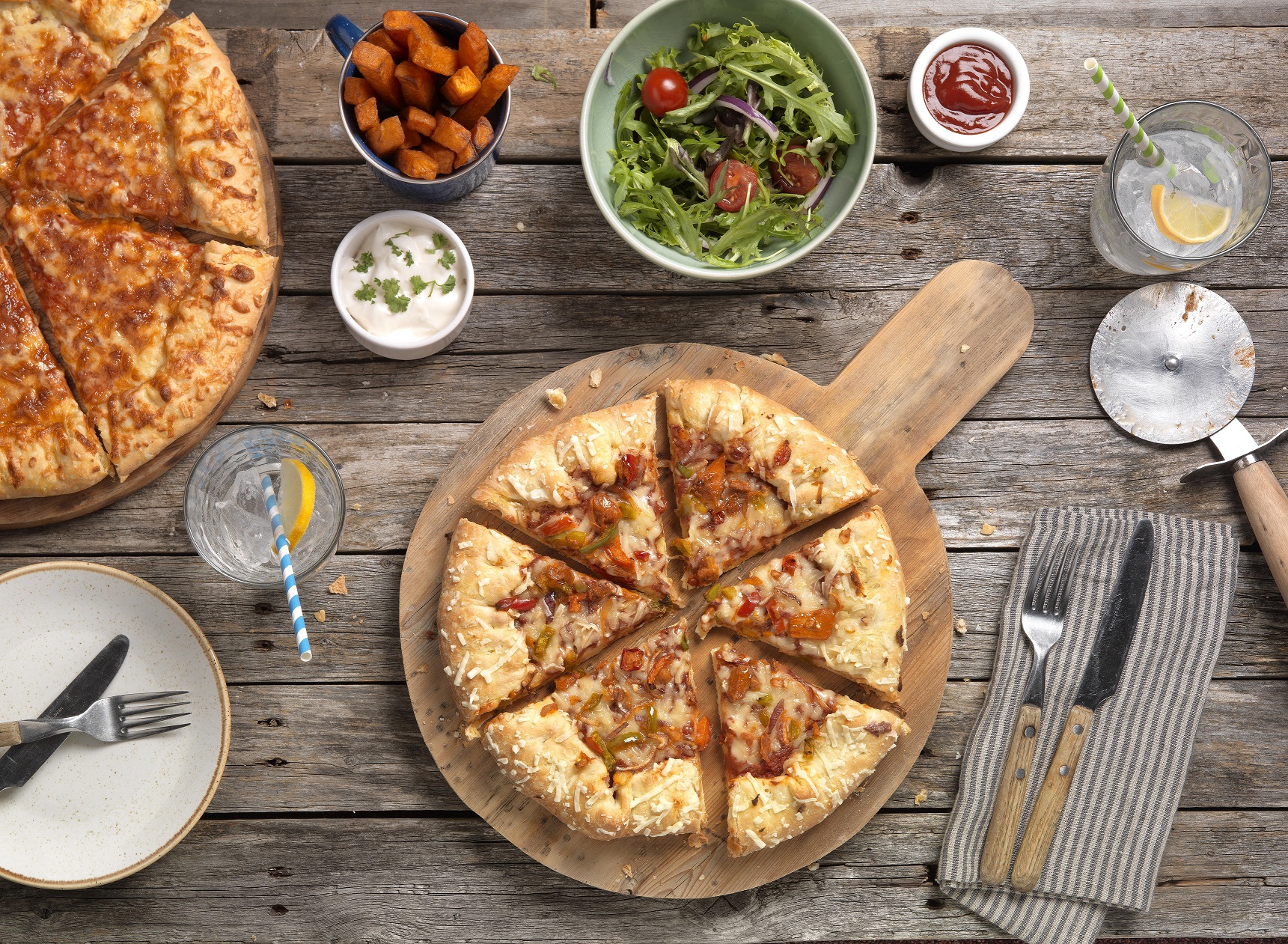 Made with special rising dough, Chicago Town's signature tomato stuffed crust base is fully loaded with jackfruit, covered in a sticky BBQ sauce and topped with dairy-free mozzarella.
"Pizza is one of the top three dishes to enjoy out-of-home, according to MCA Eating Out in the UK 2018, and by serving up a plant-based version, caterers can significantly increase the appeal of their menu, giving everyone the chance to enjoy a slice of pizza," said Cooper.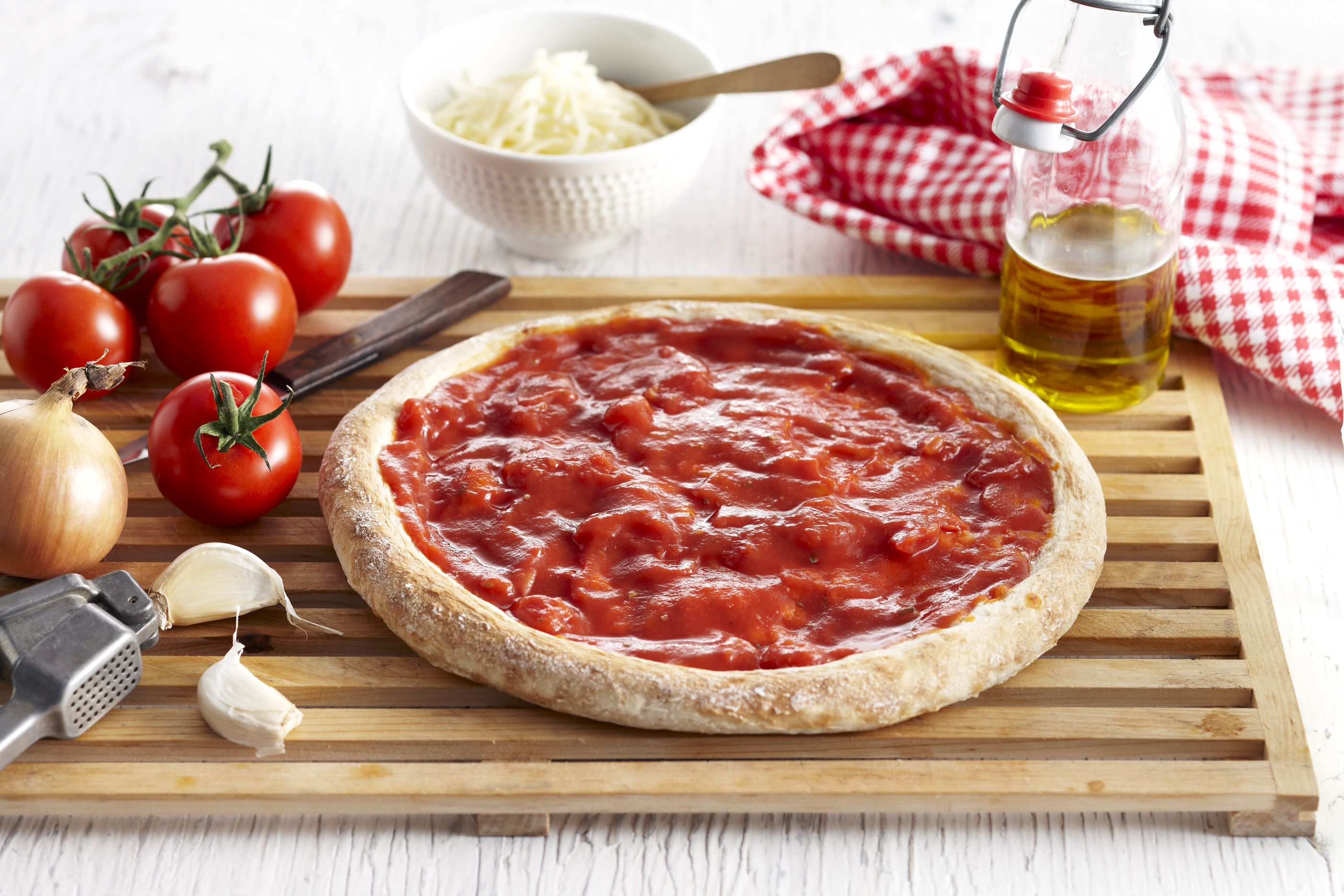 The BFFF is well aware that the frozen pizza market is continuing to expand to meet consumer demand for new products such as sour dough bases, self-rising bases and flatbread variants.
"The advantages of this category in the frozen sector compared to chilled is that retailers and caterers can follow trends without the waste," stated Harrow. "They have a much longer shelf life of 12 months, which means they won't spoil and retailers and foodservice operators can build on a repeat purchases."
With school foodservice managers currently looking at how they can safely provide hot meals to students, given the constraints of their kitchen facilities, pizza could prove to be a good solution when classrooms reopen and are back to maximum capacity.
"One option might be a hot box that's served to pupils at their desks," said Gordon Lauder, managing director of Northamptonshire, England-based Central Foods. "Pizza could be the perfect ingredient for a hot box or grab-and-go bag. One of the beauties of pizza is that it can be eaten hot or cold and it doesn't require cutlery."
As such a popular and versatile product, the upward trajectory of pizza will likely continue to gain altitude for some time to come. Easy to prepare and offering value for money to consumers, frozen pizza is a product that appeals to the masses. – Reported by Sarah Welsh