The British Frozen Food Federation (BFFF) has announced that Rupert Ashby (pictured above) will succeed Richard Harrow as its chief executive in July. Rupert will join the trade association from the Country Land and Business Association (CLA) where he has been the director of membership and regions since 2012.
His early career was spent at the Co-operative Group running several of its farming businesses, before moving to their Manchester headquarters as a marketing project manager. His farming experience included growing vining peas, broccoli, cauliflower and chipping potatoes for the frozen food industry.
Rupert initially joined the CLA as a regional director in the South East region before taking on his current role in London, where he leads the Regional and Membership teams. He is a member of the CLA Board and is responsible for the association's retention and recruitment strategy.
"It's a privilege to be representing one of the most innovative and dynamic sectors of the food industry. With total sales of almost £9 billion, BFFF members play a vital role in providing nutritious and tasty food to millions of people every day," said Ashby. "I'm looking forward to building on the achievements of Richard and the BFFF team at a time when our members are facing a daunting range of economic, legislative and workforce issues."
Ian Stone, president and chairman of the BFFF, commented: "Rupert's industry experience and expertise in public affairs mean he is ideally suited to the role. I am sure he will be a powerful advocate for the industry."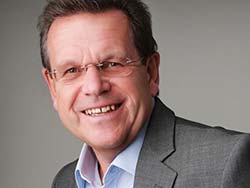 Harrow has been with the Federation since March of 2019. During the time he has guided the organization and its membership through the twin challenges of Brexit and the Covid-19 crisis, and been a leading voice in promoting the interest of the frozen food industry in the United Kingdom. Formerly managing director of Freiberger UK, he will continue to be active in the food industry in a range of consultancy roles.