Simplot Australia has announced a $65 million upgrade to its Bathurst manufacturing facility and the acquisition of farmland in the Central West region of New South Wales valued at $40 million.
Commenting on the upgrade, Managing Director Graham Dugdale stated: "It will transform the Bathurst site into a frozen vegetable center of excellence, enable increased production capacity, and ultimately help boost local and export volumes."
Simplot is the last major processor of Australian grown vegetables into frozen and shelf-stable products.The investment will see the installation of new equipment and further modernization of vegetable processing technologies at the Bathurst plant.
"The decision to grow our portfolio of high-quality farms in the region will ensure we have secure and reliable access to corn volumes to meet increased production capacity at our Bathurst operation and the ongoing needs of our customers," said Dugdale.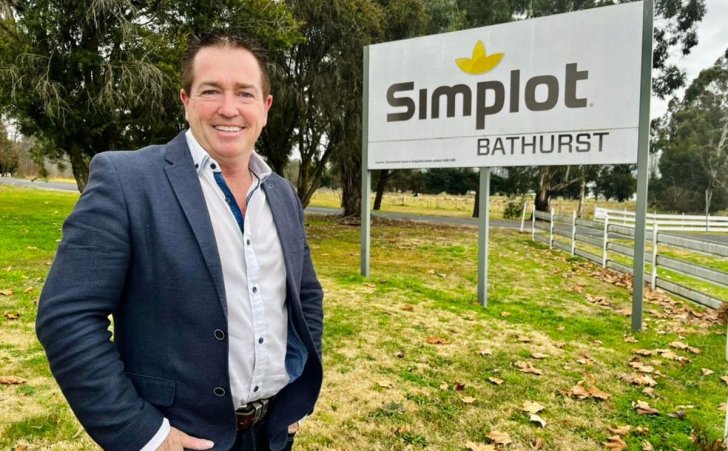 He added: "Our customers and consumers value Australian sourced, grown and processed food. There is a real understanding that locally grown and produced food represents high-quality standards. We are delighted that we are continuing to invest and support our customers, Australian farmers, communities and businesses."
The upgrade project at the Bathurst facility is anticipated to be completed in 2024, and between now and then it is estimated there will be up to 100 construction, installation and commissioning jobs created at the site.
About the Company
Simplot Australia's food manufacturing and agriculture business encompasses potato, vegetable, seafood and sauce operations. It supplies frozen, shelf-stable and chilled products to Australia's major retail and foodservice markets under a variety of brand names, including Birds Eye, I&J, Leggo's, Edgell, John West, and Chiko. Headquartered in Mentone, Victoria, the company has six factories in Australia that process approximately 400,000 tons of vegetables per annum and provides employment for about 2,000 people.
The Bathurst manufacturing facility produces Birds Eye and Edgell products as well as Chiko snack rolls. It has been in operation for nearly 100 years and currently directly employs 170 people and supports 50 local businesses and growers in the region.
Simplot Australia is a unit of Boise, Idaho, USA-headquartered J.R. Simplot, a multinational agricultural business with annual sales of more than US $5 billion.