The Azagra, Navarra-Spain-headquartered Virto Group was well represented at the recent SIAL Paris 2022 exhibition, flying the flags and showing the wide range of frozen vegetables, fruits and other products available from its portfolio of companies that include Ultracongelados Virto, Ulbasa, Ultracongelados del Oja, Ultracongelados de Cortes, Ultracongelados Azarbe and Ultracongelados del Duero in Spain., in addition to Vicampo in France, IFT Gelcampo in Portugal, Oerlemans Foods in the Netherlands and Poland, and Blencor in the United States.
Harvesting crops from over 45,000 hectares, the group processes upwards of 725,000 tons of raw materials per annum and packs approximately 450,000 tons of finished product. With 65 automated lines operational system-wide, it has enough throughput capacity to turn out five million bags per day.
The Villazar brand is among Virto's relatively recent introductions to the retail market. The extensive convenience line features high-quality products distributed in multilingual packaging. Offerings include Vegetable Stir Fry options, Grilled Vegetable Mix, Edamame, Curry Rice, Grilled Potato Slices, Quinoa and Fruit Salad.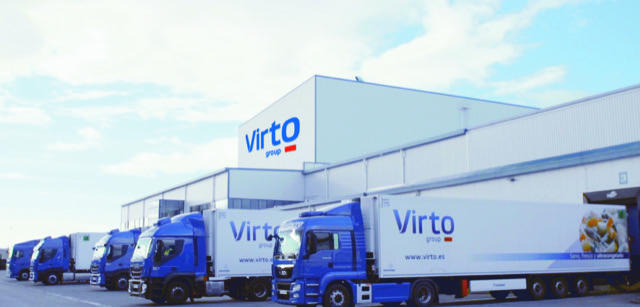 In business since 1984, the Virto Group supplies foodservice and industrial sectors as well as retail clients. In addition to conventional and organic frozen vegetables, fruits and ready meals, it offers a full range of pulses, mixtures, rice, pasta, cereals and ready meals under its proprietary brand names as well as private labels.
Employing about 1,200 people, Virto staffs 15 specialty centers and sales offices in 10 countries across Europe, the USA, South America and further afield.
– Reported by John Saulnier