Steve Tippmann, executive vice president at Fort Wayne, Indiana, USA-headquartered Tippmann Group/Interstate Warehousing, on January 30 announced his retirement from the refrigerated warehousing and construction industries after a career that spanned almost 36 years.
Tippmann (pictured above), whose career began in refrigeration engineering, evolved into a role that more recently had him focused on customer relationships and overseeing sales and marketing goals of Tippmann Construction and Interstate Warehousing. He has served in leadership positions and on boards for many trade groups over the years, including the Global Cold Chain Alliance, the American Meat Institute and the Refrigerating Engineers & Technicians Association.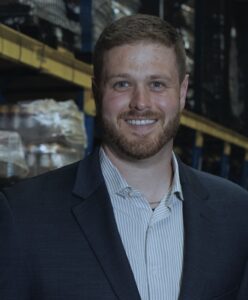 John Tippmann III has succeeded Steve as executive vice president of the company. He has been with the group for 15 years and is experienced in each division, having started out at Tippmann Properties as a building manager before spending some time with Tippmann Construction as a project manager. John then transitioned to Interstate Warehousing, where he devoted most of his time in various levels of operations. He has spent the last two years as vice president of sales strategy, working with key customers to continue to build long-lasting business relationships.