Alaska Senators Lisa Murkowski and Dan Sullivan, joined by Congressman Don Young (all Republicans) have commended the United States Department of Agriculture's (USDA) approval to procure up to $41 million of surplus Alaska pollock products for distribution to various food nutrition assistance channels, including the National School Lunch Program, Emergency Food Assistance Program and charitable organizations.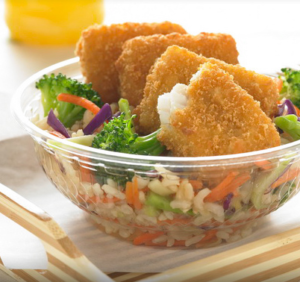 Also applauding the Section 32-authorized purchase, which will help offset the loss of sales to the PRC as a result of the ongoing US-China trade dispute, is the Association of Genuine Alaska Pollock Producers (GAPP).
"It's e biggest pollock purchase in their [USDA] history, by far and away," said Craig Morris, chief executive officer of the Seattle, Washington-based GAPP, who noted that that announced purchases this year now exceed $70 million in value. That compares with approximately $27.7 million worth reportedly bought by USDA in 2017.
"With a wide range of health benefits and its popularity among consumers, Alaska pollock is one of the most valuable fisheries in the nation. These products are an important component of Alaska's seafood industry, adding significant value to our economic prosperity," said the Congressional Delegation in a joint statement. "We're encouraged to know that the USDA, under the leadership of Secretary Perdue, has approved this purchase, which will provide a healthy protein source for American households in need and support the livelihoods of fishermen and coastal communities across our state who are feeling the negative impacts of Chinese tariffs on our seafood products. This is truly a win-win."
According to GAAP: "Genuine Alaska Pollock offers a healthy way for consumers to get all the essential amino acids they need to meet their daily protein requirements. One four-ounce serving of pollock provides 393 milligrams of omega-3 fatty acids, the good polyunsaturated fats that have been shown to aid in healthy development and protect against a number of diseases."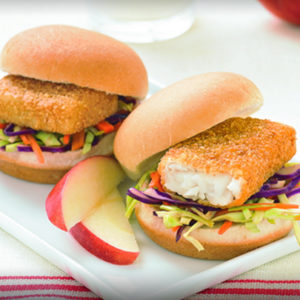 Bid solicitations for Alaska-sourced frozen pollock fillets and pollock sticks in 20/2 lb. packaging configuration will be issued soon and will be available electronically through the USDA's web-based Supply Chain Management (WBSCM) system.  A hard copy of the solicitation will not be available.
All future information regarding this acquisition, including solicitation amendments and award notices, will be published through WBSCM, and on the Agricultural Marketing Service's website at www.ams.usda.gov/selling-food. Interested parties shall be responsible for ensuring that they have the most up-to-date information about this acquisition. The contract type is anticipated to be firm-fixed price.
Deliveries are expected to be to various locations in the United States on an FOB destination basis.
Pursuant to Agricultural Acquisition Regulation 470.103(b), commodities and the products of agricultural commodities acquired under this contract must be a product of the United States and shall be considered to be such a product if it is grown, processed, and otherwise prepared for sale or distribution exclusively in the United States. Packaging and container components under this acquisition will be the only portion subject to the World Trade Organization Government Procurement Agreement and Free Trade Agreements, as addressed by FAR clause 52.225-5.