As the clocks struck 13 on January 1 to mark the end of a dysfunctional year in which humankind suffered its worst health crisis in a century and has struggled with economic disruption of a scale not endured since the Great Depression of 1929-33, one could only hope and pray for relief and a brighter future as the sun rose in the morning to greet 2021. But while a page on the calendar turns, dysfunction and distress continue to harm the world, even as Covid-19 vaccines are being dispatched and with them a shot at better days to come.
As we mourn losses of friends and family members and count the costs of the deadly novel coronavirus (SARS-CoV-2) pandemic that originated in China during late 2019 and has thus far claimed the lives of more than 1.8 million people and sickened over 83 million globally, let us pause to salute the medical community, emergency rescue service providers, scientific researchers and frontline personnel who have gone above and beyond the call of duty during the calamities of the past year.
Among the dedicated workers tirelessly on the job who deserve special thanks from this quarter are frozen food production crews in factories who went the extra mile or kilometer to maintain and boost output in continuing to feed the world without interruption. Also to be commended are the suppliers and conveyors of raw materials – from farmers and fishers to pickers and truckers –  as well as those who assured that crucial links of the cold chain remained intact, including warehouse employees and the grocery store clerks and cashiers who stocked the shelves and served customers in the midst of an invisible viral enemy that lurked threateningly.
Government lockdowns imposed to curb the spread of the virus in many countries unfortunately brought economic hardship along with suspension of civil liberties that included the curtailment of religious freedom, the right of free assembly, and the operation of certain businesses and activities. Among the hardest-hit of so-called "non-essential" businesses were restaurants and other foodservice establishments, which were forced to throw millions of people out of work. While consumers were allowed to shop in supermarkets and at big-box chain stores, many indoor eating and drinking places were shut down. Those remaining open were ordered to operate at greatly reduced capacity and in some cases reduced hours as well.
Needless to say to FrozenFoodsBiz.com readers, the foodservice and catering sectors – both on the supply side hospitality end of the business – have paid an extraordinarily heavy price in lost commerce and stunted livelihoods. Many operators are barely hanging on, and far too many are worried that financial pressures will become unbearable to the point that they may not survive long enough to open again in a post-pandemic environment.
While sales booms are being experienced by frozen food producers who are able to scale up production for a thriving retail trade serving locked down and quarantined consumers, it has been tough going for those relying on purchases from the restaurant and institutional segments of the market. Even as restaurant take-out volume has risen to serve at-home dining demand, overall receipts have generally been a fraction of sales registered during normal times.
One hesitates to get too Darwinian in this space, but knowing that there is no shortage of strong leadership in the frozen food industry, we are confident that fit and well-run organizations will not only survive, but will prosper in the future. Those with leaders and followers trained to improvise, adapt and overcome will weather the storm better than others. Semper Fi!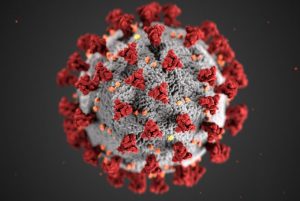 How COVID-19 Slipped China's Grasp
The world will beat back the pandemic in time, and life will eventually get back to some semblance of normality. Meanwhile, one can only ponder how much quicker and how many deaths could have been prevented had information been shared and coordinated action taken sooner to slow the spread of SARS-CoV-2 from Wuhan to virtually the entire planet.
According to a disturbing report published in the New York Times on December 31, 2020, Chinese government officials in both Wuhan and Beijing were aware that the virus was being transmitted human-to-human as early as December of 2019, but the lockdown in Wuhan and sealing off of the city was not ordered until January 23, 2020.
"Politics stymied science, in a tension that would define the pandemic. China's delayed initial response unleashed the virus on the world and foreshadowed battles between scientists and political leaders over transparency, public health and economics that would play out across continents," declared the article, which drew on CCP government documents, internal sources, interviews, research papers and books, including neglected and/or censored public accounts.
The newspaper report stated that one study has projected that the PRC could have reduced the total number of cases by 66% had officials acted a week sooner. Furthermore, action taken three weeks earlier could have dropped the case load by 95%.
"China's reluctance to be transparent about those initial weeks has also left gaping holes in what the world knows about the coronavirus. Scientists have little insight into where and how the virus emerged, in part because Beijing has delayed an independent investigation into the animal origins of the outbreak."
The full in-depth story, headlined "25 Days that Changed the World: How COVID-19 Slipped China's Grasp," is accessible to read by clicking the following link: https://www.nytimes.com/2020/12/30/world/asia/china-coronavirus.html?smid=em-share
United States national security adviser Matthew Pottinger continues to push a theory that SARS-CoV-2 leaked from a Chinese government-run laboratory in Wuhan. "There is a growing body of evidence that the lab is likely the most credible source of the virus," he reportedly told British officials in a recent Zoom meeting, according to the Daily Mail.
Meanwhile, United Kingdom Prime Minister Boris Johnson has announced that in an effort to stem a new surge in Covid-19 cases driven by a contagious new mutation of the novel coronavirus a new  "stay at home" lockdown order will go into effect on January 6 and is expected to last until at least mid-February.
"With most of the country already under extreme measures, it's clear that we need to do more, together, to bring this new variant under control while our vaccines are rolled out. In England, we must therefore go into a national lockdown." said Johnson in a televised address on January 4.
WHO Voices Disappointment in Delayed Probe
As for the stalled independent investigation into origins of the coronavirus pandemic, World Health Organization Director General Tedros Adhanom Ghebreyesus has expressed disappointment that the PRC government has yet to allow international experts to begin planned inspections in China.
"Today, we learned that Chinese officials have not yet finalized the necessary permissions for the team's arrival in China," Tedros stated during a news conference in Geneva on January 5.
"I'm very disappointed with this news, given that two members had already begun their journeys and others were not able to travel at the last minute, but had been in contact with senior Chinese officials," he said.
Tedros has made it clear that the investigation is a top priority for the United Nations health agency, which is "eager to get the mission underway as soon as possible."
He has reportedly been informed that Chinese authorities are now "speeding up the internal procedures for the earliest possible deployment."