With the economies of North America and much of the industrialized world currently coping with rates of price inflation nearing or surpassing double digits, "Economic Growth in 2023: Will It Impact Your Business Strategy?" is high on the November 13-15 agenda during the PLMA's 2022 Private Label Trade Show in Chicago, Illinois.
Dr. Arjun Chakravarti (pictured above), managing partner of Cogknition Analytics, will deliver the keynote speech on Monday, the 14th, at 8 AM in the Hyatt Regency O'Hare's Grand Ballroom. He will provide an overview of consumer spending in the United States, labor markets and global supply chains, giving focus to what needs to change for each to naturally stabilize inflation. Among the issues he will talk about are how likely these changes are to occur given current conditions; which will shed light on how aggressively the Federal Reserve will need to intervene to meet its goals; and the implications for economic growth and private label demand over the next six to 18 months.
Michael Sansolo (pictured below), president of Sansolo Solutions, will be the moderator of the Retail Trends Breakfast panel on November 15, 8 AM, at the same venue. "How has the Upheaval of the Covid era Impacted Store Brand Products and Shoppers" is the theme, which will be discussed by industry experts including: David Bishop, partner at Brick Meets Click; Laurie Demeritt, chief executive officer at the Hartman Group; Caroline Davidson, director of agency and channel partnerships at SPINS; and Anthony Schelich, a partner at Marketing Concepts Group.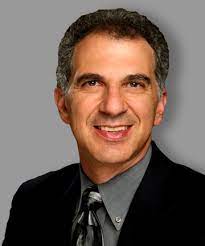 Sansolo will lead the discussion on consumer trends, how they've changed, why they've shifted and what will be the lasting effects of today's economy on consumer buying habits. Panelists will delve into retailer responses during past inflationary times and its lasting impact on the private label industry; what are the fundamental changes currently happening to the foundation of the retail sector; how has the Omnichannel changed purchasing habits; and how to take lessons from the past and turn them into retail and private label opportunities.
More About the Speakers
Chakravarti, regarded as a highly regarded expert on the impact of macro and consumer-level economics on business strategy, has worked closely with several companies in the food and grocery industry and has served in leadership roles both in industry and academia.
Prior to Cogknition Analytics he was a member of the executive leadership team Global Experience Specialists (GES), serving as senior vice president of strategy, analytics and Insights. He was also an award-winning business school professor at Illinois Tech, and serves on the board of the center for event industry research as well as acting as a consulting economist for Winsight-Technomic.
Sansolo is a consultant, speaker, author, and blogger with a diverse view of the changing nature of trends impacting shoppers, employees, competition, economics, supply chains and management.
He's currently the research director of the Coca-Cola Retailing Research Councils for both supermarkets and convenience stores. In his 13 years as senior vice president at the Food Marketing Institute (FMI), the biggest food retail association in the United States, Sansolo was responsible for all education, supply chain and research activities.
According the PLMA/IRI Unify data, as of October 2, 2022, private label's dollar share of the US retail market was 18.4%, while the unit share stood at 19.9%.
The PLMA show, themed "Consumers Are Back In Charge," will feature more than 1,400 suppliers of food and non-food products in 2,300 booths. Over 50 countries will be represented on the floor, including approximately 500 booths in national pavilions from Europe, Latin America and Asia. Upwards of 5,000 visitors are expected to attend the event, which is the private label industry's first in-person trade show in three years.