With concerns over health and the environment growing, increasing numbers of consumers are opting for plant-based products. Consequently, the vegan food market in the United Kingdom is expanding at a rate of 9.58% annually, according to Straits Research.
However, with recent figures released by The Evening Standard in January 2023 indicating that the cost of vegan food is outpacing that of other products, the sector may see a decline in sales as shoppers cope with inflation and the cost-of-living crisis. Although the average increase across all categories was 14.6%, three-packs of Magnum Vegan Almond Ice Cream rose by a significant 40%.
"There is clearly a great opportunity for British Frozen Food Federation (BFFF) members to push innovation in this market to meet the demands of an increasing number of flexitarian, vegetarian and vegan customers," said Rupert Ashby, chief executive of the trade association. "There is rapid innovation in frozen plant-based foods, with new items regularly hitting supermarket shelves."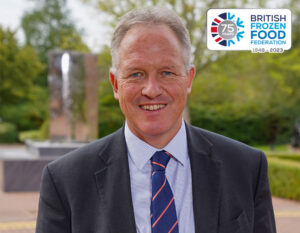 Each year the BFFF recognizes this innovation and range of new products produced by its members at the British Frozen Food Awards. Last year Aldi's Ultimate No Beef Burgers won the gold prize in the Best New Meat-Free Retail Product of the Year category.
"With 23% of the British population reducing their consumption of animal products, there is a great opportunity for our members to bring exciting products to the market," said Ashby. "I shall look forward to celebrating the quality of new frozen plant-based products at this year's Frozen Food Awards on the 15th of June."
Sustainable Solution
The last decade has seen a shift in the reasoning behind personal decisions to adopt vegan, vegetarian or flexitarian lifestyles. More and more consumers today are concerned about the impact animal farming has on the environment and the health benefits of reducing meat consumption. As a result, demand for and availability of non-meat and immitation meat products in frozen retail aisles has risen.
"Plant-based frozen food options provide shoppers with a meat-free solution that's kind to the planet, good for their wallet, and helps to reduce waste," said Morten Toft Bech, chief executive officer of Meatless Farm. "With this increase of trends in sustainable eating and consumers wanting to reduce food waste, the category is seeing shoppers switch from the chilled aisle to frozen meat-free. Retailers don't have unlimited shelf space, so the volume won't increase in the aisle, but the value of what's being purchased in this area will, as more shoppers buy to stock up their freezers.
"Given that two-thirds of consumers support initiatives such as eating more sustainable alternatives and carbon labeling on products, it's crucial that food producers and retailers keep up with plant-based food trends and cater to the growing market across all touch points in store."
Frozen Favorites
Products that replicate the taste and texture of animal protein currently account for 82% of frozen plant-based sales, with the remaining 18% made up of conventional plant-forward products. As a result, many frozen vegan and plant-based SKUs aim to meet the demand from consumers not wanting to miss out on the flavor of animal meat.
"I think plant-based protein continues to be a big motivator for shoppers as well as taste and versatility, and our frozen mince performs well because of this," said Toft Bech. "With increased energy costs hitting consumers and businesses hard, over three-quarters of adults in the UK are also worried about the rising cost of living. It comes as no surprise then that energy-savvy cooking appliances like air fryers, slow cookers and pressure cookers, and quick and easy purchases such as freezer ready-to-go food and frozen formats of our most popular fresh range will remain popular throughout 2023."
New Product Development
The Aldi discount retail chain added to its Plant Menu range this year, introducing No Pulled Pork, No Chicken Wings and Vegan Battered Sausages. Its largest range to date starts from as little as 99p.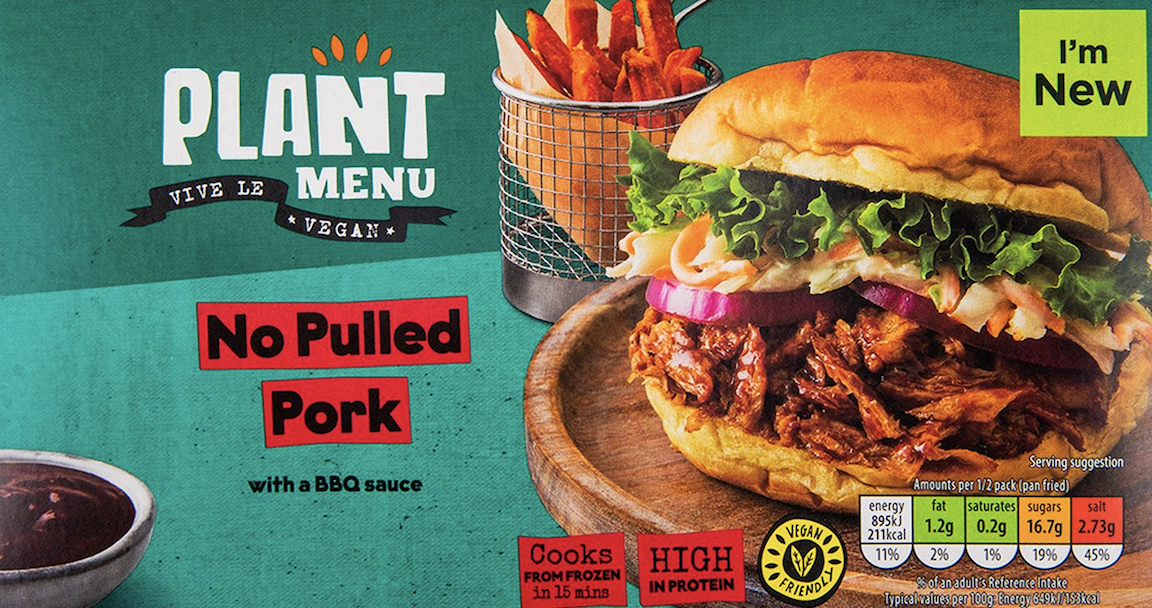 Emulating chip shop items, shoppers can try the new Plant Menu Battered Sausages for just £1.69. The meat-free sausage is coated in a golden batter.
Shoppers can also enjoy a "fakeaway" Kentucky Fried Chicken-style meal at home with the new Plant Menu No Chicken Wings. Priced at £1.99, the crispy coated soya wings are available in buffalo and southern fried varieties.
Meanwhile, Morrison's Plant Revolution range, which is registered with the Vegan Society, offers an innovative range of plant-based products priced at just £1.99. They include chicken-style pieces, meat-free burgers and mince.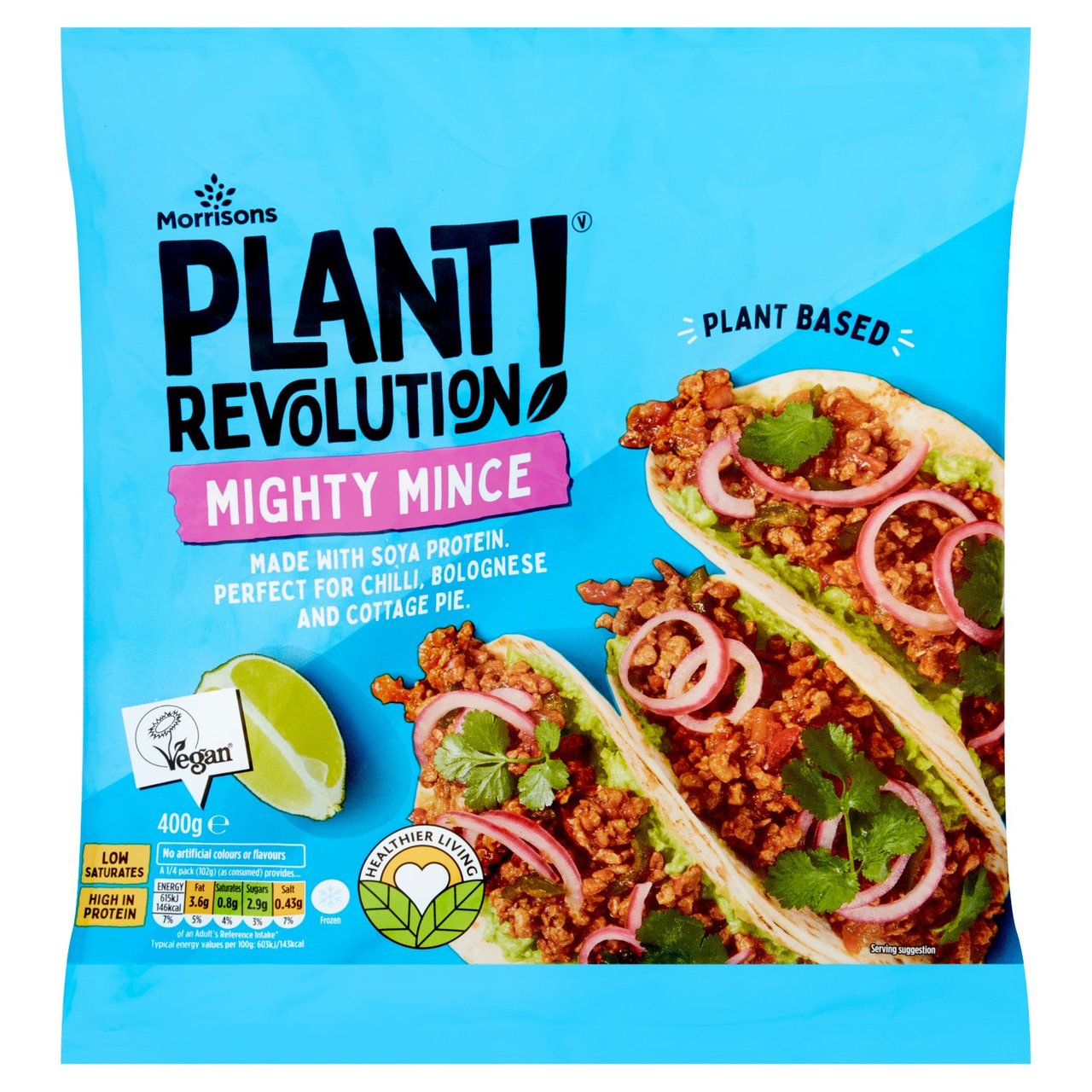 Meatless Farm products are now more visible in retail frozen food aisles as the brand has expanded its frozen product range, launching five SKUs aimed at mindful consumers who are looking to incorporate easy, tasty plant-based alternatives into their everyday shopping. The assortment includes meat-free burgers, chicken burgers, mince, meatballs and sausages.
"Aimed at families and those wanting to make more of their meals meatless, the new lineup was our first range of frozen food and significantly expanded our product selection into a new category at a time when more people than ever before are looking for great tasting plant-based food," said Toft Bech. "Made using the same recipes as our fresh range, there is also no compromise on taste.
"We also entered the frozen ready meal category for the first time last year with our Meatless Marinara, Meatless Korean BBQ Style Chicken and Rice, and Meatless Chilli Non Carne following the post-pandemic demand for quick and easy planet-conscious food options."
Although the vegan food market is predicted to slow in terms of value sales, the fact that frozen plant-based products offer greater value than their chilled counterparts will likely mean consistent sales in the frozen sector.
— Reported by Sarah Welsh