The research and development department at Bellisio Foods, a subsidiary of Bangkok, Thailand-headquartered CP Foods operating in the United States, has received the "2023 R&D Teams of the Year" title from Food Processing magazine, a trade publication which saluted its dedication to invention and product development.
Commenting on the accomplishment, Bellisio Foods CEO Anat Julintron stated: "One of CP Foods' foundational values, CPF Ways, emphasizes innovation. We encourage our employees to generate novel ideas, streamline work processes, and relentlessly pursue superior, safe and cost-effective products."
Adding that the award underlines the R&D team's prompt and inventive adaptation to the shifting consumer demands amidst the Covid-19 crisis, Anat cited the inventive creation of the Michelina's Grande line of frozen Italian entrees, which "demonstrated remarkable resourcefulness and ingenuity."
Bellisio Foods' adaptive reaction to market transformations triggered by the coronavirus pandemic led to a sudden increase in remote work, and home confinement significantly reshaped consumers' eating habits. The company swiftly recalibrated its product line to cater to shifting consumer preferences.
"Despite the changing market dynamics, Michelina's core value proposition of offering premium-quality meals at affordable prices persisted as a crucial element of Bellisio Foods' branding strategy. However, evolving consumer requirements hinted at a new demand," underscored a press release posted at the CP Foods website. "People working from home sought convenient and luxurious dining solutions, reflecting a desire for restaurant-quality meals even while staying indoors."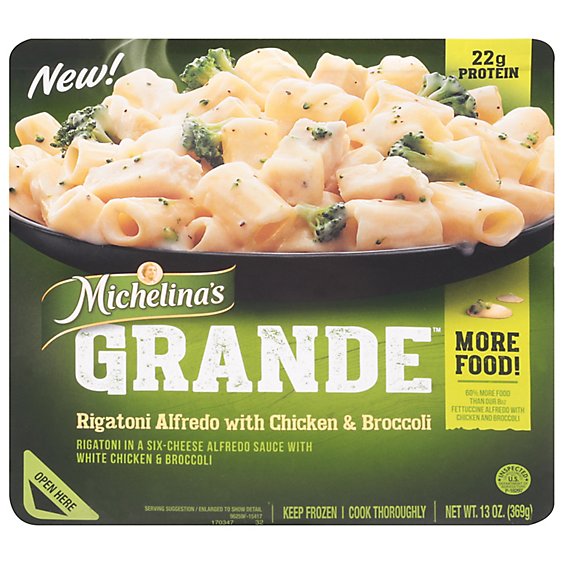 "We're immensely proud of the Bellisio team for truly embodying CP Foods' spirit of innovation. Their hard work, flexibility, and creativity truly reflect our commitment to offering outstanding products to our customers," said CEO Anat.
Mike Gerber, senior vice president of research, development and quality at Minneapolis, Minnesota-headquartered Bellisio Foods, commenting on the shift in consumer demand, stated: "We observed a change in consumer attitudes. Although Michelina's value proposition remains a fundamental part of our brand, we identified an emerging need as customers increasingly worked from home and sought new dining solutions. This changing landscape paved the way for the development of the Grande product line."
Bellisio Foods accelerated its development process, a potentially risky move considering the critical role of extensive testing and quality assurance in food product development. However, this was a strategic decision, premised on the belief that the benefits would surpass the risks.
The company employed the collective expertise of its 20-member R&D team, directing their skills toward creating the Michelina's Grande line. The product range features 10 SKUs, approximately 65% larger in weight than the conventional Michelina's entrees, and boasts more robust flavors. This swift product innovation was a direct response to the evolving consumer requirements – larger portion sizes for home dining and a diversified taste profile.
Although it was initially a reaction to a global crisis that has now dissipated, "Michelina's Grande continues to demonstrate commendable performance," according to the CP website posting. "The enduring success of this product line attests to the company's agility, innovation, and consumer-focused strategy. The benefits of this swift innovation continue to accrue, even post-crisis."