Born on National Shrimp Day (May 10) in 2020, Biloxi Shrimp Co. marked its third anniversary last Wednesday as one of the largest direct-to-consumer e-commerce shrimp purveyors in the USA. Consumers across the country now receive overnight packages of individually quick-frozen Gulf shrimp from company on a regular basis.
It's a classic American success story born out of adversity. When the coronavirus pandemic hit, Mark Mavar and Jonathan McLendon were running Biloxi Freezing & Processing, Inc./M&M Shrimp, one of the largest wholesalers of wild-caught Gulf Shrimp in the United States. The two young men, whose families had been in the seafood business since 1926, were overwhelmed with a warehouse full of frozen shrimp that had nowhere to go. Most of their restaurant customers were closed or limiting service due to the pandemic.
They also had another looming problem. With the shrimp season in local waters across the Gulf set to begin in May, as it does every year, they would need to make room for landings of new catches.
With no e-commerce infrastructure or website at the time to sell shrimp direct to households, the following Facebook post informed readers that they'd be selling shrimp to the public out of their freezers in Biloxi: "Just bring a cooler and pull up to their Biloxi warehouse, we'll fill it up and charge by the pound."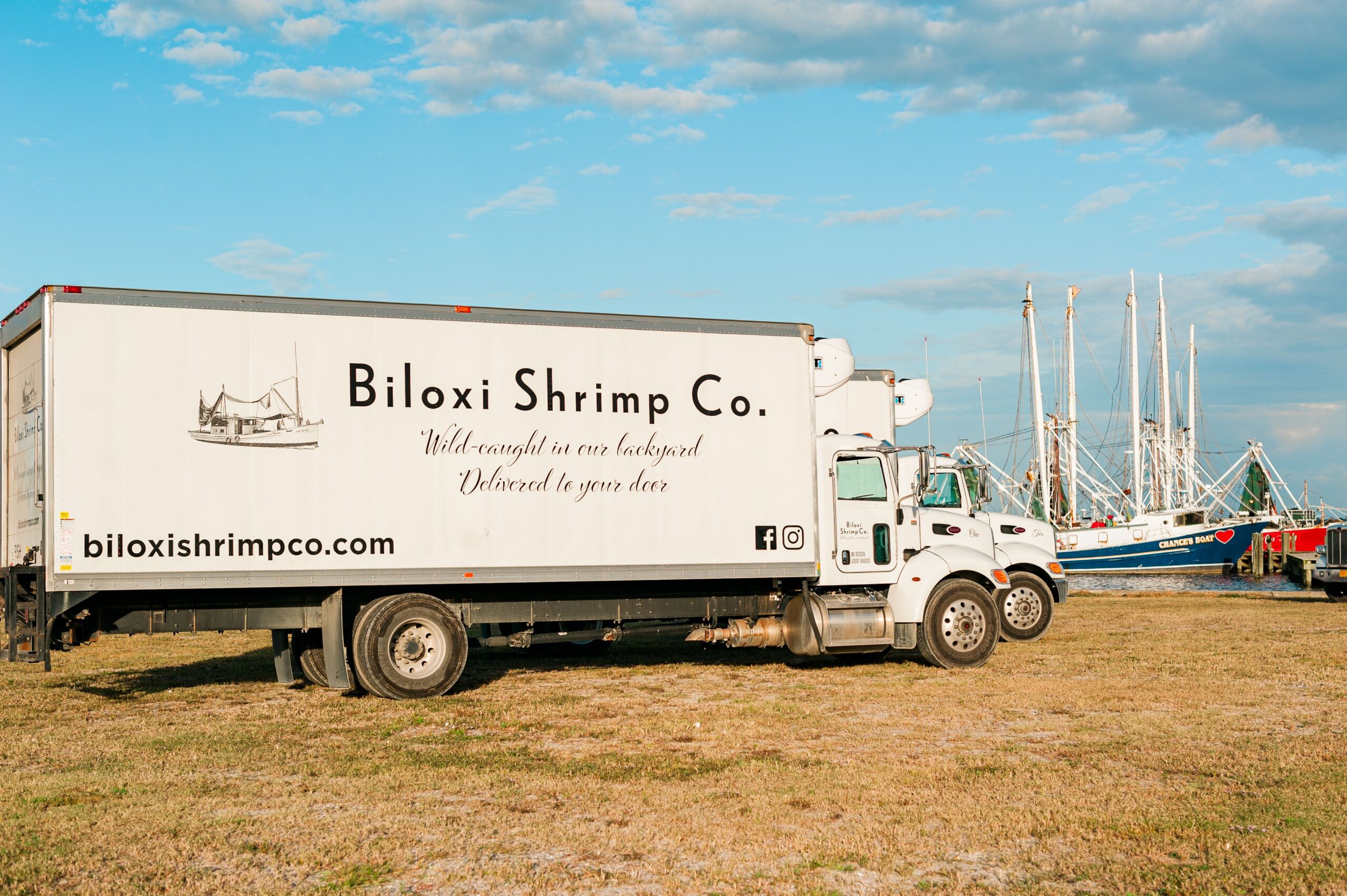 News spread rapidly with likes and shares of the message exceeding all other posts made in the past. Soon, one or two days a week, cars with ice chests formed lines that wrapped around Biloxi neighborhoods.
"To say we were surprised is an understatement," commented McLendon. "One guy flew in on a private plane from Tennessee and filled five large ice chests. He flew back out with a full load of shrimp."
Word soon spread about the restaurant quality and the "close to wholesale pricing," and a direct sales business was born. Pandemic consumer demand was at an all-time high as evidenced by their own Biloxi experiment, as consumers were faced with near-empty meat aisles at grocery stores.
"Figuring it was now or never, we sat down with our marketing firm, The Focus Group in Biloxi, and told them if we were going to do this, we wanted to go big and be widely known – like the Omaha Steaks of shrimp," said Mavar. "They convinced us to develop a brand that connected to our Biloxi roots, and set us up with an e-commerce website. The rest is history."
Of course, it wasn't quite that easy. The duo had to quickly master hundreds of operational details behind the scenes. It's one thing to package and ship a perishable item on freezer trucks to freezer warehouses. But frozen shrimp bound for consumers' doors presented logistics challenges like new packaging, dry ice, insulation, shipping containers, shipping rates, consumer labeling and more. Confidence in the product and rising consumer demand for proteins kept them going. Everything was in place for success.
Now three years later, there are no signs of slowing down. In spite of inflation, if a customer orders at least 10 pounds of product they get free overnight shipping. Each package comes with a gold-sealed welcome envelope including a letter from Mark and Jonathan, a thank-you card, a recipe card and a post card with a photo of an early 1900's Biloxi lugger (pictured below). Recipes include family favorites like Mary's Garlic Gulf Caught Shrimp.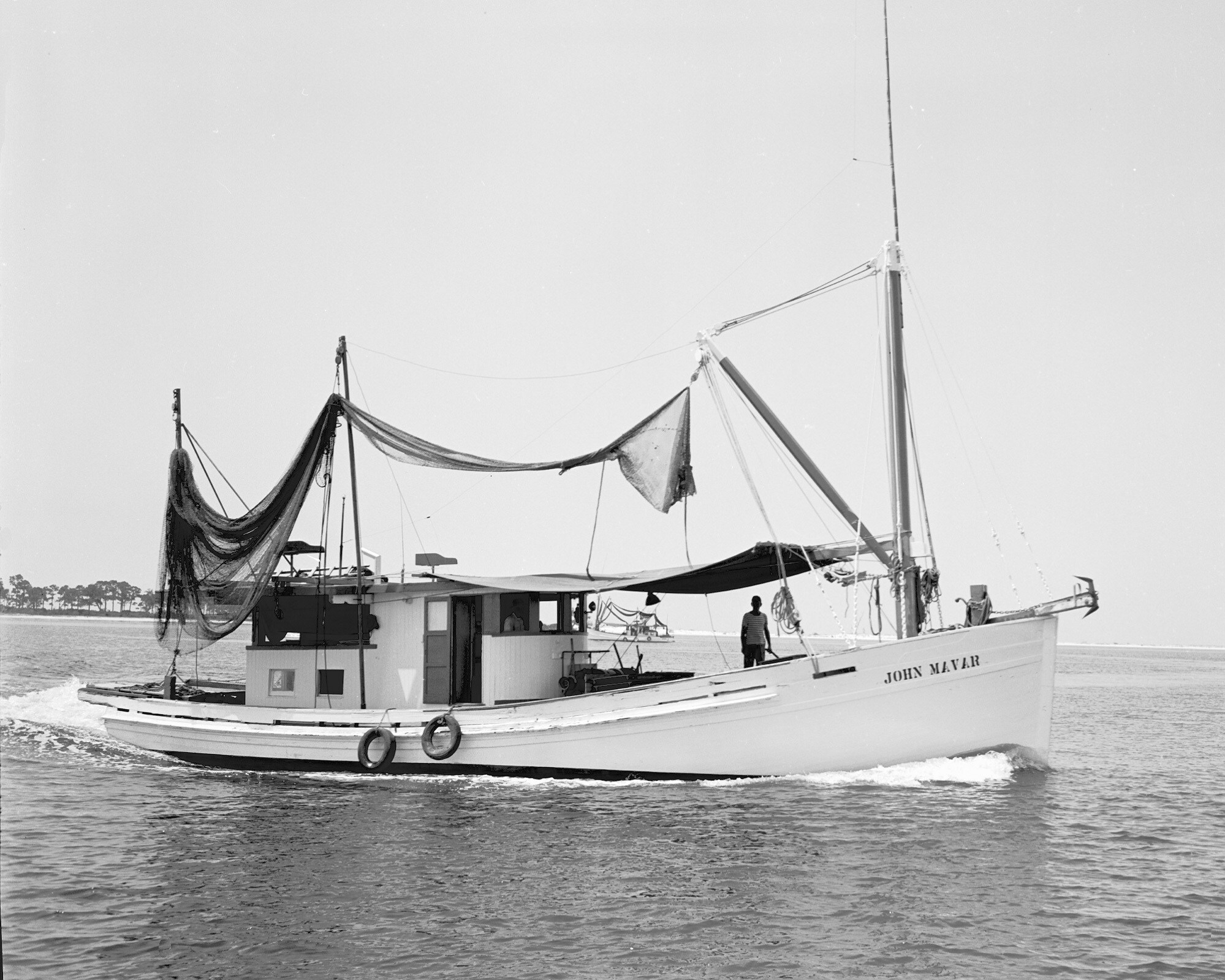 Biloxi was once known as the "Seafood Capital of the World," a title earned by hardworking families who immigrated to the area from the coastal region of Yugoslavia known today as Croatia, along with Austro-Hungarians, Bohemians (from what is now the Czech Republic), Polish and French-Canadians. The abundant Gulf was the perfect place to continue the seafood livelihoods they knew. The Mavar and the Suarez/McLendon families are part of this rich heritage – the Mavars having immigrated from Austria/Hungary and the Suarez/McLendons from the Canary Islands.
Carrying on the generational tradition, McLendon concluded: "We all work as a team from the boats to the plate to satisfy our growing list of wild-caught Gulf shrimp lovers across America."