Boston, Massachusetts-headquartered MingsBings, a plant-based frozen food brand founded by Iron Chef Ming Tsai, has launched in Mexico, where pocket products are now listed at 25 Mr. Tofu vegan retail chain outlets. In celebration of the international expansion, SKUs are being discounted by 30% over the November 18-21 Buen Fin weekend.
MingsBings' line of contemporary Asian street food was founded in March of 2020 by Tsai, a celebrity chef, restaurateur and James Beard and Emmy award winner. He is renowned for blending the ancient Chinese "bing" format with familiar dishes like Cheeseburger and Sausage & Peppers, but with a plant-based spin.
"We are constantly looking to expand our options with the best, healthy, and most delicious plant-based products. MingsBings is no exception as the range offers perfect grab-and-go snack, lunch and dinner options with a delicious flavor," said Gerardo Iga, chief executive officer and founder of Mr. Tofu.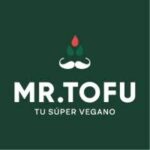 The core lineup of MingsBings flavors now available both inshore and online include faux Cheeseburger, Sausage & Peppers, Buffalo Cauliflower and Fiesta. Are all gluten-free and dairy-free in addition to being plant-based.
"I've always loved the Mexican food scene. With nearly 130 million people living in Mexico, we recognize the power of its people to change the food system one dish at a time by vegans and non-vegans alike," said Tsai. "
MingsBings, which appeared first as a direct-to-consumer brand, quickly gained traction in retail and foodservice channels. Its products are now on the shelves and in freezer cabinets at over 3,500 grocery stores throughout the United States including Sprouts, Wegmans, select Target outlets, and Whole Foods. They are also offered at professional sports concession stands including Boston's Fenway Park and the Miami Dolphins' Hard Rock Stadium, and at colleges, universities and prep schools.