Cooke Inc., parent company of Saint John, New Brunswick, Canada-headquartered Cooke Aquaculture, on November 21 announced the completion of its acquisition of Tassal Group Limited of Australia for approximately CAD $1.5 billion. Under terms of the transaction Cooke, via a wholly-owned Australian subsidiary, has purchased all outstanding stock of Hobart, Tasmania-based Tassal for AUD $5.23 per share in cash by way of a scheme of arrangement or a total enterprise value of approximately AUD $1.7 billion.
With over 36 years of experience, Tassal is Australia's largest vertically integrated seafood producer and Blue AgTech business. Its footprint spans from Southern Tasmania to the North of Queensland.
Tassal annually harvests 40,000 tons of Atlantic salmon in five marine farming zones supported by four land based freshwater hatcheries and four processing facilities. It also farms 5,500 tons of Australian Black Tiger Prawns from two hatcheries, three pond farms and processing facilities.
The company domestically and internationally distributes and processes salmon, prawns and other seafood in frozen, fresh and smoked categories. Recognized by Australians as a leading household seafood brand, Tassal also distributes products under proprietary labels including Tropic Co – The Aussie Prawn, De Costi Seafood, Superior Gold, and Tasmanian Smokehouse.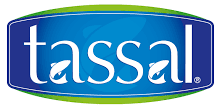 The Tassal purchase is Cooke's first investment in Australia and the largest-ever for the family-owned seafood and nutritional products company since it first began operations in New Brunswick back in 1985.
"We are thrilled to be joining the Tasmanian aquaculture industry and look forward to welcoming Tassal's 1,700 employees to the Cooke family of companies," said CEO Glenn Cooke, pictured above with Tassal CEO Mark Ryan.
Like Canada's provide of New Brunswick, Tasmania's isolated coastline, natural environment and cool climate make it a primary location for Australian aquaculture of cooler water species.  Species farmed include Atlantic salmon, oysters, mussels, abalone, seahorses and seaweeds. Marine farming is now one of the state's major employers, with thousands of Tasmanians working in the industry.
Australia's aquaculture industry is actively supported by government and industry partnerships. The National Aquaculture Strategy, in collaboration with state and territory governments, aims to double aquaculture production in Australian waters to an annual value of $2 billion by 2027.
"Producing healthy and nutritious seafood comes with great responsibility. Whether we are farming prawns on land or salmon in the sea, our commitment is to be a responsible business respecting our people, the environment and communities we operate within as we deliver our vision of sustainably feeding tomorrow which aligns perfectly with Cooke's core purpose," said Ryan. "We're looking forward to becoming part of the Cooke family of companies and sharing the best of what our industry has to offer."