Crosta & Mollica has introduced a pair of additions to its Italian frozen desserts line in the United Kingdom with the launch of fruit-filled Sorbetto Shells in lemon and pomegranate flavors. Priced at £5.75, both are now available exclusively in Waitrose supermarkets.
The brand first entered the category at the start of 2022 with the successful launch of a popular frozen Italian dessert, Tartufi, as well as Tiramisù. Later it added Gelato to the range.
Now expanding with Sorbetto Shells, Crosta & Mollica's offering boasts a lighter alternative to a classic scoop of ice cream or gelato. The fruit is scooped out and made into a smooth sorbet, then put back by hand into their original fruit shells.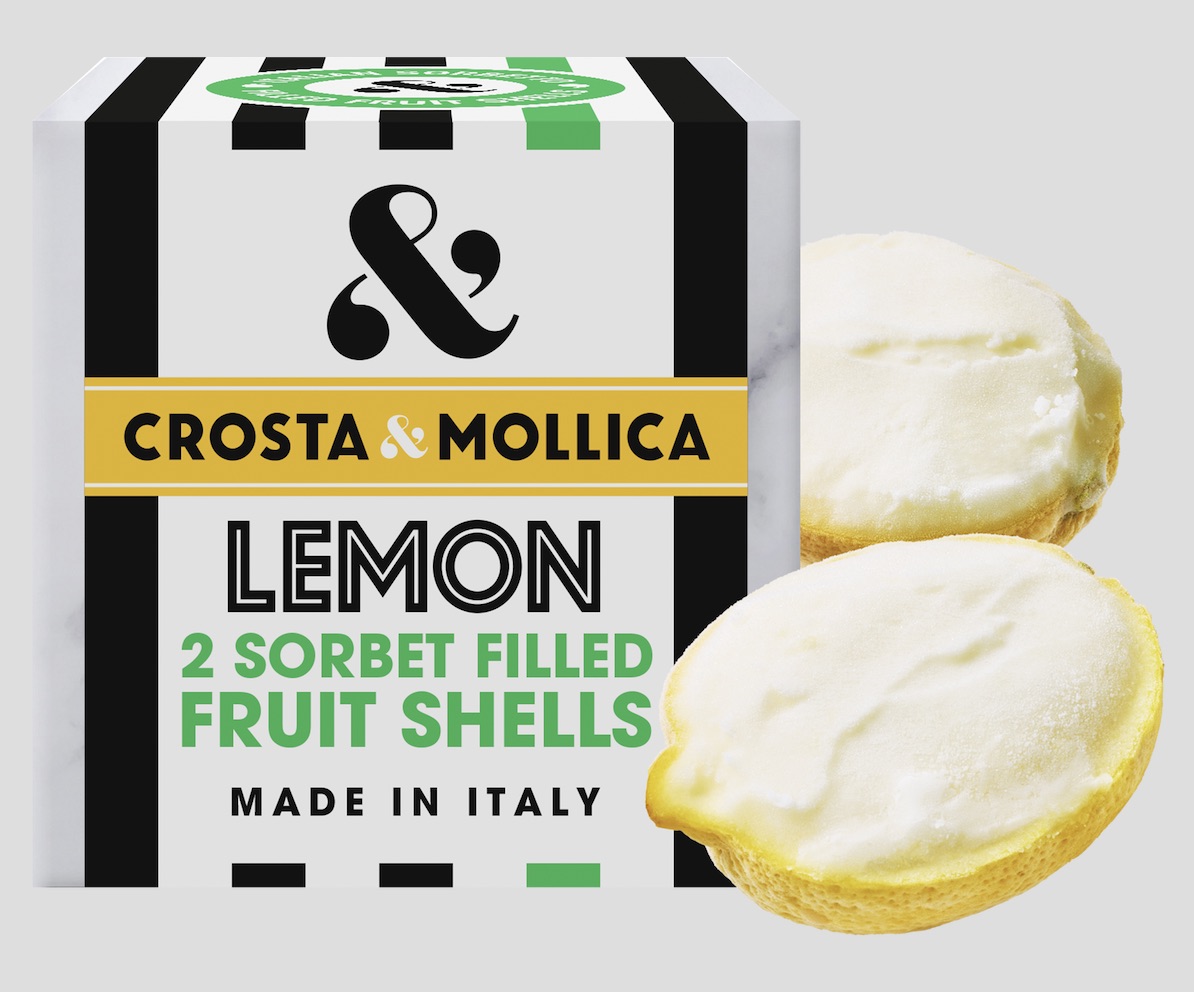 Featuring juice squeezed from Sorrento lemons grown in the southeast of Italy, the smooth sorbet is packed back into its yellow lemon shell for maximum style. The Pomegranate Sobetto is made with sweet and sour Sicilian pomegranates, harvested at maximum ripeness and sweetness to guarantee exceptional quality.
Crosta & Mollica is a certified as a B-Corporation, becoming the first UK-based Italian food brand to achieve the status. In addition to frozen desserts, its expanding product range includes snack products, pizza and other baked goods.