Denny's, the Spartansburg, South Carolina-headquartered full-service restaurant chain has named Sherri Landry as its new senior vice president and chief marketing officer. She will lead the marketing team and report directly to President John Dillon.
Having logged more than 25 years of expertise in the restaurant industry, Landry joins Denny's from CEC Entertainment where she served as chief marketing officer overseeing multiple brands, including Chuck E. Cheese and Peter Piper Pizza. Prior to working at CEC she held marketing leadership roles at Pizza Hut, T.G.I. Fridays, Main Event Entertainment, Sara Lee and Procter and Gamble, among other companies.
"Denny's is one of the most iconic American brands in the restaurant industry and beyond. I am truly honored and looking forward to joining the Denny's brand team and leading our marketing efforts at such a pivotal time," said Landry.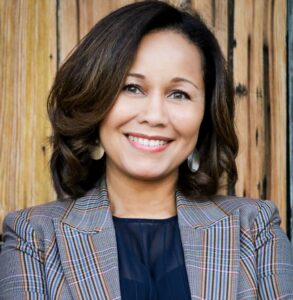 This year marks Denny's 70th anniversary and Landry will spearhead the historic brand's next phase of growth, with a focus on increasing sales and, as stated in a company press release, "delivering meaningful guest experiences that amplify Denny's cultural relevance and position as America's Diner."
"Sherri has the perfect blend of leadership experience and business savvy that we need to propel us through the next chapter of Denny's brand evolution," said Dillon. "Having worked with her in the past, I know she will inspire our team members and franchisees with creativity and a strategic vision that will continue to fuel our growth in 2023."
Landry is based in Dallas, Texas, and will assume the position effective January 30. Denny's started its chief marketing officer search in the fall of 2022, after Dillon, who previously held the position of executive vice president and chief brand officer, was named president of Denny's Inc.
"Sherri is a proven change-maker, and her experience and leadership will make an instant impact on our brand, leadership team and franchisees," said Kelli Valade, chief executive officer of Denny's Corp. "Her ability to translate consumer insights into increased brand relevance is world-class and we look forward to working with her to drive growth and deepen connections with our guests."
As of June 29, 2022, Denny's had 1,631 franchised, licensed, and company restaurants around the world including 154 outlets in Canada, Puerto Rico, Mexico, the Philippines, New Zealand, Honduras, the United Arab Emirates, Costa Rica, Guam, Guatemala, El Salvador, Indonesia, and the United Kingdom.