Frozen products will be in high profile at the Anuga International Food Industry Trade Fair, which will run from October 7-11 at the Koelnmesse in Cologne, Germany. The biennial show will showcase a cornucopia of frozen products to see and sample from over 600 companies from 56 countries.
"We are delighted that the international frozen food sector is using Anuga as a central platform for its business and is marking the 100th anniversary of the industry as an opportunity to meet up in Cologne. This year, together with our long-standing partner, the German Institute for Frozen Foods (Deutsches Tiefkühlinstitut, or DTI), we are offering a versatile program with new impulses from and for the industry," said Jan Philipp Hartmann, director of Anuga.
"The DTI and the frozen food industry are looking ahead to Anuga, our global frozen food marketplace, with great anticipation," stated Sabine Eichner, the Berlin-headquartered trade association's executive director. "Frozen food is not only achieving record turnover in Germany [generating approximately €18.5 billion per annum], but the international business is also experiencing high growth."
She added: "Frozen food is the driving force and game changer for the challenges in the area of more sustainable food systems, and Anuga's 'Sustainable Growth' motto harmonizes perfectly with our industry."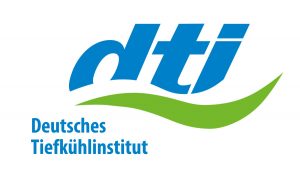 Among leading frozen food exhibitors at Anuga will be vegetable and fruit producers and marketers Ardo Foods and Greenyard of Belgium, as well as Givrex of Egypt and trading and co-packing Brecon of Canada. Value added potato producers will include Agrarfrost of Germany, Aviko of the Netherlands, Lutosa and Clarebout of Belgium, and McCain of France.
All other sectors of the frozen food industry will be represented, from fish and meat to ready meals, bakery products, pizza, ice cream, cakes, pies, other dessert items and more.
According to a recently published Future Market Insights report, the worldwide market for frozen food was worth US $314 billion in 2022. With anticipated annual growth of 6.7%, this will likely increase to $602 billion by 2032. Consumer preference for food that is fast and simple to prepare is driving the expansion, as the average annual growth rate of the frozen food category was 9% between 2017 and 2022.
The popularity of frozen food dishes that are quick to prepare, like pizza and components for home cooking such as vegetables and fish, has further increased the demand in the sector. The concentration on high-quality frozen branded and private label products, along with current trends such as vegan and vegetarian, is also promoting market growth by catering to fast-changing consumer needs.
Growth has certainly been recorded in Germany. According to DTI statistics, the sales of frozen food in the retail sector amounted to 1.974 million tons in 2022, which was up by more than 6% up compared with 2019 (1.861 million tons). The out-of-home market experienced significant growth last year after the end of government-imposed Covid-19 pandemic lockdowns and freedom of movement restrictions. Indeed, sales rose by 14.9%, rising to 1.935 million tons (2021: 1.684 million tons; 2019: 1.973 million tons). Hence, the present record figure of 2019 was already almost achieved again.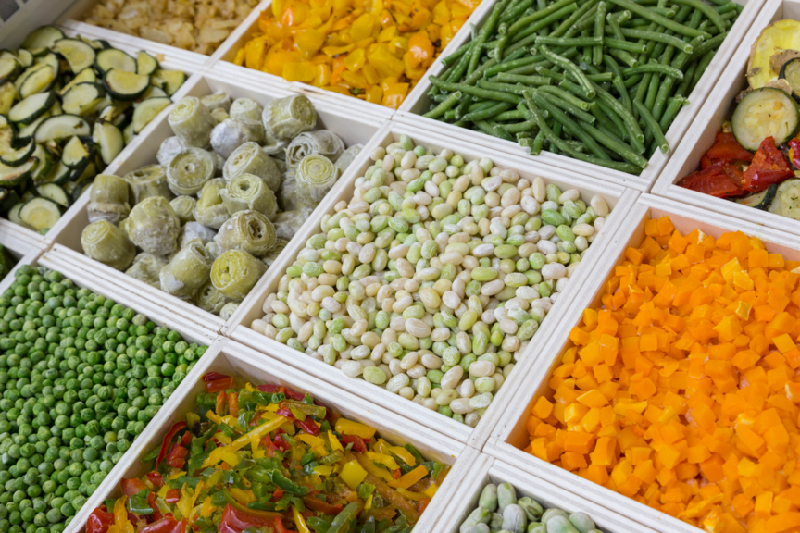 Special Frozen Food Events at Anuga
As an official partner of Anuga Frozen Food and Anuga Out-of-Home platforms, the DTI will once again be represented in full force at Stand B11/C10 in Hall 4.2.
Together with Lebensmittel Praxis and Koelnmesse, the trade association will present TIEFKÜHL STARs awards on October 9 at 6 PM. Guests from the industry and the retail trade as well as nominated retailer teams are expected to attend the event. Participation is free of charge for trade fair visitors.
Furthermore, on October 8 at 1:30 PM the DTI Innovation Award will be presented during the First International Frozen Food Conference in the Congress Saal, Congress Centre East, on the occasion of the proclaimed global anniversary "100 Years of Deep-Freezing." Cooperation partners in the event are the AFC Consulting Group AG (AFC) and Anuga.
The International Frozen Food Conference, which will run from 11 AM until 2:30 PM, will focus on innovation, sustainability and growth. Experts from the industry, food trade and foodservice sector will discuss current market developments and the potential frozen food offers for more sustainable food systems.
Members of the IFFN are: ADEPALE (France), Alcass (Italy), the American Frozen Food Institute (USA), the British Frozen Food Federation (United Kingdom), the Deutsches Tiefkühlinstitut (Germany), Fachverband der Lebensmittelindustrie (Austria), Vries Vers Platform (Netherlands).
— Posted by John Saulnier