New product introductions are instrumental for creating new retail segments in China for the frozen processed food, according to an 82-page report on the PRC frozen food market recently published by Euromonitor International.
Several launches over last year's review period have successfully won over buyers who previously showed little interest in the category, points out the report. For example, Zhengzhou, Henan-headquartered Sanquan Food's rice ball rollout has attracted new consumers, mainly because it conveniently delivers a traditional Chinese treat stuffed with sweet fillings such as black sesame and red beans.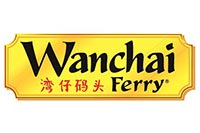 Meanwhile, product innovation triggers premiumisation by pushing the price up and re-positioning brand images. A good example for this is the premium Wanchai Ferry Crystal Tangyuan (made from glutinous rice flour mixed with a small amount of water to form balls) launched in December of 2013. Nowadays, the dazzling display of Crystal Tangyuan at retail stores speaks for itself as a premium brand among shoppers.
Sanquan Food continued to lead China's frozen processed food market in 2014 with an 11% value share. The company achieved the highest sales value increase among the top-ten manufacturers in the sector, growing by 25% in 2014.

Sanquan Food spearheaded the category revolution to create new segments and expand the consumer base by leading product innovations ranging from Sichu dumplings, Xinpai tangyuan, and colorful Guoranai fruit tangyuan, to Longzhou hand-made zongzi.
The company's well established sales network and distribution system ensure that new products "reach the end markets across the country by seven days", according to Chen Zemin, the president of Sanquan Food.

An electronic version PDF file of Euromonitor International's report, available for $995 per single user, may be obtained directly from the London-headquartered publisher (www.euromonitor.com) or from Dublin, Ireland-based Research and Markets Ltd. (Phone: +353-1-416-8900). The document includes analysis of key supply-side and demand trends; detailed segmentation of international and local products; historic volumes and values of company and brand market shares; five-year forecasts of market trends and market growth, and more.