Giti Wilba Holding has acquired the Apetito Convenience frozen ready meals factory in Hilter, Germany, for an undisclosed sum. The facility specializes in supplying private label products for retailers and as well as items for other sectors in Europe.
Giti Wilba, a unit of Berlin-based the CMP Capital Management-Partners (CMP) firm since 2020, was established in 1984 with the merger of two family businesses. Its product line includes hen meat and hen convenience food products such as chicken fricassee created by Georg Timmermann (pictured above), hot pots and soups, as well as game, red meat dishes, goulash and a wide variety of other frozen menu options distributed in cook-in-bag and tray packaging.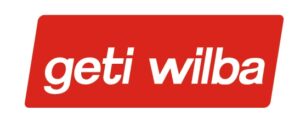 Production in Germany is carried out at plants in Cuxhaven and Bremervoerde, with additional output coming from a subsidiary in Weistrach, Austria.
CMP, which manages €440 million in private equity funds and took over Geti Wilba last year, says that its aim is to establish a specialist company to act as a reliable partner in supplying frozen meals to retailer operators, home services and bulk consumers.
"In order to form a new entity from Geti Wilba and Apetito Convenience, the production facilities and the comprehensive expertise of the approximately 300 employees from Hilter represent the central strategic added value. The core competencies of the two companies complement each other ideally," stated Stefan Asche, Geti Wilba's managing director.
Meanwhile, it's full speed ahead for the Rheine, Germany-headquartered Apetito Group's many other business operations across continental Europe, the United Kingdom and North America. The privately-held company, founded in 1958 by Karl Düsterberg, offers tailor-cut community catering concepts for schools and nurseries, as well as the industrial sector, hospitals, retirement homes, and for meals-on-wheels programs.