With Britain experiencing sweltering, record high temperatures this week, the marketing team at London's Hackney Gelato was keen on doing its part to help cool down consumers by announcing the launch of two refreshing flavors packed in 100ml handheld tubs: Sicilian Lemon Sorbetto and Cappuccino Gelato.
The zesty Sicilian Lemon Sorbetto offering features 22% lemon juice squeezed from Sicilian lemons, while the new Cappuccino Gelato perks up with an Arabica blend and double the amount of cream typically used for such a gelato.
"We obsess over the small stuff," said Enrico Pavoncelli, the company's co-founder and master gelatiere. "Upping the ratio of cream to milk in the base of our Cappuccino Gelato gives it an ultra creamy, whipped flavor. And we chose Sicilian lemons for our latest sorbetto because they deliver a riper, fuller flavor. We fine tune every recipe because it's small details that make the difference between a good and a great ice cream."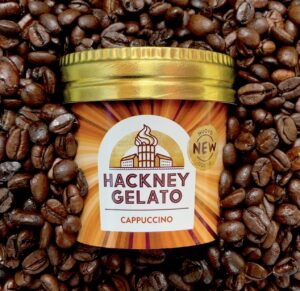 Pavoncelli and fellow co-founder Sam Newman are chefs who grew up in Italy and met at London's Michelin-starred Locanda Locatelli. After years of talking about bringing proper Italian gelato to the UK, they travelled back home to hone their craft with the master gelatieri of Sicily. With a headful of knowledge and a suitcase full of Bronte pistachios, they returned to London and Hackney Gelato was born.
They started making bespoke gelato recipes for some of the top chefs in London. The most popular ones have made it into tubs to be sold in shops, delis and other retail outlets across Britain.