April is all about the "heat" and the "sweet" at White Castle, America's first fast-food hamburger restaurant operator and home of the Original Slider. First, the 1921 Slider with Ghost Pepper Cheese is making its triumphant return for a limited time. Second, this month also marks the introduction of two new limited time only shake parfaits: the Caramel Butter Cake Shake and the Oreo Cookie Shake Parfait.
The 1921 Slider with Ghost Pepper Cheese features a seared and seasoned 100% beef patty, topped with caramelized grilled onions, lettuce, tomato, two pickles, and a slice of hot ghost pepper cheese. Those fixings are nestled between White Castle's signature bun made in its own bakeries.
Inspired by the very first hamburger White Castle made when it opened a century ago, the 1921 Slider became a permanent menu item in April of 2021. The 1921 Slider with ghost pepper cheese first appeared on the menu as a limited time offering in 2022 and became an instant hit. Ghost pepper cheese is also available to add on any Slider on the menu. The 1921 Slider with ghost pepper cheese is available through June 18 or while supplies last.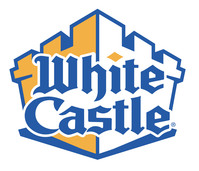 "We're always looking for ways to give customers what they want, and they've been vocal in letting us know they were looking forward to the return of the 1921 Slider with ghost pepper cheese. This Slider embraces the spice of the cheese while maintaining the flavors and deliciousness that Cravers anticipate every visit," said Jamie Richardson, vice president of the Columbus, Ohio-headquartered company.
On the beverage front, White Castle's new shake parfaits were created by its culinary innovation team based on customer request. The Caramel Butter Cake Shake Parfait features layers of butter cake crumbles, made from White Castle's very own Gooey Butter Cake on a Stick and topped with salted caramel sauce. The Oreo Cookie Shake Parfait is classic shake with layers of Oreo cookie pieces. Both flavors will be available through the end of August or while supplies last.