ISH, a startup plant-based seafood alternative company based in Rockland, Delaware, on January 24 announced success in raising more than $5 million for its seed round to accelerate growth and development of its product line. The oversubscribed round was led by ACCELR8, with participation from Stray Dog Capital and multiple angel investors.
ISH has raised a total of nearly $10 million to date. The fresh funds will primarily be used to help the company continue to create more innovative products, and lay the groundwork for future partnerships.
The company's products fill a large gap in the plant-based market by utilizing natural ingredients like coconut and algae to create products that mimic the texture and flavor of shrimp and other seafood products.
"The plant-based market has seen incredible growth over the past couple of years, but there is a massive lack of seafood substitutes," said Bernard David, chief executive officer and founder of ISH. "Currently, two-thirds of seafood is consumed away from home, which is why we've focused on providing healthy and sustainable plant-based seafood alternatives to diversify plant-based offerings for consumers initially at restaurants and universities."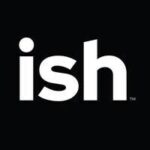 ISH, which stands for Innovative, Sustainable, and Healthy, launched its flagship product Shrimpish in early 2022, and has a robust product portfolio in development with more than 25 offerings including faux salmon, cod, crab and lobster.
"The opportunity to support a company that's making significant strides in providing a more   environmentally friendly way to eat seafood was a huge draw for our team," stated Justin Kern, a partner at ACCELR8, which invests in enterprises making exponential changes to reduce the impacts of climate change.
"We believe the ISH team is uniquely positioned to make a splash in the plant-based seafood market, without sacrificing health and environmental concerns," he added.
"The plant-based seafood category has the potential to make up over $500 million in sales and we're excited to include ISH in our portfolio as this figure continues to grow," said Stray Dog Capital CEO Lisa Feria.
The latest burst of funding follows on the heels of the company's B Corp certification as well as a recent partnership with Bangkok-headquartered Thai Union, a major producer of frozen shrimp and canned tuna. ISH products are currently available to consumers in a number of restaurants, colleges, and universities across the United States.