Jack & Annie's is launching three new frozen food products made from jackfruit. Crispy Jack Patties, Buffalo Jack Patties and Crispy Gluten-Free Jack Tenders join the Boulder, Colorado-based company's expanding line of alternative meat offerings now available in freezers at Sprouts, HEB, Wegmans, Publix, Giant, Stop & Shop and other retail grocery stores across the USA.
"Our fans continue to ask for more chicken options, and we're excited to meet their needs with these additions," said Annie Ryu, chief executive office and founder of Jack & Annie's. "By using jackfruit as our number one ingredient, we're able to make foods that not only satisfy like meat, but that also are a good source of fiber and protein, lower in fat and calories than meat products, and simpler and less processed compared to other meat alternatives. Jackfruit has a naturally meaty texture and picks up flavors well, allowing for a versatile and delicious tasting experience."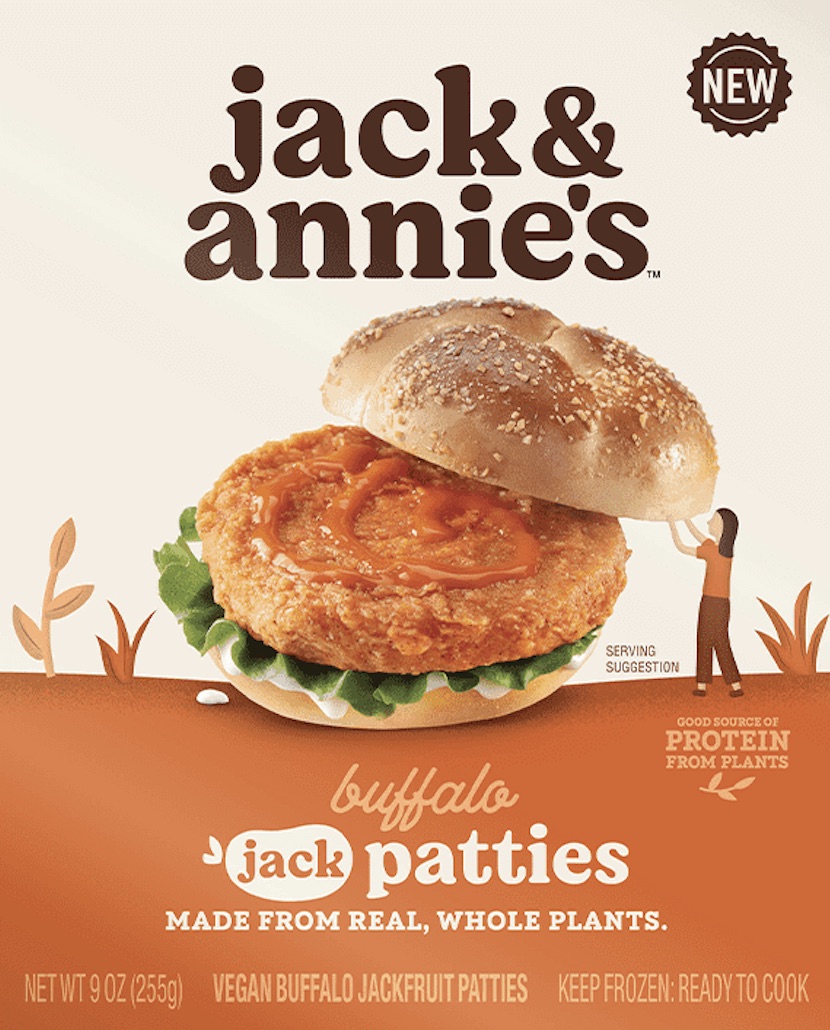 Crispy Jack Patties, which like all SKUs in the range are made entirely from vegan-friendly ingredients, are lightly seasoned. Buffalo Jack Patties feature zesty flavor with hints of vinegar and butte, and Crispy Gluten-Free Jack Tenders are especially suited for dunking in sauces as well enjoyed on their own.
Demand for plant-based faux chicken options continues to rise, as a growing number of consumers exploring "flexitarian" diets are looking to reduce their meat consumption.
Jack & Annie's product assortment stands out among other meat alternatives because its offerings are made primarily from jackfruit, an oddly studded, nutrient-dense plant that is known for its fleshy texture and satisfying taste. The tropical tree fruit is low in calories and a healthy source of vitamin C, potassium, dietary fiber, and other essential vitamins and minerals.
Jack & Annie's and The Jackfruit Company founded by Annie Ryu are supporting farming communities in India by operating the largest global jackfruit supply chain. It supplies more than 6,000 retailers in the United States and provides over 1,700 farming families with 10-40% of their income.