Los Angeles-based My/Mochi, the largest producer of mochi ice cream in the United States, will be introducing a number of new products at the March 7-11 Natural Products Expo West trade show in Anaheim, California. Among its treats to see and sample at Booth N291 are:
Mochi in the Morning. This new line of Smoothies wraps premium fruit puree in soft rice mochi dough, providing antioxidants and a good source of vitamins B and C. The first two flavors – Strawberry Banana (pictured above) and Mixed Berry – are available nationwide now.
Cereal + Milk Mochi Ice Cream. Building off the social media and college dining hall trend of mixing cereal and ice cream, this graham cereal flavor premium ice cream wrapped in chewy mochi dough may just make having ice cream for breakfast a new tradition. The product launches at WalMart in March.
Flavor Explosion. Four new flavors will be added to the My/Mochi premium ice cream portfolio in Q2 of this year – Ube, Strawberry with Boba, and familiar favorites Coffee and Passion Fruit.
All My/Mochi products check in at 100 calories or less, are rBST-free, devoid of gluten, soy and nuts, and contain no GMO or artificial ingredients. The brand also offers vegan and non-dairy options. The average retail price is $6.29 per six-count pack.
Last month the company announced the hiring of former Mondelēz International Chief Marketing Officer Brigette Wolf  (pictured below) as its new CMO. Her more than 20 years of experience in marketing and innovation with the global snacking leader will be pivotal to accelerating My/Mochi's growth.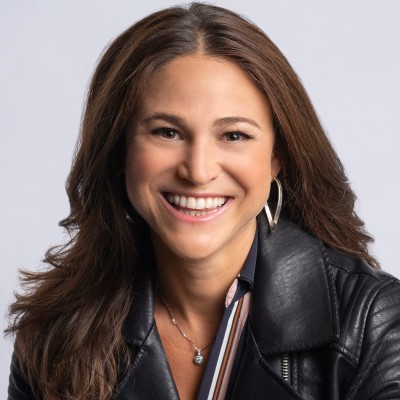 My/Mochi is focused on innovation beyond ice cream. The gluten free, sweet chewy rice flour which has been part of Japanese culture for centuries, started making its mark in the USA during the 1990's but only recently become popular around the world, in large part due to traction in social media.
Wolf says consumer excitement about mochi combined with the brand's R&D capability and strong marketing muscle well positions My/Mochi to maintain and grow its leadership of the category.
"My/Mochi has been at the forefront of making mochi accessible, fun and easy for people to experience through its expansive ice cream offering, and now we have the runway to do so much more," stated Wolf. "I came to the company because I know how powerful the right combination of strategic innovation and consumer-centric marketing can be to growing a brand. I'm excited to really unlock the magic of mochi and bring this unique product to more people in more places."