The National Restaurant, Hotel-Motel Show, slated to run from May 21-24 at McCormick Place in Chicago (pictured above), is expecting well more than 1,000 returning exhibitors and an additional 500-plus companies that will appear for the first to showcase the latest in foodservice technology innovations, menu offerings and emerging trends in the US restaurant industry. At last count,1,822 registrations had been received.
"We are thrilled to welcome so many new exhibitors to the show," said Tom Cindric, president of Winsight Exhibitions, the organizer of the National Restaurant Association gathering. "While the event has a long-standing reputation for facilitating unmatched connections, this year's edition will be like no other as we bring the foodservice community back together after three years."
Products from approximately 900 categories, including equipment technology, will be in high profile at the expansive, 600,000-square-foot venue. Among suppliers of frozen meats, fish, seafood and plant-based fare holding forth will be:
Tyson Foods (Booth #2608); Jenny-O Turkey Store (7207); Jack;s Creek Australian Wegyu and Black Angus Beef (8831); Beaver Street Fisheries (10212); Netuno USA (1585); Fortune Fish & Gourmet (5823); Bekkafrost USA (Lakeside Center, 9409); Orca Bay Foods (1575); CenSea (10513); Florida Shrimp Company (South Building, 1590); Good Catch (9642); LP Foods (9812); Hormel Foods (7207); Beyond Meat (678); Impossible Foods (10012); Daring Foods (10402); Prefera Foods (9405); Path of Life (Lakeside Center, 10329); Blount Fine Foods (1531); Néstle Professional (South Building, 3216); Daring Foods (10401); Mosul Kubba (8081); and Grecian Delight (821).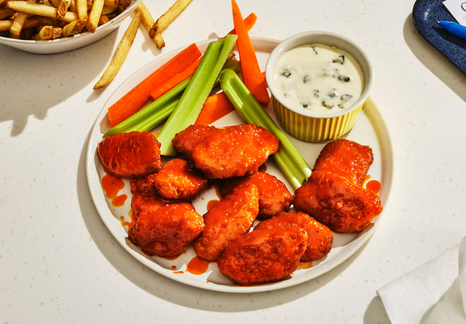 A large contingent of producers of snacks, appetizers, entrées, ready meals and breakfast food, will promote their offerings, including:
Ajinomoto Foods North America (Lakeside Center, 8412); Sol Cuisine (10720); Bocon ( 8757); TableMark Co. (Lakeside Center, 9032); MorningStar Farms (10002); World Finer Foods (Lakeside Center, 9635); Tower Isle's Frozen Foods (South Building, 3878); J&J Snack Foods (North Building, 5607) and Stuffed Foods (2048).
Frozen vegetable and fruit product suppliers from around the world will also be on the scene, including:
LP Foods (9812); Tropical Acai Foods (South Building, 786); Asiago Food (8362); Amafruits (682); Del Monte Foods (Lakeside Center,10216); Alejandrina Avocados (548); New Alaska Foods (9729); Sambazon (1882); TruFru (South Building, 1385); and Sevillo Fine Foods (1275).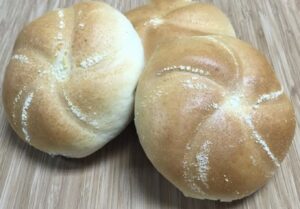 Among producers of frozen baked goods and desserts exhibiting are:
Briodor USA (1057); Eli's Cheesecake Co. (1624); Cusanos Bakery (10427); Dely Waffles, (10338); David's Cookies (1648); Vandemoortele European Bakery (874); Trateur de Paris (9447); Kodiak Cakes (South Building, 1186), Mademoiselle Deserts (Lakeside Center, 8832); Lantmannen Unibake USA (9218), Bakery de France (3976); Bridgford Foods (4020); Guttenplan's Frozen Doubt (9719) and Kontos Foods (2032).
There will be no shortage of ice cream and sorbet suppliers dishing out samples at the show. To name a few: My/Mochi Ice Cream (4185); G.S. Gelato & Desserts (10108); Tllamook County Creamery associates (1445); Perfect Gourmet (Lakeside Center, 10323); Paris Gourmet (8816); and Aromitalia Get (North Building, 6634).
For more information, contact the Washington, DC-headquartered National Restaurant Association's website: www.restaurant.org