Nestlé USA informed employees on August 1 that it will no longer manufacture its line of frozen Hot Pockets hand-held sandwiches at the Chatsworth, California, factory that has made them since 1988.
Approximately 360 workers are affected by this decision. The company says it will help them "transition, either to positions in other Nestlé facilities where openings are available, or to eventual employment outside of Nestlé."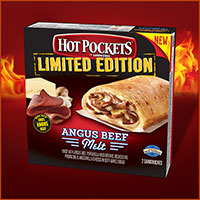 Hot Pockets production will be consolidated at another Nestlé factory in Kentucky, which opened in1993. The Mt. Sterling plant doubled in size in 1996, and its location offers opportunity for further expansion, if needed.
Nestlé aims to invest $13 million in the Kentucky facility, and reportedly will hire approximately 150 new employees there as the operation converts to a 24-hours/7 days per week schedule. Nestlé is the largest employer in Mt. Sterling, which has a population of about 7,000.
Martial Genthon, Nestlé's chief technical officer, noting that the decision to consolidate production at one site came after exhaustive analysis, commented: "Consolidating to one location will allow us to further improve our level of performance. We anticipate better facility utilization, optimized production schedules and streamlined delivery."
Nestlé acquired the Hot Pockets and Lean Pockets brands in 2002, and moved its management team from Colorado to Solon, Ohio, in 2012. Last year, it highlighted improvements made to the recipes with such additions as Angus beef, Hickory ham, white meat chicken, signature pepperoni, cheese and new seasoned crusts.